I've been staring at my computer screen for an hour now, thinking of what to say.  I figured it'd be easy talking about myself for a few paragraphs.  After all, who knows how to talk about me better than, well,
me
?  There's more to it than that though.  I mean, let's be honest here.  No sugar coating.  My goal in this text box is to sell you on something.  My music.  My videos.  And frankly, myself.  And after my "pitch", you're given the option to either help me fulfill my passions, or exit out of this screen and possibly never come back again.  I feel so vulnerable.
I feel naked.   
If you're unsure of who I am, or managed to avoid looking at the top of this screen, allow me to introduce myself: My name is Alex Duquette.  I prefer songs in minor keys and have never been able to open a box of Mac & Cheese correctly.  But for your sake, it's most important that you know I'm a musician.  I, however, don't like the word "musician".  It doesn't fit me.  The definition of "musician" is:  
a person who plays a musical instrument, especially as a profession, or is musically talented.  
Now don't get me wrong.  I play many instruments and I've played them for a long time.  However, let's take a look at a word like, say, "creator": 
a person or thing that brings something into existence.  
There.  That's more like it.  Put both of those definitions together and you've got me.  Sure, I'm still what you'd call a musician.  But I don't just go through the motions.  I create.  I "bring things to existence" (or I try to, at least).  I want to do things that no one's ever done before.  I constantly strive to bring new ideas to life in my music-making process.  But don't take me at my word.  Go to my YouTube channel to get a feel for what do 
HERE
.
No, go ahead.  I'll wait.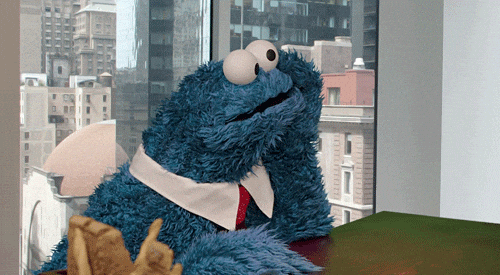 There are millions of musicians on YouTube who turn on their webcams, grab their guitar, and hit record.  There are some great musicians that do just that.  Sure, I could do that.  But I want to give you
more.  More
than a cover song.  
More
than a video of me singing.  I've got a mind full of new ideas for my YouTube channel and I cannot wait to showcase them.  But it's not that easy.  And that's why I'm here.
Right now, I'm very limited.  Everything I've done for my YouTube channel that has required expenses thus far has been paid out of pocket.  And there are
always 
new expenses popping up. I've got to pay for audio equipment, software, instruments, etc.  And that's just for the audio side of things.  What about the other things?  Cameras, video software, hard drives, etc.  It adds up.  The higher quality material I provide, the more difficult it is to self-supply what I need in order to make everything happen.  Plus, I have a full time job which cuts into a lot of my time I could be using to create more content.  Ugh, now my heart is sad.  *Goes to watch 12 cat videos in a row*
But there's a light at the end of the tunnel.
You see, I believe very strongly in communities.  The great thing about communities is that every member has a common thread that bonds the group together.  Everyone is supportive of one another, just like one great big family.  And that's how I see my followers/fans.  That's how I see
you.
 You're family.  
You
can help support me.  
You
can help my channel grow.  And most importantly,
you
can help me bring new ideas to life and allow me to fulfill my passion.  Patreon is the perfect way to make this happen.  And now I'm here, five paragraphs in and one thousand typos later, asking for your consideration in supporting me.  Any funds I receive for the time being will go straight back into the material I create for you, allowing said material to get better and better.  That's not all.  Anyone who supports me will receive exclusive perks (Look at the side of this page for more details)!  And once I have enough support, I will cut back the hours at my day job to allow to produce more videos weekly.  I have full faith in my followers/fans.  I have full faith in
you.
That's why
you
mean so much to me.  You're willing to offer me what I need in order to keep fulfilling my passion.  You don't
have
to do it.  But you
want
to.  That is such an outstanding thing to think about.  How can I ever repay you?  I give really nice back rubs.  I could re-paint the walls in your dining room.  Perhaps you could sway back and forth on a hammock while I hand feed you grapes.  Then again, maybe the best way to repay you is to keep delivering increasingly improved content.  Yeah.  I think I'll do that.
Well, I better be going.  This video isn't going to edit itself!  I appreciate your time and genuinely hope to see you again soon.  Feel free to contact me through my various social media accounts with any questions, thoughts, or concerns.  Until then, make sure to eat your vegetables and forever fill your days with music by yours truly.
Love, 
      Alex