Alex Edelman
is creating writing, comedy, and... other
Select a membership level
Paying Attention
You get to hear the podcasty stuff and read the written stuff
Advance notice on ticket sales and future live dates
Thoroughly Attentive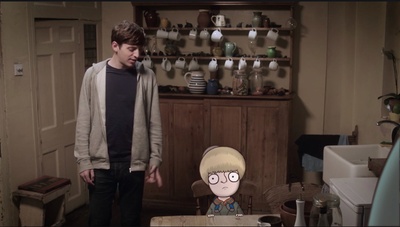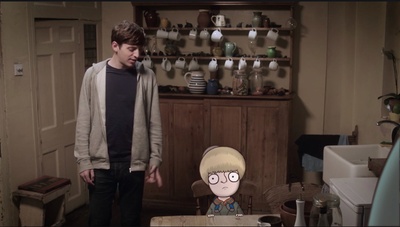 Discounts on future tangible things like albums and books
You get a monthly commonplace book: A scrapbook of things you can watch and listen to and enjoy that all center around a certain topical thing. Some I'll make myself, some will be guest contributed.
Everything in the previous tier
Peer Tier
Limited (194 remaining)
We chat, basically. You suggest stuff for me to write about for a commonplace book. I'll come back at you with answers. This is limited for my own sanity.
Guaranteed chance to weigh in with me for future seasons of the BCC's Peer Group. If you listened to the three prior seasons, you know collaboration is a big part of that and you can now join in.
Everything in the previous tiers
About Alex Edelman
Hi, I'm Alex Edelman.
I'm a comedian and a TV writer and a radio/podcast person.
People ask me sometimes where they can see the stuff that I write and the answer is usually "onstage at a weird theater" or "on a television/internet platform that is slowly killing televisions" but sometimes I write stuff that doesn't fall into that category. I usually just email it to friends or post it on my Instagram stories.
I'm making this - it's March 2020 - as a place where I can post the little things I write for about the price you'd pay for a coffee. I have strong opinions about how they should re-boot the "Free Willy" franchise and stuff like that and this seems like the best place for it. I'm also going to post podcast stuff, and stand-up clips and some audio stuff with friends and random folks.
The tiers are easy to understand.
I promise one funny post a week for the "Paying Attention" tier and podcast episodes with special guests. Pretty accessible stuff. You also get advance notice on ticket sales and future live dates.
For the "Thoroughly Attentive" tier, you'll get podcast episodes with special guests. You also get a 
commonplace book
every two weeks. A scrapbook of things you can watch and listen to and enjoy that all center around a certain feeling or ethos. Some I'll make myself, some will be guest contributed. There will be discounts for things - like some of my rescheduled tour dates.
For the "Peer Tier" level, you get all the stuff and it's sort of a focus group where you and I can converse pretty regularly and you can ask me to write about certain things and I can come back at you with those answers. It's a bigger commitment. You'd better really like me.
Thank you for reading this. I don't know what's happening, really, but it should be fun.
Become a patron to
Unlock 25 exclusive posts
Connect via private message
Recent posts by Alex Edelman
How it works
Get started in 2 minutes