Alex Snow
is creating drawings, sculptures, paintings, writing, multi-media pieces
Select a membership level
Frosty Paws
When you become a Frosty Paw (Patron, you will have access to exclusive content and behind the scenes sneak-peeks that is available ONLY for Patrons.
Includes
Access to patron-only content
Early access to my work
Your very first commission is free
One free vote for charity of choice 
30% off all commissions
25% off all art and merch
A free shout-out on live-stream
Thank you note
Early access to exclusive posts and info

Discounts on commissions and merch

Voting capability for charity

Free Commission per Tier (1- tier one, 2 -tier two, 3 tier -three)

Connect with other Patrons
Golden Goat
You will have the extra benefits than the first tier of my patrons! The Golden goat gets a great plethora of wonderful benefits that are fit for someone who is a GOAT. 
Includes
Personalized drawing, profile pic, or banner
Personalized thank you for becoming a Golden Goat
3 free votes for charity of choice for live stream
1 free vote for art piece to be made on live stream 
2 free commissions (digital or by mail)
Early access to behind the scenes material
Able to connect with other patrons
Shout out on live stream 
40% off artwork
45% off merch
Invited to watch live stream
Early access to exclusive posts and info

Voting capability for charity

Connect with other Patrons

Free Commission per Tier (1- tier one, 2 -tier two, 3 tier -three)
Surtreelist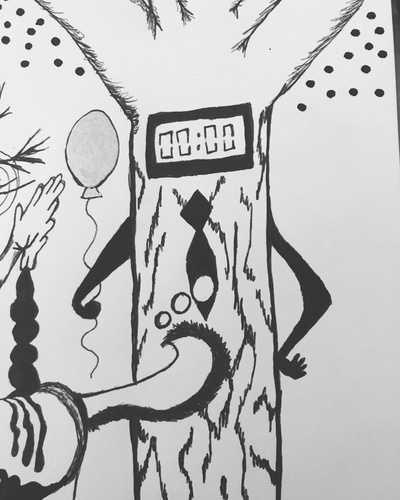 Surtreelists get the most benefits out of the two other tiers a Patron could get. Its much more than behind the scenes exclusive material and discounts on art. 
Personalized Thank you message and VIP to art or gaming stream
Patrons are allowed to join the stream if given a VIP
5 free votes to charity of choice for live  stream
3 free votes for art to be made for live stream
All exclusive and behind the scenes details is available
3 free digital or physical commissions
60% commissions
50% merch
Shout outs on live streams and gaming streams
Access to other patrons 
Personalized newsletter for Patrons
Patron(s) will have a post featured on here
Early access to exclusive posts and info

Voting capability for charity

Connect with other Patrons

Free Commission per Tier (1- tier one, 2 -tier two, 3 tier -three)

Personalized Newsletter Every month
About
Dear onlookers; 

There are two things that I have always wanted to accomplish; create inspiring artwork and make a difference in the world. Ever since I was little, I loved to draw, sculpt, paint, and write; and at the same time, I always wanted to do good in the world and help others in need. However, I wanted to do more good in the than what I was capable of. Going farther than volunteer work, donating to charities, helping those who are less fortunate than I. 

Now I have come to realize hey, why not do both? For the longest time I never really knew that I could put two and two together. But now I know exactly what I wish to do with my art. I do not wish to just sell, display, or show my art just for money, fame, and being on top. I want to make a living by making art in a way that makes a difference; in a way that touches others, inspires others, and perhaps even gives back to some of the charities, non-profits, and resources that help make the hardships we face in this world a little bit easier to handle. 

My goal is to sell, show, and display my art and have anywhere between 10%-30% of the proceeds going to a non-profit organization or a charity of choice (i.e. Mental Health Awareness, Suicide Awareness, (Multi) Cancer Awareness, Red Cross, HRC, Environmental conservation, Natural Disaster relief organizations, and local charities/smaller charity groups are important too!). Unfortunately, I can only do so much being extremely financially limited. Any support I (as well as other artists) can get would mean the world to me and to others I wish to support. 

Lastly, I am here to help support the art community as a whole. I want to see others succeed just as much as I want to see myself succeed. Illustrators, Painters, Sculptors, Photographers, Graphic Designers, Voice Actors, Writers, Youtubers, etc. whatever medium is your passion, let's work together to make this happen!

When I reach the $10+ per month goal, I will give all patrons a shout out via Twitter, Tumblr, Facebook, Instagram, and Wordpress! The shoutout will include you and any art, writing, content, etc that you wish to be shared. 
1 of 2
By becoming a patron, you'll instantly unlock access to 2 exclusive posts
By becoming a patron, you'll instantly unlock access to 2 exclusive posts
Recent posts by Alex Snow
How it works
Get started in 2 minutes