Alex Winters
is creating Music
Select a membership level
Audience Member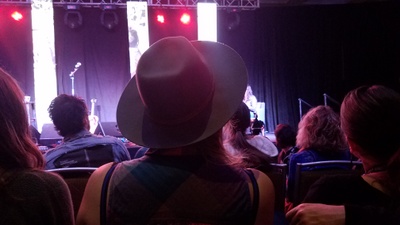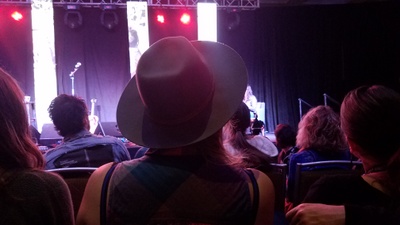 You are an adoring fan who loves my music and wants to help me succeed. THANK YOU!
You'll receive my Patron-only emails and access to the Patron-only feed. This is the place where the community gathers and everything gets posted and talked about. 
Backstage Pass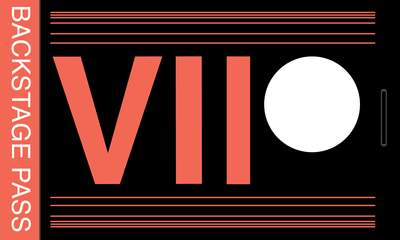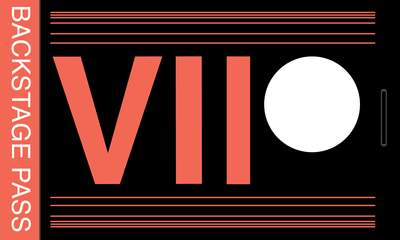 You're not satisfied just being at the show, you want to see what's behind the curtain. You want to know who the person is behind the songs. 
You'll receive everything on the previous tier, PLUS exclusive behind the scene photos and videos.
Roadie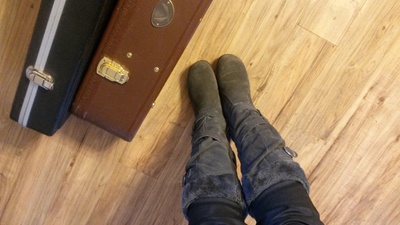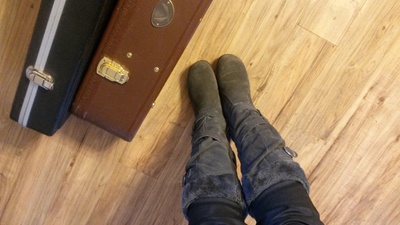 You're such a good helper!! You show up early to help me load in, and you stay late to help me pack up. I can always use an extra set of hands. 
You'll receive everything on the previous tier, PLUS a couple of times a year I'll send you a little something in the mail.
About Alex Winters
Welcome!
First of all, THANK YOU for stopping by to check out my Patreon page. The fact that you even came here to check it out means a lot to me. For those of you who don't know me, I've been writing, recording and performing rock music for over 20 years and I still have a hard time believing that I've come this far. To date, I've released five albums through various projects over the years, and have played over 500 shows either solo or with a band. Weird thing is, being in a band never even crossed my mind until I was actually in one… Performance for me has always been more of an exercise in conquering my fears. I got my first guitar when I was 12, and started putting poems to music pretty much right away, but I was so self conscious about my voice that there was no fucking way I was going to actually perform those songs for anyone! Fast forward several years and I was really starting to get tired of being so afraid of it, I mean what was the WORST thing that could possibly happen? So, I started to force myself to play in front of people. I chose specific people (people who I thought were "safe") and after performing an original song for a close friend who was starting up his own band, he invited me to be in it. I couldn't believe it. Me. In. A. Band. Wut?! I have been unable to quit ever since.
What is Patreon?
Patreon is a subscription based platform that allows fans to directly support my musical endeavors. Think of this as being my own private record label and you're an investor in my product. If you like the music I make and want to support me in creating more of it, this is the place to do it!
How does it work?
You pledge an amount that you're comfortable with (trust me, even $1 makes a huge difference!), and then I get busy creating the "things". I plan to create one to two things per month. My goal is to is to be able to take the songs that you like the best and take those into the studio to make them all shiny by adding electric guitars, backing vocals, bass guitar, drums, and who knows what else. The more $ I have in the budget the more I can do with the songs.
Why am I here?
I want to release new music in 2018. It's been two years since the release of the "Black Roses" EP and I have a bunch of new songs that I want to take into the studio with a band and release into the world, but I need your help. I'm certain I don't have to tell you this, but studios and producers and musicians all need to pay their bills I can't get my babies into the world without the help of these professionals. But I also want to release music that people actually want to hear. Enter Patreon. A platform where I can share my creations with people who actually want to listen, and who will provide me with genuine feedback about the material. I chose Patreon instead of doing a Kickstarter style campaign because those services are one and done kinds of services, and I want this to be an ongoing thing. Music is a part of my life and I want to share that journey with you, for as long as you want to be a part of it.
What's in it for you?
Besides directly funding my musical efforts, as a Patron you also get special exclusive rewards that no one else will receive. Check out the Rewards section on the right to see the full gamut of what I am offering for each pledge tier. You don't have to stick to those numbers either. If you want to pledge $2 or $2000 you can do that when you sign up, just put in the amount you want to pledge and you'll fall into the appropriate tier. Some example rewards are hearing songs in their most raw format before anyone else, special discounts on merch, guitar chord charts with lyrics, private concerts, and much more.
What have you made so far? 
Here are some couple examples of songs I've released into the world. 
"Stay" from my 
Black Roses
album
"You Rescued Me" also from my
Black Roses
album 
I also make lyric books, guitar pick jewelry, digital prints.. I like to dabble with lots of different types of crafts (papercrafts, crochet, painting, etc.) so for those of you that sign up for the tiers that get goodies in the mail those are the kinds of things you can expect. 
Just click the big orange "Become A Patron Button" up there to the right to get started.
Thank you for being here!
$165.11 of $500
per month
At $500 per month I'll be able to record one song each month in a professional studio with just vocals and guitar.
1 of 5
By becoming a patron, you'll instantly unlock access to 62 exclusive posts
By becoming a patron, you'll instantly unlock access to 62 exclusive posts
Recent posts by Alex Winters
How it works
Get started in 2 minutes