Allen Hamrick
is creating Music
Select a membership level
Social Distance-ers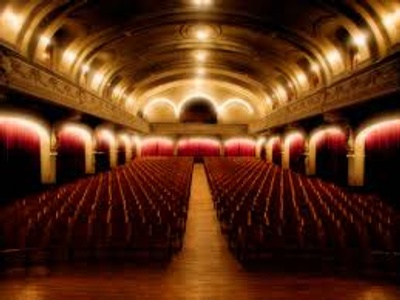 Just because we have to keep our physical distance doesn't mean we have to keep our virtual distance! The outbreak of COVID-19 has made the future extremely uncertain for creators and audiences alike. A void has appeared where once there was concert- and event-going, which has resulted in a vacuum of engaging with the arts. To fill this void, and to offer a way to enjoy arts for a small price, I am restructuring my tiers so that more people can enjoy content for a lower price. During our collective period of isolation, everyone who is able to subscribe for $1 or more per month can gain access to all content on my Patreon page! This includes:
"Blog" posts
Access to my Discord server
Polls
Audio recordings
Video content
Live streams including reedmaking sessions and concerts
I know how hard it is to think about money during this uncertain time, so I deeply appreciate any amount you are able to contribute. If $1 is all you can manage, no sweat. If you feel that what I offer is of greater value to you and you can increase your support, you are welcome to do so as well. Any and all amounts help. I hope this becomes a happy and welcome distraction for you and that you find enrichment in the music I create!
Includes Discord benefits
About
Greetings, and welcome to my Patreon page! My name is Allen, and I am a classical musician working as a freelance performer. I play primarily the bassoon, though I occasionally play the recorder and sometimes even a keyboard instrument, and I have a specialization in historical performance.

I began my musical career a long time ago, when I joined the middle school band in the hopes of playing a special instrument (though at the time, I had no idea what it was called or even what it looked like). On the first day, when we tried all sorts of different instruments to see which one we liked, I couldn't find the one that I thought I wanted to play, and so I settled on Clarinet. But a fateful evening, when my sister brought home a bassoon, changed everything: upon seeing and hearing this fascinating instrument, I switched to playing bassoon as soon as I could. Since then, this instrument, and music as a whole, has become my vocation, and has led me to achieving degrees from the Indiana University Jacobs School of Music, the University of North Carolina School of the Arts, and the Juilliard School. I love every minute of what I do, and I couldn't think of any other profession I would rather have.

However, life as a freelance performer is difficult. While I get to perform a massive variety of repertoire with all sorts of people, and while many projects take me to all sorts of places, there is a certain lack of stability: it is hard to predict when the money comes in, and when the projects happen. This consequently makes paying bills tricky, never mind trying to plan for the future. It would make sense to get a job with an orchestra or a teaching position at a college or university, but even then some of my work would probably still be freelance, and even these "stable" jobs are not as secure as they might appear with support for the arts in constant flux.

But you can help change that.

As part of my mission of bringing bassoon to a wider audience, I want to invite you to join me on my musical journey and gain a behind-the-scenes look at what it takes to be a classical musician living in the 21st century. By becoming a contributing member, you can gain access to all sorts of exclusive content such as audio recordings and educational videos; behind-the-scenes content including my Practice Vlog; my patron-only feed that talks about all sorts of topics relating to life as a freelance performer; and even a special monthly livestreamed session where you get to spend time with me, all while helping me find stability in my busy daily life. Your contribution can also help support another aspect of my mission: by unlocking the $1,500 per month goal, I can begin to produce solo recitals that feature bassoon. This is a goal I have had for many years, and producing these recitals will enable me to feature music that is not too often heard by even the most avid of classical music fans.

Thank you so much for taking the time to read through my page. I hope you will consider joining me on my journey, and I look forward to sharing my art with you!

Thank you so much for your support! Achieving this goal means I can part ways with my part-time job and devote all of my time and energy to perfecting my craft and to making art at the highest quality I am capable of. While I love the organization I currently work for, the time commitment required just to commute (not including the time I put in actually doing the work) could be spent practicing, and coming home tired at the end of the day makes it difficult to put in the necessary time to practice and maintain my music in other ways (i.e. making reeds).
1 of 5
Become a patron to
Connect via private message
Recent posts by Allen Hamrick