Ali Spagnola
is creating Music! Comedy! Outrageous!
Select a membership level
Outrageous Pal-y!


You get access to all the swell things I put on my private Patreon posts!
I'll follow you on Twitter! And then I'll personally tweet at you because I'm gonna be so pumped I will want to internet high five you immediately
You get invited in our private chat room community where the Pal-ys all hang and be Outrageous together!
Includes Discord benefits
Music Squad!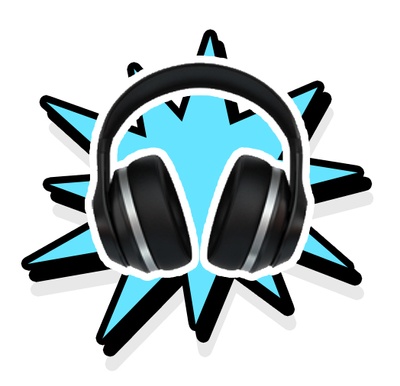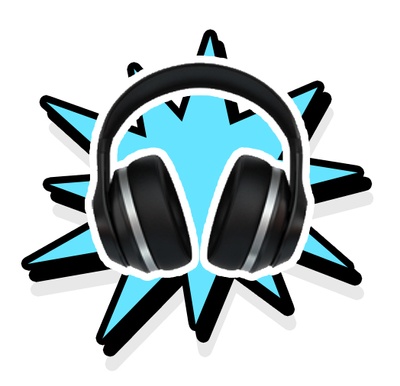 All previous rewards!
You get high quality downloads of all the songs!
Includes Discord benefits
The O Band
You saw
The O Band commercial
. Yes, this is real. I'm manufacturing these and
here is where you subscribe to get one!
NOTE: THIS IS FOR US & CANADA ONLY. I can send to other places but you'll have to cover additional shipping/taxes/fees. If that's ok with you, just message me via Patreon after you subscribe and we can work it ou
t.
Includes Discord benefits
About Ali Spagnola
Dear new best friend,
It's been 3 years now that I've been making
 music, comedy videos and outrageousness
FULL TIME! And it's all possible because of this Outrageous Pal-y community we have here.
Creating weekly fun takes tons of time and work. Singing, playing, recording, mixing, lighting, video editing, tweeting, graphic designing, hilarious joke making, web coding, cheat day pizza ordering, live show booking, marketing, EVERYTHING! And I need to... survive.
Soooooo, PATREON! This is how we can keep these sweet music video jams and jokes going.
You can become an active supporter of my art!
Don't you want to be the reason I'm still alive? By tipping me as little as $1,
you will give me with resources to improve & continue making free, kickbutt videos for you all.
YOU WILL BE THE REASON THE OUTRAGEOUS CAN HAPPEN!
SO JOIN MY PATREON TEAM! Plus you'll get awesome rewards and
we'll be directly communicating together
. Basically, 
YOU...YOU ON THIS PATREON TEAM ARE MY RECORD LABEL
. Holycrap you manufacture Outrageous.
You invest in me because you believe I can make dope stuff. And you can even suggest the songs and videos I do in the future! I'm pretty darn psyched to make this happen with you.
Thank you so much for supporting me :)
It really means the world to me that I could keep making cool stuff because of you.
I heart you so hard,
Ali
____________________________________________________
Frequently Asked Questions
Waaaait. How do I get in on the label?
You join the label by becoming a Patron right here on this page! Then you'll immediately be a part of manufacturing Outrageous :)
Do I have any responsibilities if I join the label? What if I don't want to do anything but support?
Things you're required to do: None. I'm happy to keep making dope stuff with your silent support. You can just sit back and quietly know you're swell. Or you can cannonball into the community, get to know everyone, throw out suggestions, etc. It's totally up to you!
What is this chat room/community you speak of?
OMG! We have a secret chat room. (Run on Discord, if you're familiar. Super easy to figure out.) We hang in there basically all day just being swell together. Sharing videos, ideas, supporting each other through tough stuff, making jokes, brainstorming on my new video ideas... IT'S. AWESOME. 
How many videos will I get charged for a month?
Your support ties to one video a week. I release videos every other Thursday to our main channel and every Monday to our Fitness Outrageous channel! I only charge for one a week, no matter what. The rest are free! That said, when you sign up you can "set a monthly max" so your support doesn't go higher than you want.
Can I stop donating in the future if I can't afford it?
Yeah totally! You can cancel or adjust your pledge at any time. (And honestly, I'm happy to keep you in the secret community if you really want to stay and just can't afford it.)
What if I want to support at less than $2?... Or between the tiers, like $50?
That's cool, too! You can set it to $1 if you'd like! That's the lowest Patreon will allow. And if you want to contribute a different amount than the exact tiers, it lets you do that, too.
What if I want to support more than the highest tier?
WHAT?! YES. You can just write in whatever amount you want when you check out. And I will proceed to freaking flip out about how awesome you are. (And then probably go upgrade my instruments to make better stuff for you haha)
Still have questions?
You can email
[email protected]
and I can help you out!
$2,745.61 of $3,000
per video
If our Patreon team gets to this goal I'll be able to get the equipment/production team to make a super high-quality music video! You guys always ask for more original music so it would be awesome to write a new jam and create a killer video to go with it.
3 of 5
Become a patron to
Unlock 733 exclusive posts
Connect via private message
Recent posts by Ali Spagnola
How it works
Get started in 2 minutes