Paul M
is creating Open source Oddworld engine
Select a membership level
Level 1 supporter
Thanks for your support towards finishing the project :)
Includes Discord benefits
Level 2 supporter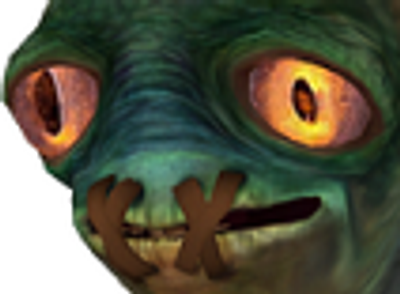 Support credit (your name or company name) added to the contributors
Includes Discord benefits
Level 3 supporter
Support credit (your name or company name) added to the contributors

Access to a live coding stream - most likely 1 hour or so per month during evening GMT times or at some point during the weekend.
Includes Discord benefits
About
What
A cross platform open source clone of the ALIVE engine which powers Oddworld Abe's Oddysee and Oddworld Abe's Exoddus built using a bottom up process.
Why
I am the author of the current level editor for these games - see here for details: 
http://paulsapps.com/
. This editor is limited in what it can do due to limitations in the original ALIVE engine.
Using a bottom up development process the current engines functions will be replaced 1 at a time in a similar way to OpenRCT. Once complete it is then open to any changes and won't be limited in the way that the old engine is.
For example changing the LED message text, hint fly text, images that make up the animations, AI interactions isn't possible in the existing engine as these values are hard coded in.
Additionally the code can be updated to make it much more mod/editor friendly and also cross platform using SDL2.
Me
Patreon funding helps me to spend more time developing the engine. For example if the amount of income from here was high enough I could take time off my "real" job and spend the time on this project instead :).
Github repo pages are 
https://github.com/AliveTeam/alive_reversing
or previously 
https://github.com/paulsapps/alive
see the November post for why there are 2 repos/projects (short version: the original project was a top down design which would have taken much longer to reproduce the behavior of the original engine such as the AI).
Discord/discussion/patreon server:
Guaranteed 1 full working day of time dedicated to the project
1 of 1
Become a patron to
Connect via private message