All Puppet Players
is creating adult puppet theater
Select a membership level
Get exclusive patron-only merch
Puppet Proclivity
Access to patron-only content
Sneak peeks of upcoming stage releases, including backstage videos, posts etc.
Puppet Warmth
"Front of the Line" for after show photo ops. 
Plus all previous rewards
Access to our "Digital Movie Nights"
Puppet Tenderness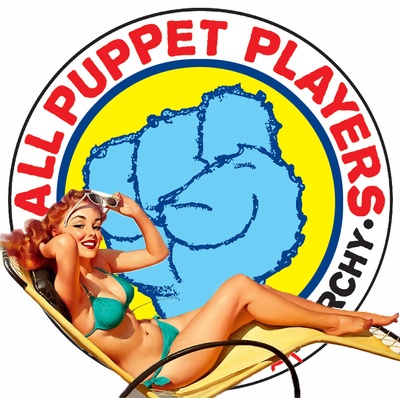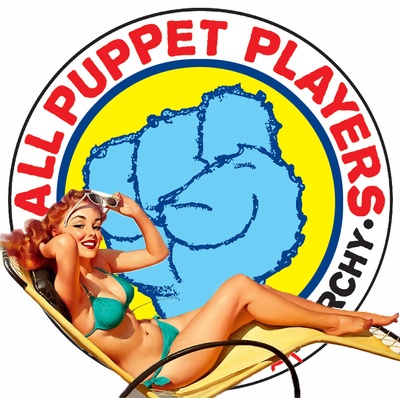 Access to our "bootleg" catalog of past shows. You can watch them anytime with links just for you! Just be cool and don't share!
Access to our "Digital Movie Nights"
1 free ticket to movie nights ( does not include main stage shows and co-productions) 
Plus all previous rewards
About All Puppet Players
Live... Adult... Puppet... Theater... Let that sink in for a minute-- because that's what we do. 
WHO ARE WE? 

We are what happens when 80's kids mix
The Muppets
with
South Park
and create something on stage that no one else can imagine. Using classic movies, books and TV shows as a template, we create full length puppet parodies on stage (kinda like
Forgetting Sarah Marshall
).
Hamlet Has No Leg
s, 
Fifty Shades of Felt
,
Jurassic Puppets, Top Gun: Live, Abridged and Completely Underfunded, and Alien: A Puppet Show
are just a few of the shows that have been fisted by us. 
WHAT DO WE NEED?

Unlike most theaters, we need to build every character that walks on our stage. New characters are almost always required when doing new shows like
Top Gun (
Tom Cruise puppet) or in our newest Christmas offering, 
Die Hard
(Bruce Willis). We have tried our best to give audiences something new in every show, but to keep costs low, we sometimes have to skip out on new puppets. 
For the last seven years we have always been able to support ourselves. We've always been able to support ourselves and have never lost money on a show in seven years. Our hope is not to bring the status quo, but to bring something special to each production. Our goal is not just new puppets, but better special effects, lighting, sets, props and an expansion of our overall quality. 
WHY A MONTHLY FEE?
For the price of a cup of coffee, we can bring you a sustainable theater. There is no denying theater as an art form doesn't see a lot of money roll in. The good news? Getting rich is not something we are interested in. If it was, we would have changed our major in college. If we can get enough people to slap down a five spot (or more!) every month, we can keep doing what we love, for the people we love, and those people can watch us loving them. Clear? 
WHY SHOULD YOU SUPPORT US?
 Before Pixar and 3D there were puppets! Puppets everywhere! Now, it is a dying art form. It is time to go back to your 80's roots when all of your favorite characters had a foam head and a hand up their butt.
Support
 a worthy group who is trying to get video game idle brains interested in theater again.
Support
 a group who doesn't think the Muppets should be the only ones doing what they do.
Support
 us because you would be making our dreams come true and, selfishly, that will make you feel good!
Support
us because if you don't, our puppets will personally haunt your children and their children's children… Just kidding… Or are we?
This means we will be able to afford better sets, special effects, and add more production value than ever before. You will also be helping us expand our brand by upping our advertising game.
Better shows + more people coming = puppet anarchy forever. 
3 of 3
By becoming a patron, you'll instantly unlock access to 110 exclusive posts
By becoming a patron, you'll instantly unlock access to 110 exclusive posts
Recent posts by All Puppet Players
How it works
Get started in 2 minutes