Sophie Hines
is creating Minimalist Sewing Patterns + Sewing Tutorials
Select a membership level
ONE
100% of the proceeds of your dollar will be going directly into keeping me out of my mom's basement, for which we are all truly grateful. 
REWARDS
Post + share your makes with our community! 
Help me to make cool stuff!
THREE
At three dollars a month, I think we can pretty much agree that I owe you some valuable insight into my life. I'll be sharing about my life + mental health, what I'm making, inspiration and behind the scenes, photoshoots, unreleased projects, who can know!
REWARDS
Blog posts about what I'm up to! 
Videos and live streams of me sewing
Level One
FIVE
Ok, this is where it gets fun. For five dollars a month you get access to the info I received from a degree in fashion design and years of working with difficult materials! We're talking lingerie sewing tutorials, fabric and fiber info, clothing design, let's find out what I know! 
REWARDS
A how to or informational blog post
Nerd level fiber art interests 
Levels one and three
About
Hi! I'm Sophie. I am a lifelong maker, and I design comfy lingerie sewing patterns for the perfect weekend. But honestly, I just love making things! The best way to follow my work is on my 
Instagram
, and for more detailed posts, on my blog, 
All the Underwear
!
I am one of those people who is always saying, 'Oh I could make that!' Sometimes it's a really cool outlook to have in life, and sometimes I get halfway through a project and question my sanity. But after it's done, it's so much fun to find the best way of doing things and then teach other people how to do it, too. This is how I found myself making underwear and teaching sewing classes!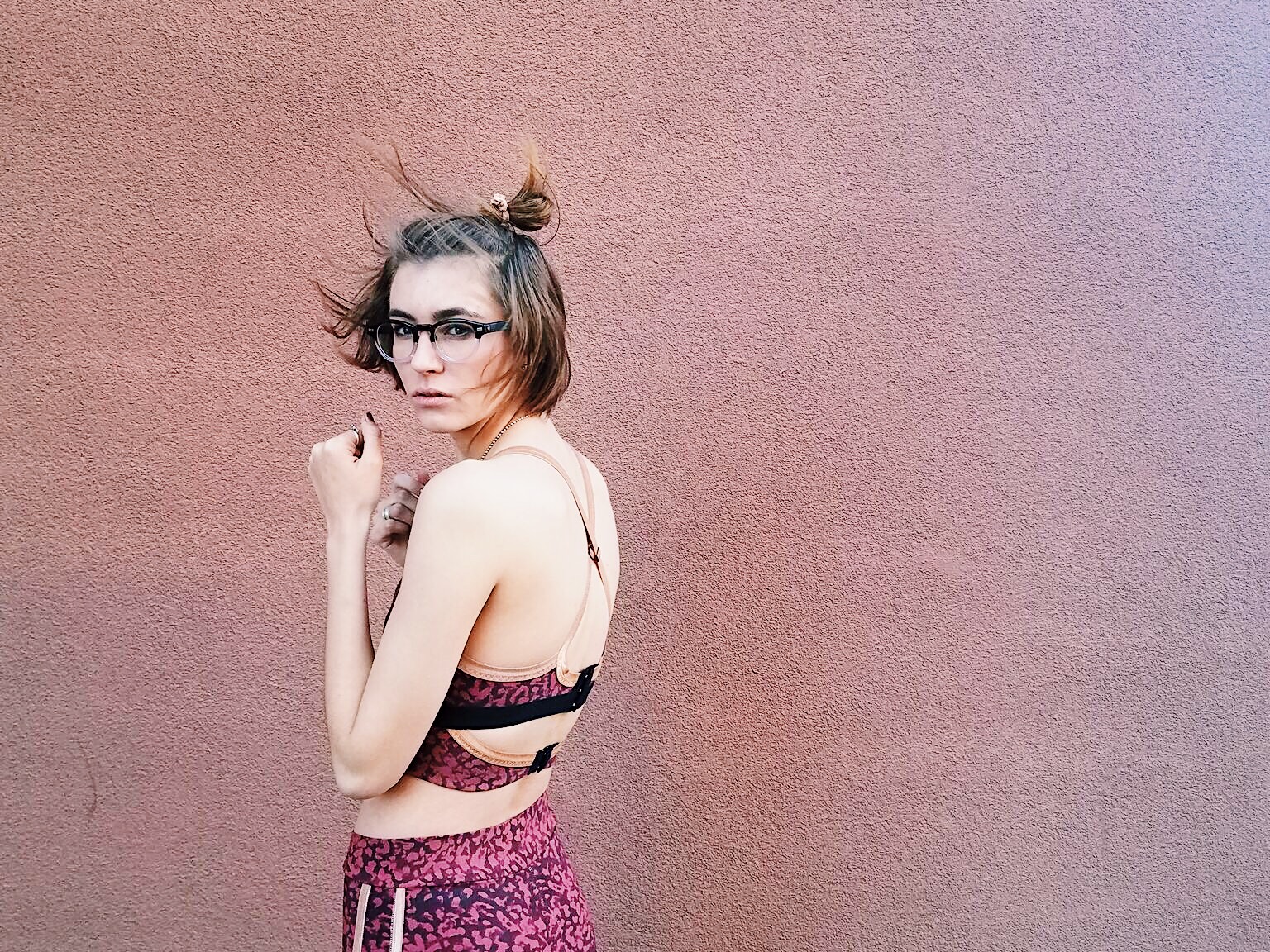 I'm often drawn to the materials that aren't particularly easy to work with. I love silk, lace, velvet, slippery stretchy stuff, give it all to me! If there's anything more satisfying than knowing the tricks to make something successfully, I don't know what that thing is. My goal for my patterns and tutorials is to make things feel less daunting, and to help instill confidence so you can get making, and love your work!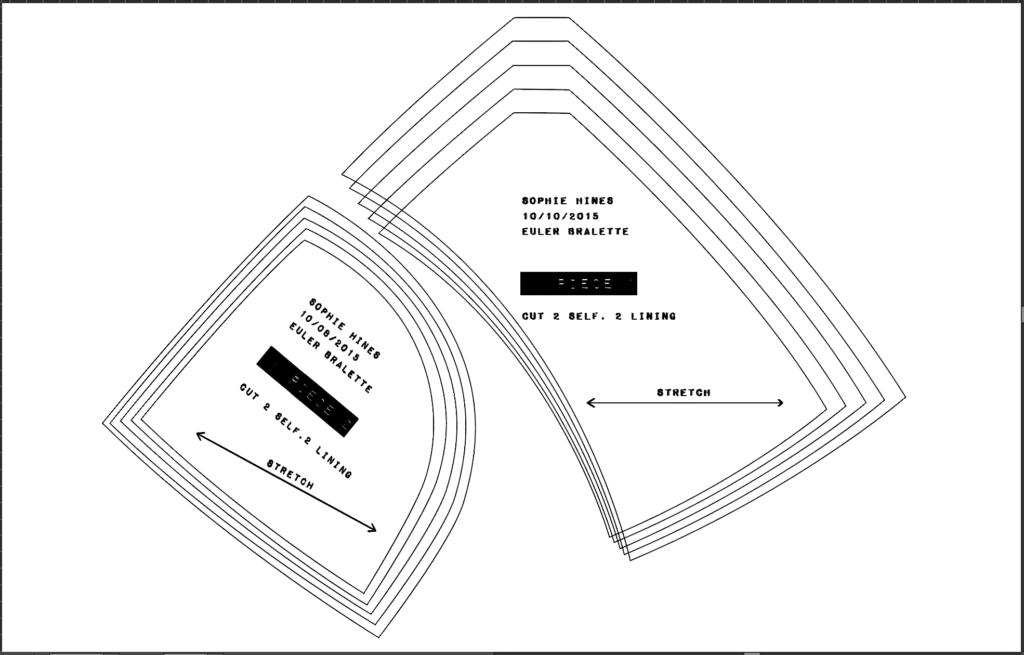 The geometry, science, and spacial planning are what draws me most to sewing and knitting. Turning two dimensional fabric and materials into a three dimensional object is just so fascinating! My favorite part of the design process is determining how the construction should go, and how to add in the seam allowances to facilitate the process. Using a pattern where all of its pieces just interlock perfectly is one of the chief joys of the creative process for me, and I love being able to share that with you.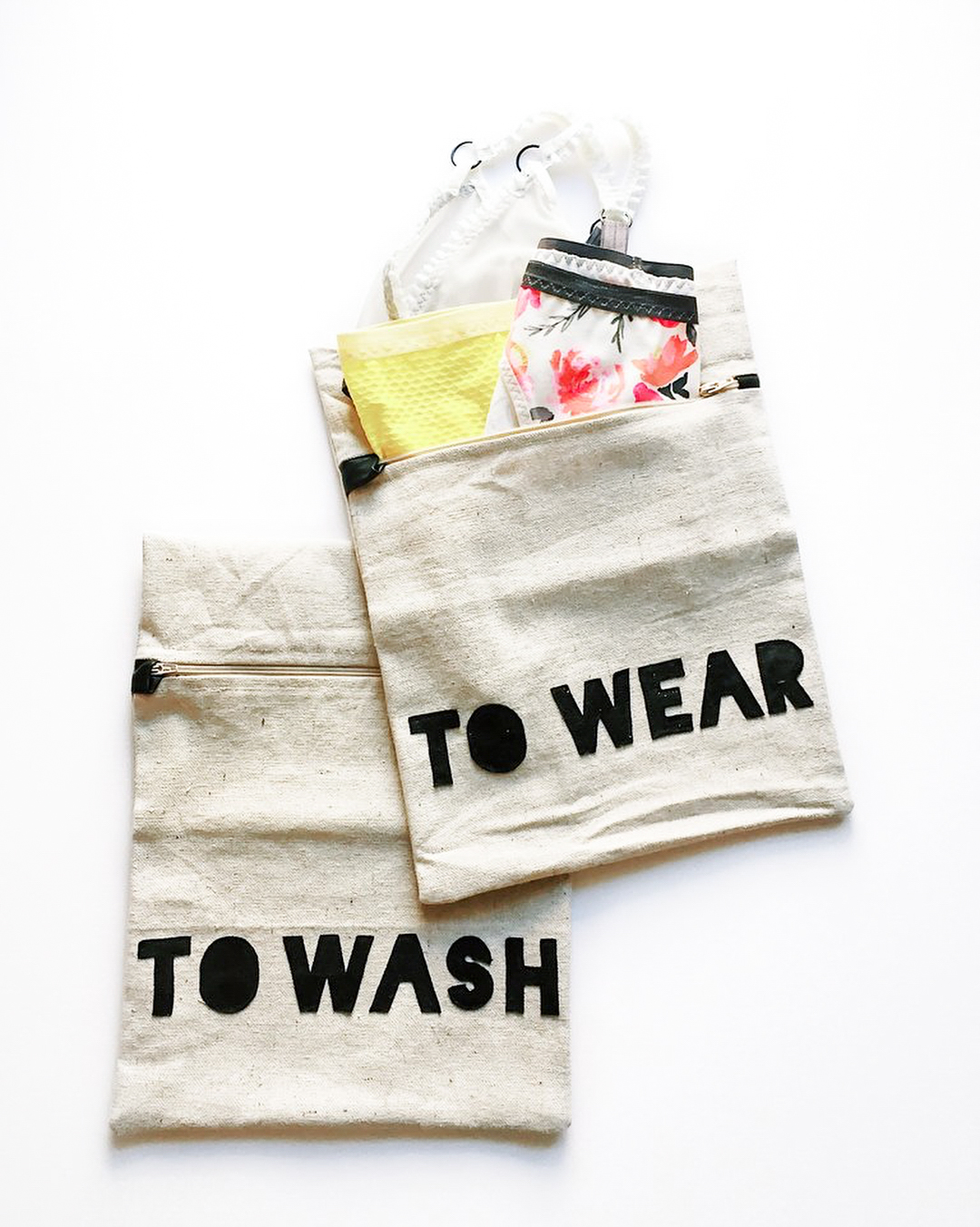 Apart from making, my dog Lola is my all time favorite. She has big moods and I think she's the funniest person. Lola has been my ESA (Emotional Support Animal) for about three years, as I deal with depression and anxiety disorders, which can become overwhelming! She doesn't like the cold or the rain - she's very fussy- so she gets super excited when I make things for her to wear!! She goes absolutely crazy when I get her sweaters out, and likes to pick which one she wants (I'm not even joking, she likes to choose).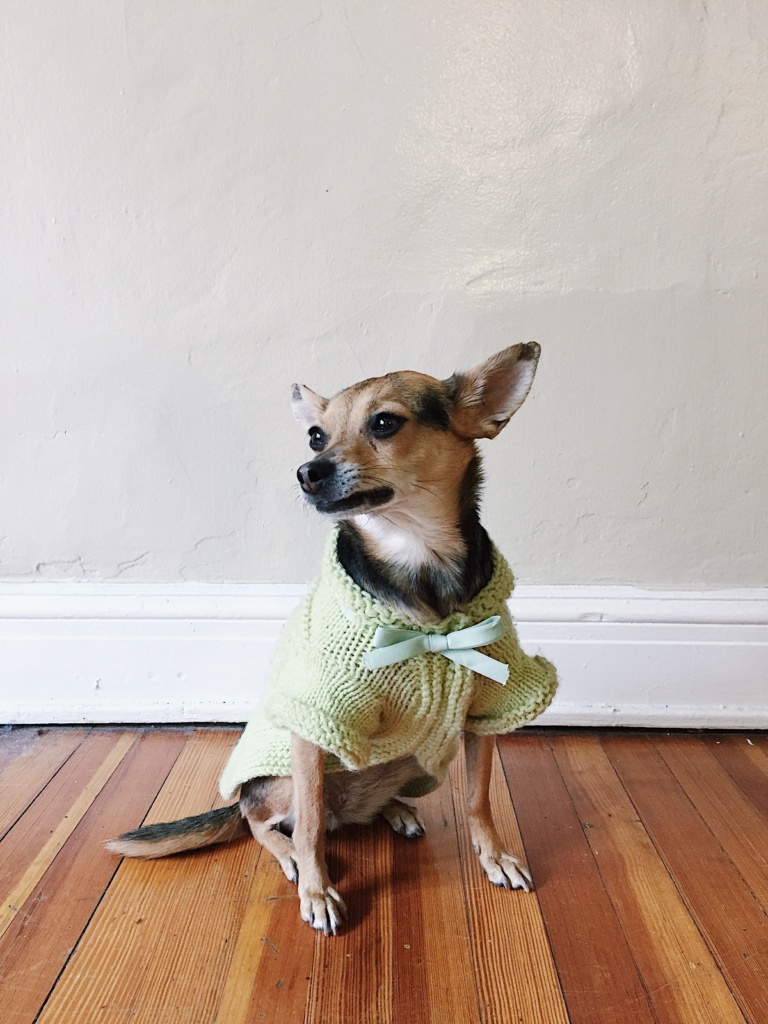 I've always been a hardcore minimalist, and I believe that you should only keep things in your life that are beautiful, useful, and make your heart smile. I'm so moved every time someone invests in me, whether it's a pair of undies, a sewing pattern, or a lesson! It's so touching to know that there are people who love what I do enough to bring it into their homes and lives.
Thank you so much for hanging out with me and supporting my work! I hope you have an awesome day, and happy sewing!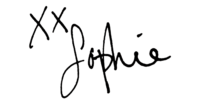 For my second goal of twenty five people who love underwear, Lola will get a new scarf and I will take a video to document how excited she is to try it on!
2 of 2
By becoming a patron, you'll instantly unlock access to 39 exclusive posts
By becoming a patron, you'll instantly unlock access to 39 exclusive posts
Recent posts by Sophie Hines