All Things Connected
is creating Transformative Media for Conscious Cultural & Planetary Healing
Select a membership level
THE CONNECTED ONE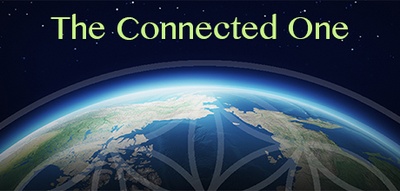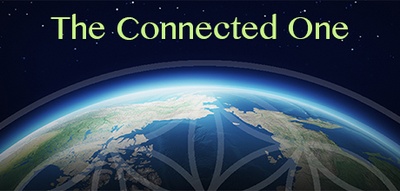 Unlock exclusive content and connect with me on the Patreon Activity Feed.  Whether I'm wrapping up a show, meeting with amazing people, or sitting in my studio dreaming up content and programs, you'll get videos, pictures and news with the inside scoop. Engage in fun activity and qualify for exclusive prizes.  
Includes
Patreon-Only Content Feed
THE CREATIVE EDGE DWELLER
You will LOVE the benefits of the Creative Edge Community. Receive regular curated content, blogs, videos, art, conversations, tips, tools and resources to develop mastery for living in FLOW with the "impulse of creation." Unleash and embody your creative potential and live into your wholeness! Plus, you'll get the earlier rewards.

Includes
Special Creative Edge Content
THE 20/20 VISIONARY
You envision a conscious world where every individual feels valued, connected and fully expressed. You're a visionary who invests in co-creative social change. Your reward is simple -- the satisfaction of knowing you're supporting the evolution of consciousness through the development of creative programming. Let me formally thank you with our 20/20 Visionaries Listing (with links) on my website and give periodic shout outs on The Dr. Julie Show: All Things Connected and social media.  Plus, you get all of the earlier rewards. 

Includes
20/20 Visionaries Listing on Website
About All Things Connected
Hello Friends,
It is my passion and joy to give voice and vision to the experience, embodiment, and expression of wholeness and to advance a
whole
worldview as a healing prescription for a world in chaos, transition and fear. My intention is to create content that inspires you to remember your inherent wholeness and realign your separate self with your sacred self (soul). I'm focused on creating media that not only entertains, educates and enlightens, but connects you through your heart and hopefully inspires conscious action from a deep place of beauty, peace and healing.
Your patronage supports my ability to produce and deliver content and experiences that incite whole-systems health, inspire a culture of love, provoke our unlimited individual and collective potential, affect a shift in consciousness, and cultivate our innate capacity to live for the good of the whole. I am sharing a creative mix of media that envelops the arts, spirituality and consciousness. You'll see a trans-media production in radio, podcasts, videos, blogs, vlogs, Public Service Campaigns, poetry, writing, art, live events, and open source content, while I continue to gather a team to expand into trans-dimensional entertainment and more.
I am beginning my 7th year bringing you
The Dr. Julie Show: All Things Connected
with incredible guests from around the world. Here's a description:
On the leading edge of personal, social and global transformation, The Dr. Julie Show: All Things Connected, is making connections that inspire and accelerate our individual and collective awakening. Each week, Dr. Julie is joined by evolutionary thought leaders and change makers from around the world, to explore social change, the generative power of conscious, co-creative practice, and what's emergent with health, science, spirituality, and the evolution of consciousness. Break through the illusion of separation; explore the infinite field of possibility; and find beautiful beginnings where endings leave off.
We have over one million collective listeners across all Empower Radio platforms and many are accessing archives on demand on 12 different syndicated media platforms including iTunes, Stitcher, TuneIn, the Empower Mobile App, and iHeartRadio. My guests include evolutionary thought leaders like Marianne Williamson, Barbara Marx Hubbard, Riane Eisler, Charles Eisenstein, Matthew Fox, Andrew Harvey, Joanna Macy, Neale Donald Walsch, Marilyn Schlitz, Elisabet Sahtouris, Scilla Elworthy, Elizabeth Lesser, Gregg Braden, Bruce Lipton, Jean Houston, Sharon Salzberg, Christiane Northrup, Jean Shinoda Bolen, Joe Dispenza and more. Here's a previous guests have said about their experience on the show:
"The smartest, most intelligent and wise interviewer I have ever worked with." ~ Alberto Villoldo
"I thank you, Julie, for all that you're doing to really change consciousness." ~ Riane Esler
As a social change artist, it is my honor and privilege to lift up other conscious artists, writers, poets, performers, speakers, leaders, storytellers, dreamers, healers, helping professionals, mentors, coaches, mystics, teachers, activists, evolutionary partners, and the creative impulse within us all. I am fortunate to have friends and patrons like you: those who share this sacred vision, are willing to help support and nurture the work, and be a part of a conscious movement for the good of the whole planet and all it's inhabitants for generations to come!
Because your support means the world to me, I've created some meaningful rewards for you! I am so grateful to have this platform and look forward to your participation, co-creation and feedback.
Thank you for playing your part!
A World of Love,
Dr. Julie
CHECK OUT:
Radio/Podcast:
TheDrJulieShow.com: All Things Connected

Video Podcast:
The WHOLE Conversation
in 20 Minutes or Less
Daily Inspiration:
Daily Dose of Soul Care Facebook Group


Weekly Vlog:
The Whole Perspective
Facebook:
All Things Connected Facebook Page
WATCH FOR MORE COMING SOON!
I need your help to expand my production team and support staff. I am developing transformational art and media that inspires and catalyzes social change. By giving a little each month, you too, can help cultivate the ethos of wholeness and expand a WHOLE Worldview.
1 of 1
Become a patron to
Connect via private message
Recent posts by All Things Connected
How it works
Get started in 2 minutes