Allysin Kay
is creating sports entertainment through pro wrestling
Select a membership level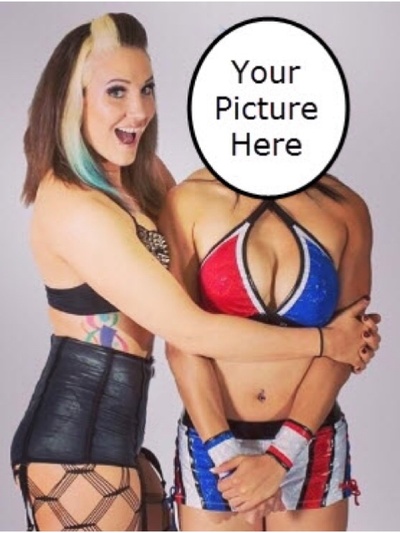 Level 1 - Savage Student
YOU ARE OFFICIALLY A PATRON!! And on my list of humans to spare.
A dollar may not seem like a lot, but it goes a long way, and truly means so much that you would go out of your way to show me support.
To say THANK YOU for joining me on this crazy journey, you will receive a link to my private, patron-only Facebook group: AK's School of Savagery!
In addition, you will also receive an exclusive downloadable wallpaper of yours truly EVERY MONTH!
Last but certainly not least, you now have access to my Patron-Only content feed! (My calendar, updates, polls, rewards offered for patron-related goals, etc.) And of course, my undying love and gratitude. <3
Includes
Monthly Wallpaper
Patron-only content feed
Private Facebook Group
My undying love and gratitude <3 
Level 2 - Machete Master
This level will get you exclusive discounts on my merchandise - on my website AND in person! I like to give out sporadic coupon codes and special sales to my patrons, plus discounts on new merchandise as it comes out!
Also, after a high demand for a "Follow Back" level, here it is! If you don't have the time or enough 💩 to give about a blog, (next tier) but still want to show your support, this is the option for you!
• I will follow you back for as long as you are a patron!
• PLUS you get everything from the previous tier! 
• Be sure to have your handles in your Patreon profile

Includes
Monthly Wallpaper
My undying love and gratitude <3
Patron-only content feed
Private Facebook Group
Merchandise Discounts
Follow back on Twitter & IG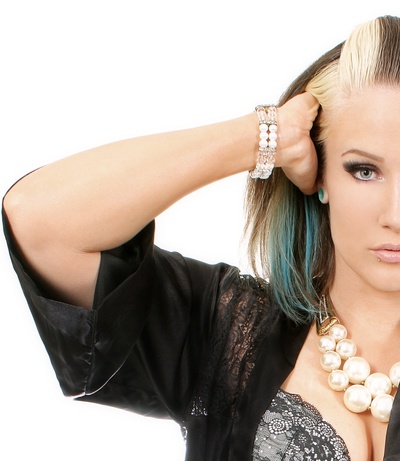 Level 3 - The Brawler
• Get a glimpse inside my mind and into my personal life through my private blog.
• This tier will also give you first dibs on exclusive content such as non-wrestling photoshoots, vlogs, & other exciting news before I post to social media!
• PLUS everything from the previous two tiers!
Includes
Monthly Wallpaper
My undying love and gratitude <3
Patron-only content feed
Private Facebook Group
Merchandise Discounts 
Follow back on Twitter & IG
Access to private blog & photo shoots
About Allysin Kay
Welcome, my fellow savages!
If you've made it this far, I assume you're here with a purpose, but for those who may be browsing: My name is Allysin Kay. I've been a pro wrestler for over 10 years. I am the current NWA World Women's Champion, and (2x) Shine Champion. You may have also seen me wrestle for WWE's 2018 Mae Young Classic, or Impact Wrestling as Sienna.
I want to provide something a little different than your typical fan interactions. Something a little more personal. Something reccurring... Patreon is making this possible.
This is a subscription service for exclusive content and recurring merchandise!
Every contribution, big or small, is
greatly appreciated,
but there is no obligation to do so. This is here for my ride or dies, my A1's since Day 1, my biggest supporters who want to help me build a foundation for something bigger.
I am very passionate about pro wrestling, and one of my biggest goals at this point in my career is to remain authentic. The more extra support I have coming in, the more time I can dedicate to keeping in touch with you, my awesomely Classy AF fans, the more I can focus on sharpening my tools for my true love (Pro Wrestling) and my mistress, (MMA) and the more elaborate and outrageous my performances can be.
As the pledge amount increases, so do the perks! I already appreciate your support simply through following me on social media, coming to shows, making signs, buying merch, putting your pinkies up...
But if you do want something more individualized, something more personal, or even just want to contribute in general, this is for you!

I'm pretty active on social media, but those who have followed me for some time know that I'm a fairly private person. Becoming a patron will give you a glimpse into my "real" life, plus TONS of exclusive material that I won't be making public.
Stay classy my friends,
AK
P.S. If a subscription isn't for you but you're still interested in merchandise, stop by my website!
www.allysinkay.com
I also have a PWT store, for more shirt styles and size options:
www.prowrestlingtees.com/allysinkay


Here's a quick overview of the different tiers and what they offer:
When we reach 125 patrons, I am going to do a special Facebook Live video in our private group!

This will be a chance for ALL patrons to have a live chat with me, ask questions, listen to me roast people... The possibilities are endless

2 of 3
Recent posts by Allysin Kay