Alma Ayon
is creating Art and Meditation
Select a membership level
Mindfulness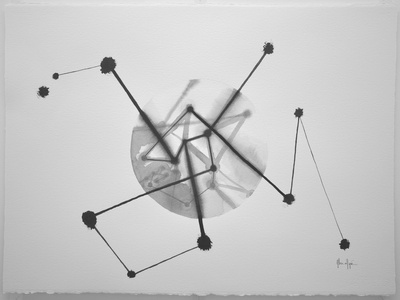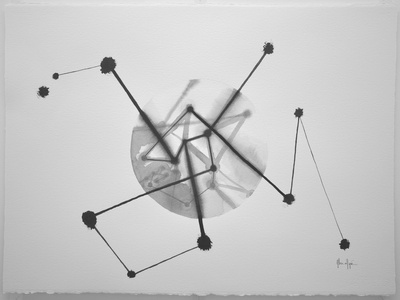 - Access to patron-only online-content:
- Sneak-peek photos of my studio and projects I'm currently working on.
- Early preview for upcoming new YouTube videos before they become public.
- Newsletter 
- I'll keep you in my meditations. Thanks for helping support my projects!
- Acceso a contenido en línea solo para patronos:
- Fotos de mi estudio y proyectos en los que estoy trabajando actualmente.
- Noticias
- Vista previa anticipada de mis próximos videos nuevos de YouTube antes de que se hagan públicos.
- Te tendré en mis meditaciones. ¡Gracias por ayudarme apoyando mis proyectos!
Patience
- All the above digital rewards, plus:
- Regular updates from my nomad journals.
- Behind-the-scenes artwork creation photos or videos.
- Todas las recompensas digitales anteriores, más:
- Actualizaciones regulares de mis diarios nómadas.
- Fotos o videos de creación de obras de arte detrás de escena.
Equanimity
- All the above digital rewards, plus:
- 1 guided meditation per month.
- Exclusive access to all my sketchbooks that no one else sees!


- Todas las recompensas digitales anteriores, más:
- 1 meditación guiada por mes.
- ¡Acceso exclusivo a todos mis cuadernos de bocetos que nadie más ve!

About Alma Ayon
WELCOME!!
By joining my Patreon community you will receive exclusive content, including behind the scenes videos of art creations, tutorials on art, guided meditations, advice for doing meditation retreats, coaching for applying meditation in your daily life, a look into my sketchbooks, question and answer sessions, newsletters exclusive for patreons, downloadable files with calligraphies, art, pdfs with the slides of my videos, and more.
You can also support the creation of my
podcast.
WHO AM I?
I'm Alma Ayo, the founder of Contemplarte.org — which empowers people to reach personal success and self-realization through their individual creative process and meditation practice.
My passion for coaching was born from a decade of teaching 'Art As Meditation' courses — applying millennia-old Eastern principles to approach creativity with mindfulness . As well as being a professional visual artist and designer for over 15 years, I also studied Yogic, Meditation and Buddhist philosophy extensively in the traditions of Tibetan, Theravada, and Zen Buddhism, and is formally trained as an Architect, Visual Artist, Meditation Teacher, Yoga Instructor, CEB Teacher and have a Masters degree in Psychology with a certification on Educational phychology.
I'm very interested in the human mind and the potential we have to develop it. I've studied meditation, psychology, and art as a way to know the nature of reality and the capacity of consciousness. I love creating ink paintings after my meditation sessions, sketching my surroundings and creating watercolor as a way to be present and in the state of flow.
My path to liberation has led me to invest lots of time in contemplative practice, in search of an understanding of reality, and our role as human beings. On this journey, I've met great teachers and friends who have motivated me to train my mind. This led me to study buddhist philosophy, become a certified meditation and Cultivating Emotional Balance teacher, to study a masters in psychology, and to start teaching and helping others who have decided to embark on the journey of self knowledge and mind training.
I have integrated art and meditation into a contemplative lifestyle and I love sharing this with others to help them realize their dreams.
When you join my Patreon community, you gain exclusive access to my creative projects such as videos, blogs, books, paintings, teachings on art, yoga, and meditation, as well as personal coaching on leading a contemplative life, cultivating emotional balance and engaging in actions to benefit others. Also you'll be rewarded with prints, photos, illustrations, paintings, guided meditations, articles, access to online and live courses and bonus exclusive Q&A live videos.
Don't forget to download the Patreon app so you can have access to my lenses (similar to instagram stories).
See you on the other side!
Alma
My sites:
Personal website:
alma-ayon.com
Meditation blog (english):
peaceandmind.org
Blog de meditación (español):
contemplarte.org
Etsy store
Youtube
Let's connect!
Instagram
Twitter
Facebook
Pinterest

Become a patron to
Unlock 215 exclusive posts
Connect via private message
Recent posts by Alma Ayon
How it works
Get started in 2 minutes