AlmightyArjen
is creating complex Lego train automation systems and other Lego stuff
Select a membership level
Hand car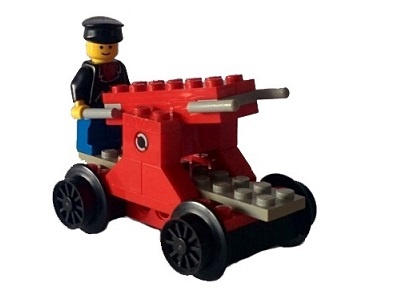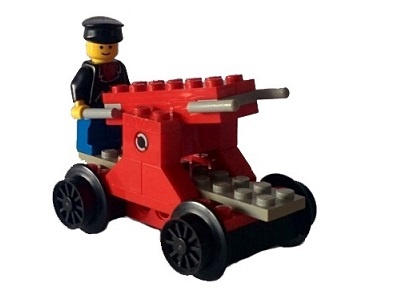 Access to exclusive Patreon posts and a very BIG thank you! You can feel good for doing the right thing!

Freight car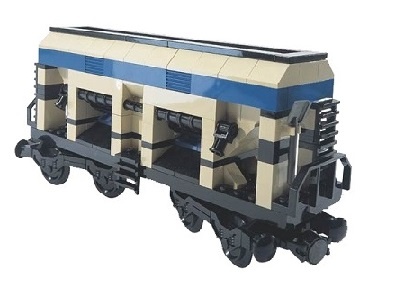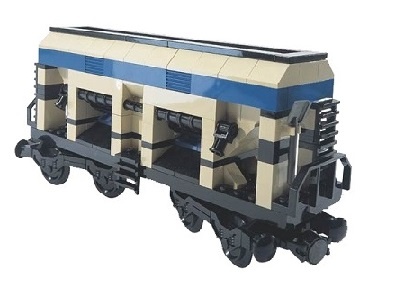 - All the above
- Your name credit at the end of every video in my main channel
Passenger car
- All the above
- Get 1 week early access to every video that will be posted on my main channel
About AlmightyArjen
Welcome!
Hi there! I'm Arjen and I build fully automated Lego train layouts and shoot awesome videos of them!
Wait, what?

- Automated coal and container terminals
- Automated rail and level crossings
- Lego trains fully automatically stopping at and leaving stations
That's it?

Nope, once a year I set up a huge 
Lego train layout in my living room
(kudos for GF leaving for the weekend!). Oh yeah, I also built that huge 
25.000 bricks Lego train station
with automated sliding doors, working elevators and escalators, built-in lighting; you've probably already seen it!
More?

Most of the times I make a stop motion intro to a video, completely with voice actors! Some of the main characters  that you'll see are:
The Alien:
no one knows how he got here but he's trying to get to AREA 51 to find parts to fix his crashed UFO to pick up his friends who are stuck on Mars.
The Terminator (T):
knows his stuff about A.I. and weaponry (never uses them though), likes to say "I'll be back!"
President Business:
egocentric bossy boss.
Leo:
President Business' handyman: nice guy with train knowledge from NYC, problem solver. Good friends with T.
Lego train crash videos too, right?
Yup.

You're not telling the whole story...

Yeah, I did make an 
animation series
about the alien searching for Area 51 and some other aliens on the planet Mars ordering pizza, with a mix of some well known conspiracy theories. But the 4 episodes didn't get the exposure I would have liked to see. It took quite some time and money to build and shoot all the different scenes and I do think the story can be continued in an awesome way in a second set of episodes. But I need an alternative revenue stream for that, as Youtube doesn't like to promote these kind of videos (I don't know why, because of the conspiracy theories in them?).
So why Patreon?

I'm always trying to improve myself: make the next project/video better than the previous one. That means that my projects become larger, more complex and thus more expensive. My main big projects cost
thousands of dollars/euros each
, no kidding! Think about all the bricks that I need to order from Bricklink for my own designs, new Lego sets as decoration in my video, electronics parts (sensors, motors, Arduinos), and so on.
Next to that, my Youtube revenue is going down: in October of 2018 I experienced a total drop of 70% in views which has, obviously, a huge impact on my revenue.This came with a very bad timing: just before the revenue-wise very important months of November and December. In 2018 I upgraded to 4K videos to make my videos more future proof. As you can imagine, 2 new  4K cameras and a new editing computer didn't come cheap either.
So I can use your help! I want to continue to
engineering the shit out of Lego
 build awesome and complex Lego train automation systems, huge layouts, make another animation series and lots of other cool stuff! So if you like my work, I humbly ask you to consider to support me!
So what's in it for you?
Have a look at the tiers! First of all I want to make clear that all of my main videos and the videos from my Work In Progress channel will NEVER disappear behind the Patreon paywall! I like to share what I build and I want it to be available for everyone. What's in it for you in the end is a good feeling supporting someone and of course the fact that I can continue creating AWESOME LEGO VIDEOS!
If I reach this goal, I'll build a huge Lego airport with:
- automatic sliding doors
- working escalators and elevators
- built-in lighting
- dynamic lighting on the runways
- working baggage handling
- security check
- shops
- gates
- ground personnel
- and so on
- estimated brick count: 30k - 40k

1 of 2
By becoming a patron, you'll instantly unlock access to 12 exclusive posts
By becoming a patron, you'll instantly unlock access to 12 exclusive posts
Recent posts by AlmightyArjen
How it works
Get started in 2 minutes