Aloha Plenty
is creating Hawaiian Slack Key Concerts, Music, Aloha Experiences
Select a membership level
HONU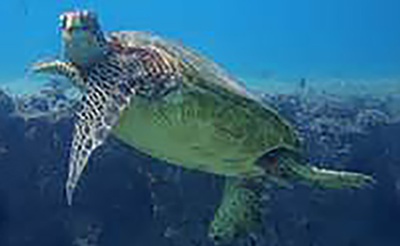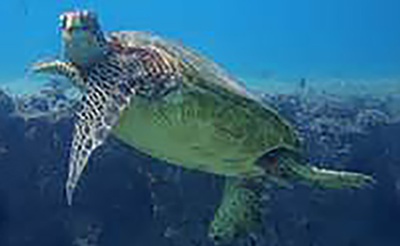 Honu, the Hawaiian Green Sea Turtle
Join the Aloha Plenty Online community:
Aloha Diary: Life in Hawaii and on Tour
In My Heart: Memories and Amazing Experiences from our fantastical lives.
Invitations/Notices - Sunset serenades, concerts, etc.
Sea Turtle Coloring Page by Kate Bowditch (one time free gift when you join)
Discounts - Kauai Concert Tickets ($5 off); Merch when available
Sunset Diary - Secret Life of Slack Key Guitar Video Re-release ( one time free gift for active patrons when we reach 750 patron goal)
DOLPHIN
Dolphin - Nai'a
All benefits of previous tiers.
Gifts of Aloha: A Song and Its Story
McMaster Merchandise Discounts
Kauai Concert Tickets $5 off
Early Access to New Releases
Online 'Ohana Talk Story Gatherings 
Credits on Gifts of Aloha Releases (gratitude for active patrons) 
PUAKENIKENI LEI
Puakenikeni Lei - Flowers of Royalty
Heavenly Fragrance, Lifts Spirit and Attracts Aloha
All benefits of previous tiers.
Music Video - Performances, Music in Nature
Slack Key Tips, Techniques, Artist Q&A
About Aloha Plenty

E Komo Mai (Welcome) to Aloha Plenty!The McMaster Calling'Aloha' feels good.
Experiencing aloha touches and opens the individual heart to shine its perfect light. 
The light of the soul.
  Once touched by aloha, your light and your Aloha touches those around you to 'feel better' and connect with their light and aloha... creating a ripple effect that expands further and further... touching hearts, opening to feeling good and sharing their light... literally
lighting the world with Aloha
.
This is what
'our hands were made for'
, using the gifts we were given... the music, stories, and art of Aloha...
traditional Hawaiian slack key guitar and ukulele and storytelling.
The call was clear and strong.
Kupuna (elders) opened their hearts and light to us, guiding us as we found our way.
  The islands, the universe, and the ancestors shared amazing experiences, music, and stories with us and in turn we share them with you.
James Keli'ipio Kahea Mawae of Molokai, one of our kumu
(teachers)
said,
"Slack key brings family together."
  Over 10 years of nightly sunset serenades by Hanalei Bay and Kepuhi Bay and 25+ years of weekly concerts amidst mountains, taro patches, endangered birds, and rainbows have called together people from all walks of life and corners of the world. 
Together we all share ho'oponopono (making things right)... opening hearts, letting go of hurts, healing, connecting with nature, experiencing indescribable feelings of peace and Aloha.
The World-wide Slack Key 'OhanaWe all have become 'ohana (family) with strong, abiding connections.
We've hanai'd
(adopted)
a world-wide 'ohana
(family)
of Aloha spirited people, yes, that's YOU.
And YOU have hanai'd
(adopted)
us.
You are always in our hearts.
The biggest frustration has been having to wait for 'aloha time' together between your visits to Kauai. Our newsletter and emails enabled keeping in touch… Somewhat… NOT ENOUGH!
It is time for more Aloha in our world.
We need to reach outside of the island of Kauai.
To be connected year round.
And Patreon gives us a way to do that together.
We can be there for you always, no matter where you are. No need to travel to get
a little Aloha in your day.  It's right here, right now, whenever you want/need it.
No boundaries of time and space.
Together we are growing to present live nature and sunset slack key serenades
... where we come together (physically and virtually), making things right, opening our hearts, filling with Aloha, letting our lights shine,

growing peace and Aloha around the world.
And
through the stories, recordings, and videos we create together,
we will
leave this Aloha Plenty legacy
to carry the mission and the call forward.
As you have been reminding us to teach, to capture and preserve, for future generations.
Does the Aloha Plenty experience and legacy resonate with your heart and soul?
Join us here on Patreon, there's always a place in the family for you. 
Mahalo palena 'ole
(Gratitude beyond measure)
for sharing your hearts with us, listening to our music and stories, for being in our lives, for giving us our purpose, and supporting our work.
Let's get busy spreading more Aloha together.
A hui hou,
Frequently Asked QuestionsOk, I'm hooked, how do I join Aloha Plenty?
You join by becoming a Patron right here on this page!
Do I have any responsibilities if I join? What if I don't want to do anything but support Aloha Plenty?
You can be as involved as you wish. It's completely up to you. You can be a silent supporter and just enjoy knowing you are doing an awesome thing, or you can dive into the 'ohana, get to know everyone, make suggestions, etc.
Can I stop donating in the future if I can't afford it?
Yes, you can cancel or adjust your pledge amount for any reason, at any time.
What if I want to support more than the highest tier or an amount in between tiers?
Woo hoo! You may do that by simply writing in the amount that you wish to to pledge in the check out process.  Make sure to pick the top tier below your amount so you get all the benefits.
Do I have to pay in US dollars?
Any currency will automatically be converted. It shows in US dollars on the website.
Still have questions?
Email us at
[email protected]

Remaster and re-release our first video documentary, "The Secret Life of Hawaiian Slack Key Guitar".  This video captured 7 years of sunset serenades by Hanalei Bay joined by people from all ages and walks of life, rain or shine, the dogs of Hanalei and so much more. 

1 of 5
Become a patron to
Unlock 189 exclusive posts
Connect via private message
Recent posts by Aloha Plenty
How it works
Get started in 2 minutes