Alpha Jay
is creating Videos Dissecting Stories For Creators
Select a membership level
Polar
You receive credit in all videos made within that month
You will have access to a Patron-Only content feed

Behind the scenes content
Upcoming videos of the month (or quarter)
Tutorials or walkthroughs of the process
Scrapped videos / Experimental videos
Exclusive for Patreon audio/visual content
Sun Bear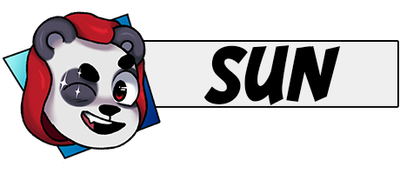 You receive credit in all videos made within that month
You will have access to a Patron-Only content feed

Behind the scenes content
Upcoming videos of the month (or quarter)
Tutorials or walkthroughs of the process
Scrapped videos / Experimental videos
Exclusive for Patreon audio/visual content

You will be a creative director for the channel

Access to polls for upcoming videos
Suggestions / Reviews go into a pool and taken at random
Direct advice will come from this tier and up
About
Who? What?
My name is AlphaJay. I'm a content creator primarily on YouTube. I've been making content for about two years now, with the purpose of being a community-driven animation review channel. I talk about cartoons of the past, present and future, to dissect their stories and help creators in an entertaining way.
Why?
I love reviews, rants, critical analysis, stream of consciousness and all things related to talking about ideas at length. As a creative person,
my passion comes from helping other creators
. I feel like the best way is through example, which is why through the reviews I do, I talk about more than just animation. I like to talk about the story, or the potential business behind what is done. Animation is both an art and science, and for creators wanting to tell their story, my mission is to get you inspired and informed by showing you good and bad examples of modern storytelling.
So many of us grew up on animation, and it's an art form
worth respecting
. However, our fight to have animation be treated like any other medium is far from over, and I want to show the world that while cartoons are tailored towards a younger audience, their message and their stories are on par with any other expression. So with every video, my hope is that you come away from it entertained and informed by the show or how I break it down.
How?
With Patreon, I will be able to fund the two things I want more than anything else: a dedicated team and a dedicated space. I run a solo operation here, for the most part. Most videos you see on my channel were written, recorded and edited by me.
My goal is to offer content that appeals to creators and animation fans, that will inform, entertain and inspire
, and to amplify this, I would need a team with me (an editor or two, another on-board personality, an artist & social media person). However, I want to provide jobs for creators, rather than a one-time gig, and have them focus on their craft, rather than their next freelance opportunity. Also, a dedicated space (office or studio) is sorely needed, as I only have a limited amount of time to create the content I want. There are also other minor things like a better PC, camera, courses and equipment of that nature.
~
Thank you for taking the time to read this. My main content will always be free, as its about our stories amplified. So if you are ready to join me on this journey, I'm ready to work to make it happen.
Monthly Exclusive Content

If we reach this goal, I can successfully fund an extra exclusive piece of content for Patrons! It'll be tailored towards the polls (most likely the second voted option, as the first would go out to the public but not always).
1 of 3
By becoming a patron, you'll instantly unlock access to 12 exclusive posts
By becoming a patron, you'll instantly unlock access to 12 exclusive posts
Recent posts by Alpha Jay