Alter3go
is creating 3d models
Select a membership level
BASIC SUPPORTER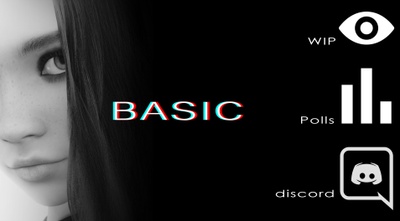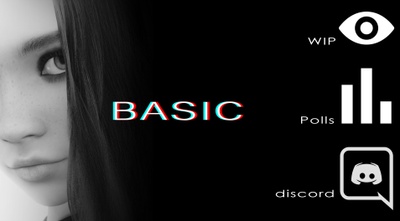 BASIC:

My sincere gratitude for your support!  here's what you get:  
Become a official patron 🤍
Access to some of my old creations
Access to Patrons only Discord
Access to WIP exclusive room
Includes Discord benefits
PREMIUM SUPPORTER
PREMIUM:
💜Access to ALL patron's exclusive contents archive💜 
updates and new characters (one or two per month)
Access to EXTRA contents in a room for sharing remixes of my works, made by me and all supporters
Access to Patrons only Discord channel
Access to WIP exclusive room
Includes Discord benefits
PREMIUM+
..Looks like you want to help me some more this month..
🖤Thank you so much. Appreciate🖤 
-All benefit as Premium-



Includes Discord benefits
About Alter3go
Creating 3d models is one of the hardest step and one thing that makes the real difference for a 3d immersive experience. Creating from scratch is what i like, assembling pieces of skins from real pictures and resources i buy or take with my camera, to create original textures, makeups and sculpt in 3d. I spend 99% of my time in this and I rarely spend my time in anything else like setting up complicated scenes or animations.
In last years I spent some free time learning 3d characters design in various softwares, nothing super professional but i was allways curious to try every software that offer character design & modeling functions, sculpting and customizations.
So here i am,I decided to open a Patreon and give away my creations.
Who knows me a little also knows that i used to share everything i do for free but.. there's a time for everything. This is a time where unfortunatly i'm not working at all,
otherelse i probably wasnt here..some friends convinced me to try patreon.. ok..
Again THANKS if you'll choose to support me!
If you need suggestion/support don't esitate to ask.
I'm probably not one of the best in what i do, there are a lot of better artist outthere but the time and effort (and passion) i dedicate in my creations and to learn something new everyday may be something you will appreciate and be part of it.
Still learning how to improve myself, everyday.. So never expect 100% perfection from me.


More info about me:
-HERE-

ATTENTION




READ BEFORE PLEDGING AND DOWNLOAD CONTENT FROM THIS PAGE
All the characters avaible to download on this page are FICTIONAL
⚠️If you are here to get
Virt-a-Mate models let me explain few things:⚠️
I just create 3d models, i don't have plans about creating explicit adult contents
All my primary creations realesed on Patreon are sfw, for DAZ 3d STUDIO, and not designed or intended for expicit adult purposes. If you see someone mentioning me in a VIRT-A-MATE context it is probably referring to specifically MODIFIED 18+ VERSIONS of my models, or my textures, that i release
NOT DIRECTLY ON THIS SFW PATREON PAGE.
Also, I cannot take any responsibility for what people do when modify/import the contents i create. It is simply outside of my ability to control.
in any cases and WITHOUT EXCEPTION I always ensure my VAM released models to fit VAM community and security standards.
DISCORD
To get additional contents or simply if you like to chat with me feel free to find me on my Discord server.
Here's a step-by-step guide on how to connect your Patreon account to Discord.
⚠️
⚠️
⚠️

DON'T redistribute my work in other platforms.

Unauthorized manipulations and republishing of my work

without my permission is FORBIDDEN.

If you use my work to create screenshots, comics or whatever,

be sure you give credits to me as the creator of the model

MY CREATIONS ARE LICENSED AND COVERED BY CREATIVE COMMONS

CC BY-NC-ND 4.0
(INFO)

🌈Enjoy
Become a patron to
Unlock 10 exclusive posts
Connect via private message
How it works
Get started in 2 minutes