Alton Wahlberg Music
is creating Music Videos, Promotion and support for up-and-coming musicians.
Select a membership level
Serious about supporting talent!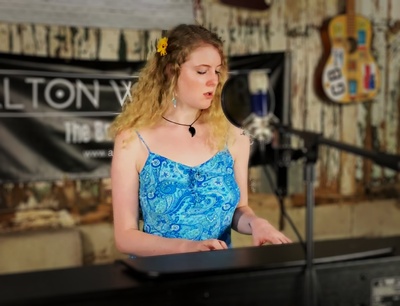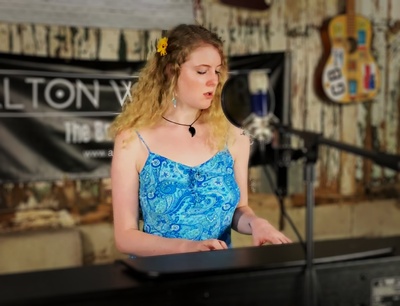 For those who truly want to support young artists and be a part of their musical journey!
The AWM Hardcore!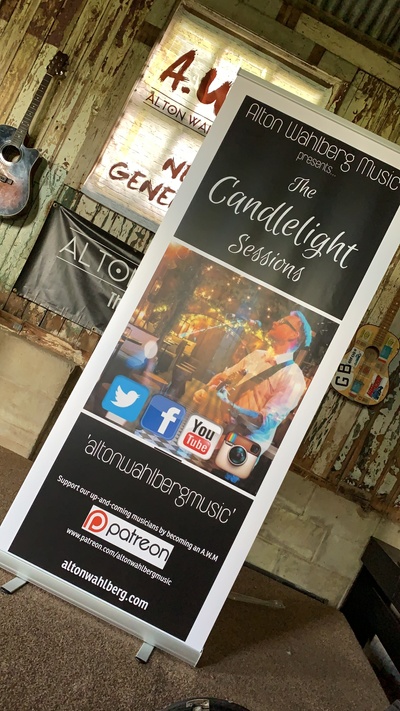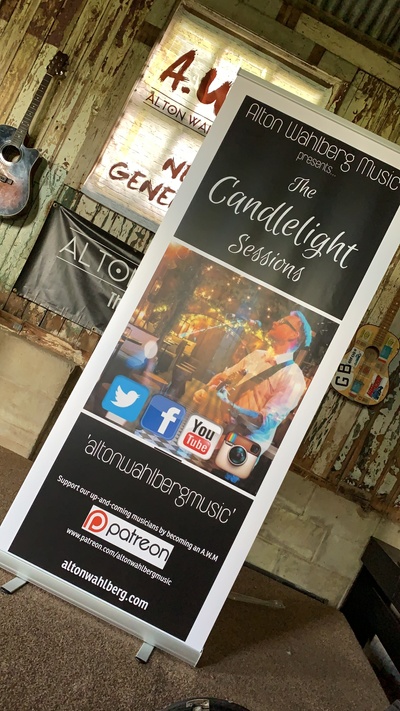 For businesses, companies or individuals who share the passion for supporting youngsters!
About Alton Wahlberg Music
Greetings music lover!
You may well be asking - what is this Patreon page all about? Quite simply, it's a community of music lovers who want to help sustain my ability to unleash my creative work - liberated from commercial interests by paying me a set amount every time I create inspired content.
This little video link 
HERE
will explain in more detail, basically, you give patreon your card or PayPal details and at the end of every month you are charged £1 (or more if you choose!) to support my musical journey.
This money not only goes towards helping me pursue my own musical dreams, it also allows me to work with young up-and-coming musicians to help support, develop and mentor them without ever charging them a penny! The VIDEO ABOVE  gives you an idea of the type of work I do to help promote these youngsters and showcase their talents to my loyal army of music loving followers...
Its common knowledge that the music industry has changed. People don't pay for music anymore. Why should you when you can stream anything you want for free? For all the hours of work that go into producing this kind of material - NONE of it is commercially viable. Despite what people think, it is IMPOSSIBLE to make any profit from the likes of YouTube, Spotify etc. when you only pick up a few hundred views or streams - unless you are a HUGE mainstream artist selling your soul to corporate advertisers, and that's just not me!
So who am I? My music career started more than 12 years ago as I busked my way across the country. As I developed as a songwriter I independently produced 4 EPs, one of which spent a whole day at Number 1 in the iTunes singer-songwriter charts. I went on to sign a one-album deal with GingerDog records which was released in May 2019.
As my own career grew, so did my army of loyal Facebook followers. Let's be clear, it's not MASSIVE, but I pride myself on the loyalty and support I receive from my followers. It wasn't always so however. When I started out with just a tiny handful of supporters I reached out to a TON of musicians who were one step ahead of me and asked them for help. I never received as much as reply back from any of them. I know first hand how much I would of appreciated some help at that point, and now 10 years on as I find myself in position to help other musicians, I want to buck the trend and be the one to help. So my AWMTV project was born. I support young musicians by helping them record live music videos, host live showcase events and be the port of call to any of them who want some advice or guidance - and the best part..... I never charge them a penny! To see some of the work I have produced for these youngsters click 
HERE
and check out the AWMTV playlist on my YouTube page.
This is why Patreon is such a valuable tool. The work that goes in to my AWMTV project as well as my own music joinery is ENORMOUS! Hours and hours of writing, recording, producing, editing, promoting and performing. Not to mention the personal financial investment in equipment, venue hire, promotional material etc etc to make this happen!
I treasure my followers, I am under no illusion that without you guys, I couldn't do this. Whether you choose to donate £1 or £1000 a month, every single one of you play a vital part in this musical journey and I'm truly thankful for your support!
In return for your investment, I'll continue to produce exclusive music content, original songs, collaboration videos, cover songs, behind the scenes footage, constant updates on my own journey as well as those who feature on my AWM program. You'll also get regular updates on live showcase events so you can come and support these events if we are ever in your area!
A quick glimpse of my social media accounts will reassure you that I reply personally to every single person. No automated response, no secretary, just me.... why? Because I care and I appreciate everyone who invests time in following my career.
Thank you for taking the time to invest in my Patreon page, it truly means the world to me!
Much love,
Alton
(For more info on me and my work check out 
My Website 
)
The first hurdle to allow me to make weekly AWMTV episodes all year round!
1 of 1
Recent posts by Alton Wahlberg Music
How it works
Get started in 2 minutes