AlwaysAnimeKid
is creating Art - Pokémon, Manga,...
By becoming a patron of AlwaysAnimeKid you'll be an active participant in their creative process.
Select a membership level
Pikachu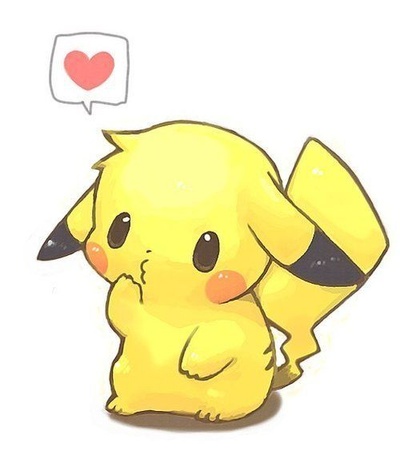 You're a good person. Seriously. I wish you all the luck in the world. As a thank you, you get my heart 🖤
Oh, and you get a montly shoutout on my Instagram page ;)
Eevee
You get pictures from the process of my drawings (up to 15 pictures per drawing!) Additionaly, detailed close ups.
This includes all drawings I'm doing this month, not just one.
Torchic
All previous rewards.

''Thank you'' photocards printed with my own drawings on the front. The best? You can choose the cover! (Up to 5 cards a year. You can choose if you want to have 5 right away or time between each card)

Request the next pokémon or manga character of my next drawing. So yes! You have a great influence!

About
First of all: I'm sorry if you read my stuff and there are mistakes: I'm an 21 years old artist from Germany and English isn't my first language, but I assume I`m doing pretty well ;)

But hey there! My name is Stefanie. At the moment I go to university to become a teacher for highschoolers. Someone has to teach the kids good behavior and good music taste, don't you think? To pay for university I have 2 mini jobs. But to be honest... I wanna be an artist. To be more specific, I wanna work as a teacher in a part time job and the rest of the day I just wanna draw and do creative stuff.


Soo....What is Patreon for and why the heck will you benefit from it?
Patreon is a website that allows me to offer more than just my finished drawings (like on Instagram, it would get messy with too much content) but a lot more!
It's the perfect platform cause we all can benefit.
You can get a lot of individual requests, pictures of my drawing processes, tutorials of how i'm doing stuff or whatever you desire to. And in turn you allow me to keep upgrading my equipment, pay rent and just keep following my dream!

Wheen I reach $150 per month, I'm able to quit one of my two mini jobs and can put this free time into my drawings! Wouldn't that be wonderful? So many more drawings for both of us and time to keep developing my drawing skills! I know I'm not that good yet, but I still wanna follow this dream. I think thats important.
1 of 1
By becoming a patron, you'll instantly unlock access to 8 exclusive posts
By becoming a patron, you'll instantly unlock access to 8 exclusive posts
Recent posts by AlwaysAnimeKid