Alyssa Faden
is creating Fantasy Cartography: Cities, Towns, Haunted Manors, and More
Select a membership level
Centurion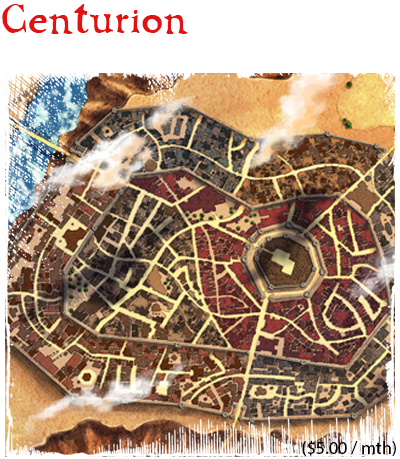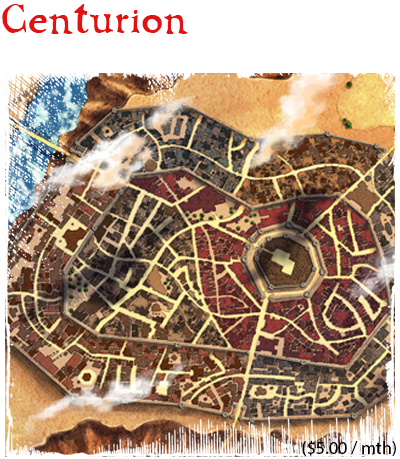 A high-resolution PNG file of one of Alyssa's recent B&W maps in her signature highly-detailed style. For some art practice, try coloring it! (Not for Commercial use) (Once per month)
A PDF containing Hints, Tips, and Training as Alyssa discusses visual examples of her work and how she goes about making her maps. (Once per month)
An exclusive Patreon only Live Stream on Zoom with Alyssa! (Once per month)
An invite to the exclusive Alyssa Faden Discord Community, where you can interact with Alyssa and other fans.
Includes Discord benefits
Praefectus Castrorum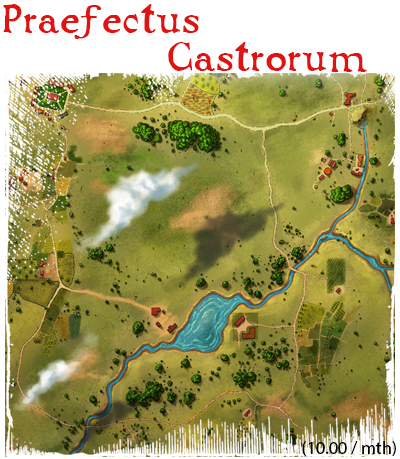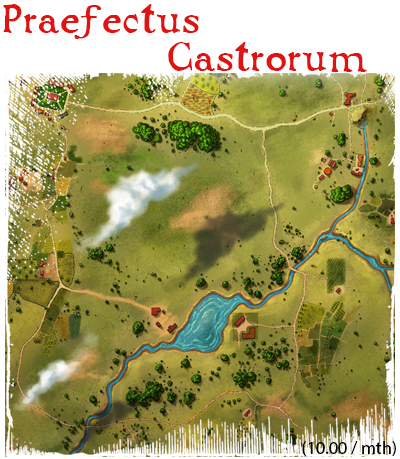 The high-resolution PNG map in the Centurion tier, except in both B&W and in color. (Once a month)
A wallpaper version of an Alyssa Legacy Map. (Once per month)
Exclusive preview access to upcoming work. (Once a month)
Alyssa will also release a Test Renders or Brush Pack, Sketch, PSD, or Lineart File for your use. (Once a month)
A physical 14x18 Canvas Print from Noble Dwarf once every quarter. (Once every 3 months, shipping fees may apply)
Once a month, I invite you and other Patreons to submit ideas for the Process Video described in the Praefectus Castrorum tier. This video will be uploaded to YouTube, and could be anything from specific objects, to lighting, or any other cartography process. I'll be drawing a suggestion out of a hat, and then doing a video based on that suggestion in order to teach you the process I personally use in my maps.
Your name included in a "Thank You" credit on Twitch and YouTube videos. (Weekly)
Everything in the previous tier.
Includes Discord benefits
Magna Caritas


This is our charity tier. We rotate charities on a monthly basis to spread the money around to help those in need. This tier is an exact copy of our $10 tier Praefectus Castrorum, except $5 dollars goes straight to the charity of the month.
This month's charity is: Prevent Child Abuse America
All charities vetted by https://www.charitywatch.org/
Everything in the Previous tiers.
Includes Discord benefits
About Alyssa Faden
Hi, I'm Alyssa Faden: professional fantasy map cartographer. My passion (and the thing I am best known for) are my incredibly detailed, insane, hand-drawn maps: be they cities and towns, nautical ship deck plans, or the sprawling Tegel Manor drawn at 14'x12': my hallmark is and will always be: incredible detail and personality.
Maps should tell a story, and I weave into my creations little vignettes and scenes that cause the viewer to see new details and stories, weeks, months, and years later. A balcony overlooking a market square, crates drawn on the piers, a hidden shack on a forest trail: a map is more than just lines drawn on paper; it should show the life of the occupants, a plausible growth over the years, sow the seeds of adventure, and cause you - the onlooker - to take a breath and ponder: "oh, what's going on here?"
And that is what I create: fantasy maps that spellbind anyone looking at them.
I have been a professional cartographer and GenCon panelist since 2012. My clientele includes Monte Cook Games, Kobold Press, Profantasy Software, Gygax Magazine, Golden Goblin Press, and Frog God Games.
My style is unique and self-taught, with influences from the lovely ink work of such greats as Jeff Laubenstein and Jeff Easley.
I am a long time Blue/Red box gamer with a passion for tabletop gaming and game mastering, and these decades of imagination and storytelling come through in my artwork.
This is where I share me, my work, my process, and behind the scenes chat with YOU: my patrons.


I want you to have access to me as I work, to ask about special projects or something you need for your home-brew games, and to be able to share in the spoils. I draw almost daily. I typically have three projects going on at all times: 1-2 commission-based projects for the RPG industry, and Patron-inspired pet-projects just for YOU.
The Patron-inspired projects come from suggestions and conversations from the Patrons themselves. You tell me what to draw, and we create it together. Join me on Twitch and have direct input into the details and features. Then when the map is complete, you get a hi-res digital copy (and the top end pledge levels even gets publishing rights to it!)
Secondly, you will get first hand, exclusive involvement and information for all of the other projects I work on: behind-the-scenes deep dives into my approach, techniques, and industry-stories behind maps such as Sea King's Malice and the famous 14'x12' Tegel Manor.
All of this, PLUS Mapping Guides, How-tos, and Patron-Only video seminars. AND every month I send all patrons 1 maps from my "Alyssa: Legacy" collection: some of my creations from years gone by. You'll get to hear the back story, my design process behind each, and my favorite parts of each map and what stories I think lie within.
You know, I read some articles when I got to this section, referenced what some other Patreons were saying, and decided to explain this in my own words.
Patreon is, in a nutshell, a way for fans of someone's work to support that artist; to say "hey, this is cool stuff, thanks, I want to be a part of it" and to choose a supporting level they are comfortable with. In exchange you get access to the artist, the behind-the-scenes outtakes, conversations, and details, and gain exclusive benefits.
One of the wonderful things about sharing my map-making through Patreon, is that I get to hang out and chat with wonderful people at the same time that I am drawing. It's like having friends over, having a drink, and chilling as Alyssa draws. You get to ask questions, get involved, make suggestions, pick up some tips and tricks along the way, and walk away with a copy of the final map.
I stream live as I map, but Patreon itself is where you can show your appreciation and support through a self-chosen monthly subscription level and gain exclusive benefits not available anywhere else.
You choose how much you want to support me at: It can be a buck or two a month, or you might decide that you want to join at a certain tier to gain some additional rewards.
I've never really shared the true Alyssa Faden outside of a convention, and this is the channel where you can change that. Subscribe at a level of your choosing, come hang out; I draw, share maps, tips, techniques, guides, and videos.
Join now, because we're shaping Patron benefits right now, and I'd love to hear your thoughts on what you would like to get out of this!
Discord Boosting, for all the bells and whistles for my amazing Patreons. This one is a nice quality of life feature to get us access to more emoji slots, better sound quality, a banner, and so on, for our Patreon Exclusive Discord community.

3 of 15
Become a patron to
Unlock 59 exclusive posts
Connect via private message
Recent posts by Alyssa Faden
How it works
Get started in 2 minutes