Asia Murphy
is creating ecological fantasy, distilled science, & wildlife photography
Select a membership level
Ring-tailed Vontsira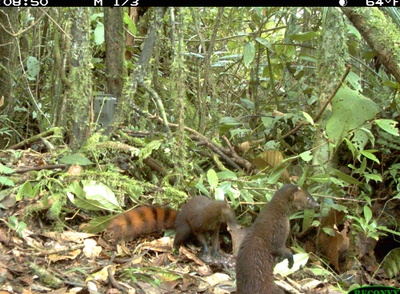 Ring-tailed vontsiras are common and big Madonna fans. I'm hoping that'll translate to my patrons. If 20% of my followers chose this reward tier (maybe while listening to Vogue?), I'd be sitting quite pretty.

What you get:

1 surprise high-res wildlife photo emailed to you when you pledge and then every year that you are a patron!
Early access to public content (e.g., a Makira Lessons post)
Sneak peeks on what I'm working on
Broad-striped Vontsira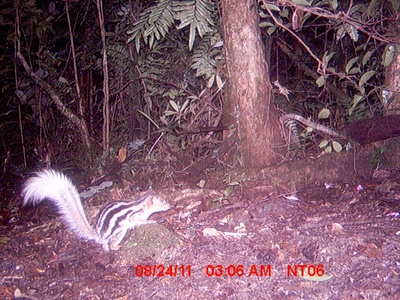 Broad-striped vontsiras, less common than ring-tailed vontsiras, like to stalk scientists on night-time lemur surveys. It would be more disturbing if they were bigger than a well-fed gray squirrel.

What you get:

The ring-tailed vontsira rewards PLUS
One ADDITIONAL surprise high-res wildlife photo emailed to you when you pledge and then every year that you are a patron!
About
Although my 
#whoseatingbambi
graduate work is time-consuming, I'm constantly sharing things with others. I skype with kids, give talks at bars, and inform using tweets, pictures, videos, and fiction. 
Do you know what a fitoaty is? Find out! 
Wonder how colonialism and conservation are connected? Read on!
Did you know fosa are an actual animal and not just an animated villain? It's true!
With your support, I'll be able to share more wildlife wonder with you! With your help, I'll be able to:
continue posting awesome fieldwork wildlife pics taken with a well-kept photography kit
continue sharing interesting science tidbits in understandable ways
continue sharing cool new Madagascar research with Makira Lessons (and begin sharing equally cool PA-based science once I get #whoseatingbambi results)
But I don't just intend to take you inside forests that exist here on earth
. One of my projects for 2019 is to finish a 
final reader-ready draft of a novel
that I've been kicking around in my head for a decade, one that takes ecological science and looks at it through a fantasy lens. It asks: 
What if magic was a rapidly-acting mutagen?
What would happen if people purchased immortality at the price of entering into a symbiotic relationship with a sentient fungus?
Also, feathered reptilian beasts of burden.

Thank you so much for considering supporting my endeavors to share the science, wonder, and mystery that remains in this world (and others) with everyone!
$162.33 of $1,000
per month
(ノ◕ヮ◕)ノ*:゚✧
Patrons will get a free print of their choosing mailed to them.

1 of 1
By becoming a patron, you'll instantly unlock access to 81 exclusive posts
By becoming a patron, you'll instantly unlock access to 81 exclusive posts
Recent posts by Asia Murphy