Amanda McGregor
is creating from the subconscious; art, writing, psychic
Select a membership level
Poetry for the soul
This tier enables exclusive access to see a poem a month that I write to share my experience of life and living. More poems can be found at Seeds of Light by Amanda McGregor on Amazon.
Photographic mystery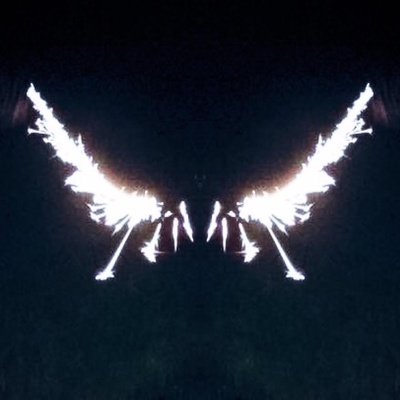 This will give exclusive access to my favourite digital online photograph taken and created every month.
30 mins Check in Consultation
This is enables a 30 mins one to one session of creative development.
About
Amanda McGregor has been painting with an artist's awareness since she was a child, she paints abstractly with nature, spirituality and philosophy. Amanda has a degree in art from Winchester Art School and has an MA in Curating from Goldsmiths University of Art, London, she is also professional in working with consciousness, psychic awareness and development. Her website is www.belovedlight.com/art
Artist
My art work looks at the connection of nature, beauty and spirituality from a developed state of awareness, it gives an enlightening approach to nature and human understanding into the experience of universal consciousness, illumination and the power of using consciousness in strength, beauty and light living. 
The art work holds a person in a meditative state in which they can open their souls to the universal understanding of peace, nature, experience. Working with philosophy in the techniques I use in photography and painting allows a magical understanding in, which expands through the work, I help people through insight, development and awareness. 
About Me
I have worked hard at creating foundations in an abstract area of interest, having gone to the College of Psychic Studies, with Diplomas in Hypnotherapy and I have professional accreditation in Creative Development, I have a Ba(Hons) in Visual Art and Textile Art and an M.A. in Creative Curating from Goldsmiths, University of London.  These qualifications enable me to be free spirited in a responsible way; with the creative experience and expression of the heart, subconscious and that which absorbs or inspires us in reflection; the sublime, the mysteries that hold us in a constant state of inner calm or peace.
For me working with the elements that hold peace; like nature, energy, channelling, understanding human nature enables my art to serve in its presence, in reflection, in bringing peace and in recommending a deep connection to oneself, nature and one's soul.
My Struggles
I had a challenging time in my twenties following a back packing trip to India in which I picked up  salmonella poisoning, this developed in to a very serious illness of M.E., which I had very badly for two years, I experienced temporary paralysis. During that time I had a profound spiritual awakening through my struggle to fight the illness, I was very isolated with very limited energy. In an effort to recover I asked my mind to take a step back, to let my spirit take on a governing position in my body, this opened my up spiritually and I had an awakening which informed a foundation of experience and living. There seemed to be a long list of unfortunate events which took place in my twenties. A year later after the illness, I had a car accident when a lorry pushed me from the middle lane in to the fast lane of a busy motorway, the accident could have been far worst, however I used the energy of the car that hit me from behind to swerve and survive it. The accident was not my fault yet the legal case for this took over four years to complete and was ruining due to many misunderstandings and areas of misconduct. All these combined, very challenging events put me on a path of spiritual experience and growth, in which I wanted to work from the heart, in service and in helping people.
I wanted to work with love, life and a real sense of understanding with peoples lives, for me art was about life and the experience of living. I worked as a creative, therapist and psychic finding my psychic readings were really sought after, over a five year period, I ended up becoming one of the best psychics in London, working beside Neal's Yard in Covent Garden seeing over 4,000 people, going beyond any doubt in proving my authenticity. I still perform as a psychic seeing this as part of my art.
However, in time, I needed to have quality time to paint again. I left London and took time in Italy and became independent building from my connections and my experience of soul. I spent time finding and creating space in my life in Italy for art by giving up the running of my home. After a few years of living at a friends house in Italy in which we developed art events and projects. I found a home back in England on a very low rent, with a studio in the countryside and amongst woods and wildlife. I am now looking for financial help in getting the 'show on the road'.
At this time I am needing to encourage resources financially to live, with exhibiting and marketing. I have an art studio and therapy room at my home, a very strong body of art work. Twenty years on from art school without feeling the vulnerabilities of my twenties, I feel its time to emerge. I have professional insight and awareness with heaps of experience that I offer to Patrons, this can be experienced in monthly retainers for business development, personal development or in one off sessions, I also help with the development of creative expression and teach art. My skills work best for creatives and entrepreneurs or those seeking intuitive guidance and insight.  My costs are straightforward but I need to earn over £2000 a month to cover living costs, bills and rent.
I would like financial help to work more with painting, exhibiting and writing. I have self published books on
www.amazon.co.uk
/com - A Life of Bliss about Creativity and Intuition and anthology of poetry - Seeds of Light. 
Donations
are also welcome...
Thank you for your support!
Become a patron to
Connect via private message
Recent posts by Amanda McGregor