Amanda Koopa
is creating Entertainment
Select a membership level
Goomba
You're officially my Goomba, and i love you for that because you're here and that's all that matters. You will receive one very thankful virtual hug, and a fan sign! 
You'll have access to my patron-only feed!
MechaKoopa
Hey MechaKoopa, I'm about to wind you up :) 
This Tier is for my dear supporters who wish for nothing in return except a continuance of my online life. I love you!
You get to say.. "Oh that? Yeah i pretty much made that happen. I'm her Patron."
..and I'll be over here like... Awe hell yeah.
+ All previous rewards. 
Koopa Troopa
Limited (100 remaining)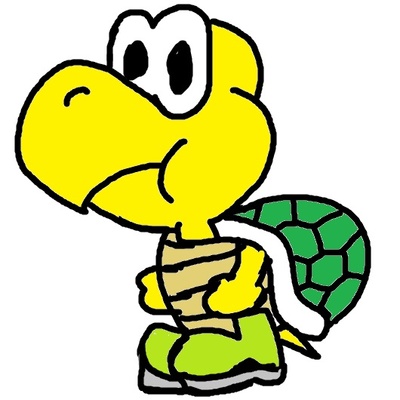 Welcome to the Koopa Troop!
Your loyalty will not go unnoticed. Thank you for joining the ranks!
As a wonderfully Loyal Koopa Troopa, you are DIRECTLY responsible for when I have a hard time deciding. You'll have access to polls and Suggestion Questions when my overactive imagination is burning wildly out of control.
+All previous rewards.
About
WELCOME FRIENDS!
Welcome to the Amanda Koopa Patreon, where you may choose to become a patron to the entertainment that I so much love to create.
You know I love it because you see it; You see it FREE on other platforms such as Instagram and YouTube every week.. every day!
This is a way for you to show monetary apprecation IF you are able and willing.

I APPRECIATE YOU ALREADY; but this gives you little patreon perks.

I want to post MORE MORE MORE for those who want to see it.

I want to post UNCENSORED content for those who want to see it.

I want to post BEHIND THE SCENES footage for those who want to see it.


You being here makes it easier for me to continue feeding my need to Create!

Join my on my Quest to Free the Female Nipple;
Because art SUCKS when it's CENSORED.


With all that being said..

JOIN THE KOOPA TROOP

NOTE: Addresses are not required for any tier. If you DO wish to receive physical rewards that may be outlined in each tier, you may private message your address to me. DO NOT forget to update your address with me if you plan to move!
Thank you so much for being a part of my creative journey.
I hope throughout our time together that friends will be made, tears will be shed, and laughter will be uproarious.

The artist in me craves feedback, whether positive OR negative! Never be afraid to tell me exactly what you think of my content, I would love to know. If something sounds /looks /feels off, let me know! I appreciate all constructive criticism. Thank you for your honesty and loyalty.
¯\_(ツ)_/¯ - Amanda Koopa
The Koopa Troop deserves a PRINT STORE. At 100 Patrons i could open one and add tons of prints each week. As a Member of the Koopa Troop, you would receive credits each month based on which Troop member you are! King Koopas would receive enough  credits to purchase 5 free photos of their choice per month! You get the prints you want, streamlined! I NEED THIS.

1 of 1
By becoming a patron, you'll instantly unlock access to 286 exclusive posts
By becoming a patron, you'll instantly unlock access to 286 exclusive posts
Recent posts by Amanda Koopa