pam
is creating monthly challengers + creative resources for memory-keepers ✦
Select a membership level
☀︎ sticky notes ☀︎
✦ access to patreon-only posts + poll participation. Every now and then, I ask for input on video ideas, product ideas, and decisions on my creative projects. As a patron, you can contribute to the process by voting on the polls ✨

✦ chance to win the monthly Memory-keeping Challenge reward! I will pick one random winner each month from all the patrons in this tier to receive the monthly Memory-keeping Challenge Reward. 

🔒UNLOCK AT 10 PATRONS Monthly catch-up podcast 🎙 where I share life + business updates, what I'm working on, and whatever is occupying my headspace at the moment 💭

☀︎ the challenger ☀︎
Limited (19 of 20 remaining)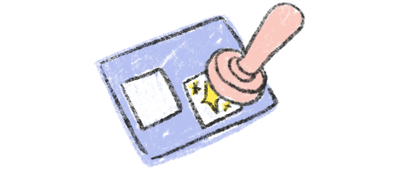 ~ the monthly challenge will start in october ~

✦ ALL PERKS FROM PREVIOUS TIER PLUS ::

✦ join memory-keeping challenges and win prizes! You can win exclusive themed physical prizes like postcards, sticker sheets, etc. (designed me me!) by completing memory-keeping prompts within the challenge!

✦ you will receive a physical Welcome Gift which includes a self-inking stamp! (first month only). You can use this stamp to mark the prompts that you've completed in the monthly challenge.

✦ monthly printables + digital stickers that you can print out to use in your challenge entries (or anywhere!). You can also use this in your digital journals / planners.

✦ monthly patreon-only video and/or livestream. The topic of the video will be related to the current theme and every now and then, I will be asking for your requests via polls.

✦ tour of my memory-keeping journal where I will do the challenge prompts in so you can get inspiration for your own entries :)

About

Hi friend! I'm Pam 😊
I'm an artist + shop owner + CEO (and only employee lol) of my creative business
Amateur Creatives
. I write articles and newsletters on creativity, memory-keeping and intentional living on my
website
. I make and sell fun little paper products like stickers on my
shop
. I also upload behind-the-scenes studio vlogs of my creative journey on my
Youtube channel
.
My mission is to encourage people like you to have fun experimenting with art through different methods such as journaling, painting, and sketching.
I want to help you to learn to navigate the busyness of everyday life in a way that merges your love for art and creativity with documenting your experiences so you can get better at finding and creating more joy in your daily life ✨
Join me for a monthly memory-keeping challenge!
Every month, I will be unveiling a set of intentional memory-keeping prompts under one theme and for every Thursday of the month, I will be sharing my own take on the prompts, a handful of tried-and-crafted tips for you to try, and YOUR entries in this newsletter.
Together, we can inspire each other to document our stories of joy, of life, through intentional memory-keeping
☀️
That's the one-half of the Moment Maker Challenge. The other half is the exclusive resources and perks that I will be preparing each month:
🎞 Exclusive memory-keeping video (and/or recorded livestream). Think of: Journal With Me videos where I show you I use a prompt in my own journal from start to finish. Or maybe an art tutorial video where I teach you to to incorporate collage or painting in your memory-keeping. I will also be taking requests from the community on which videos you want to see!
🌻 Downloadable printables + digital stickers. You can print them on sticker paper and create your own stickers, use them as collage materials or even as digital stickers if you do your memory-keeping digitally.
📔 Exclusive photos/scans of my own journal. I will use the challenge prompts as well and take photos of all the layouts I make for the month (most will not be shared elsewhere). Think of it as flipping through my personal journal and getting inspiration for your own!
🏆PHYSICAL mailed-to-you prizes made by me! You will get a physical prize (created by me) for completing a certain number of memory-keeping prompts for each challenge. Think of it as the "gold star" that your teacher would give you for doing a great job and completing the challenge! ⭐️
All of these exclusive perks will only be available to my Patreon members in the Challenger Tier ($15).
Btw! The best time to join is during the first week of the month since Patreon will charge you upfront upon joining and then every 1st of the month after that.
Thanks for reading!
You can learn more about me and my art on my website, AmateurCreatives.com
The first 10! I'm grateful and amazed by your support! Once we reach this goal, I will create a monthly podcast (art behind the scenes, life updates, etc.) accessible to all patrons!
1 of 1
By becoming a patron, you'll instantly unlock access to 23 exclusive posts
By becoming a patron, you'll instantly unlock access to 23 exclusive posts
How it works
Get started in 2 minutes