The Amelia Project
is creating an Audio Drama Podcast
Select a membership level
"You've reached The Amelia Project."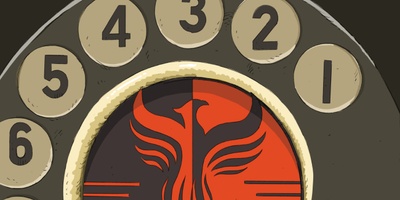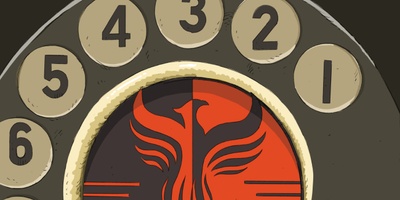 Ad free versions of all episodes! 
Our love and gratitude and the knowledge that you are helping us make more episode of the show!
"There's always time for a story."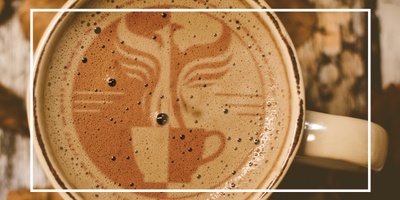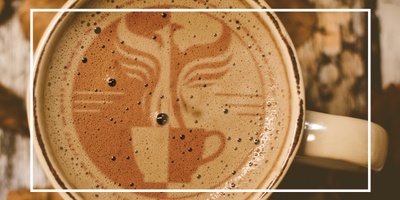 COCOA CORNER join us for a bi-monthly video livestream to chat all things Amelia! You can also watch all past sessions on replay.
INSTANT ACCESS TO BONUS MATERIAL FOR PAST SEASONS including an exclusive Lockdown Tape, 8 minisodes for Season 2, 11 written case files for Season 1 & more!
NEW BONUS MATERIAL FOR SEASON 3 including 3 full length extra episodes & more!
"Boredom is the root of all evil."
All previous perks plus...
A UNIQUE PERSONALISED DIGITAL CASE FILE which we will fill in with any information you provide! (see image above)
We will add you to THE PATRON HALL OF FAME, coming soon to our website!
A shoutout on social media! We will post your case file on our twitter account with a personal message (if you wish to stay anonymous that's also fine)
Video of PodUK 2020 Live Show and future live shows and events!
About The Amelia Project
Welcome to our Patreon page! This is where you can support the show and become part of our community. The continuation of the show depends on the support of listeners and every pledge makes us so happy!
What is The Amelia Project?
In a nutshell: We're a show about an agency that fakes its clients' deaths and allows them to reappear with a new identity (all whilst drinking finest Parisian cocoa).
Who is behind the show?
The creative team: Philip (aka "Pip") Thorne (writer and co-creator), Oystein Brager (writer and co-creator), Alan Burgon (The Interviewer), Julia C Thorne (Alvina), Julia Morizawa, Fredrik Baden (composer/sound designer) and Anders Pedersen (graphic designer). In addition to this, we work with lots of fabulous guest actors! Most of us have a background in theatre, and we're united by a passion for cocoa and maltesers.
Where do you come from?
That's a difficult one! We're currently spread across France, Norway, Austria, the UK and the USA, and to make things even trickier, most of us don't actually come from the countries in which we currently reside! So far, we've recorded the show in England, Scotland, Austria and Norway. We're considering the Bahamas next. We're told they have better weather than in Norway. The question is, do they have cocoa?
Why Patreon?
We LOVE making The Amelia Project. But just like cocoa from Les Deux Magots, making this podcast isn't cheap. We have to rent studios, pay our guest actors, cover hosting fees etc. We really want to keep going but in order to do so, we need to make it sustainable. Which is where you come in!
What can I do?
If you enjoy the show, we would be honoured if you would consider supporting us with a per episode donation. You can support us with as much, or as little you want. Every donation counts, and even by pledging just a few dollars per episode, we will love you, and you will be making a huge difference and contributing to the survival of this show! 
Do I get something extra as a patron?
Absofrigginlutely!!! Check out the various tiers!!!
How does it work?
It's dead simple. Just choose the amount you want to pledge and your donation will be processed whenever we release a new full episode. We release a maximum of two episodes a month. Between seasons, when don't release episodes, you won't be charged. If you want to end your subscription at any point, you can do so with the click of a button!
Still there?
Thank you for reading! We hope you will consider supporting us! Please know that by becoming a patron you will be making seven people in Norway, France, England, Austria and the US extremely happy! We love our patrons! You're the reason we can keep doing this!
Congratulations. You've reached The Amelia Project. A new life awaits.
(insert sound of champagne cork popping here!)
Become a patron to
Unlock 165 exclusive posts
Connect via private message
Recent posts by The Amelia Project
How it works
Get started in 2 minutes