The Mindful Monkey Podcast
is creating biweekly episodes
Select a membership level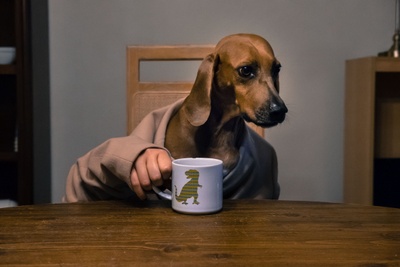 Every dollar counts
For any level of support above one dollar, 2 things happen. 
1) I will personally make sure my very photogenic dog, Esra, specifically knows that you donated: Help cheer her up out of the her Monday blues.  
2) You will get access to my monthly link-list that features a few of the random things that I read, saw, or listened to over the past month that served as inspiration for episodes of the show. Some of the stuff is related to medicine, some of its just insightful things about life, some of it is random, some of it is interesting ;)
If you like the topics of the show (such as science, clinical mental health, medicine, psychology, moral philosophy, technology, living a meaningful life, etc.), you'll probably like this link-list a lot. Fair warning - it's unfiltered.
Become a fellow mindful monkey
This is the highest level of support. In addition to receiving the monthly link-list of the lower tier, Patron's of this tier have the right to officially consider themselves mindful monkeys. You can include it on your business cards and email endings without guilt. You can even add the MM suffix to your signatures. 
Beyond all that, you'll have my undying gratitude and a non-legally binding inclusion in my will. 
About The Mindful Monkey Podcast
Welcome to the Mindful Monkey Podcast – I'm your host Douglas. We're here to explore a whole bunch of stuff ranging from science, clinical mental health, and medicine, to psychology, moral philosophy, and living a more contemplative life. Part a mindful investigation of the nature of the universe around us and in our heads, and part me monkeying around. I promise if you squint hard enough, there's something here worth listening to. Listen to it hear, or more conviently on the podcast app of your choice (Apple Podcast, Sticher, Spotify, etc.)


$5
– reached!
per episode
Hosting audio, having a domain name to pull my RSS feed from, etc. is not free. The first thing your support will go toward is making sure the lights stay on.  

1 of 1
Recent posts by The Mindful Monkey Podcast