Amoral Crackpot
is creating original comedy, genre fiction, and more!
Select a membership level
Support the Madness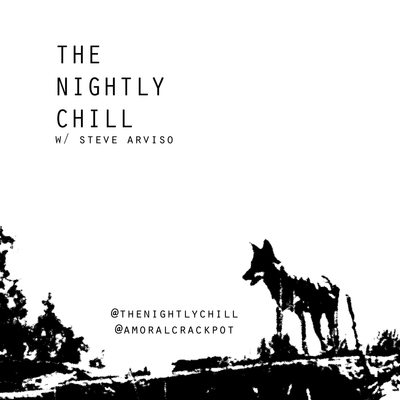 Support my various nonsense by donating whatever you can, starting as low as $1.00 a month!
About
This is
Steve Arviso
, Southern California native, writer, entertainer, and local loony. He watches too many movies. His wife, graphic designer and photographer,
Adena Arviso
, does indeed allow him (encourages him, really) to leave the house dressed like that.
Support original genre fiction, audio dramas, and other assorted madness for as little as $1 a month!
LOVE & SUPPORTFIGHT THE DAWN!

The Nightly Chill
is a presentation of original tales of the weird and strange! Flash fiction and microfiction from writer, publisher, and, on occasion, part-time lover, Steve Arviso. Read it on Twitter, Instagram, Reddit, and Wattpad.
PULPBUSTERS
PulpBusters
is a presentation of original tales of bone-chilling horror, nerve-wracking suspense, and twisted tragedy. Published for free, page-by-page, on
Twitter
, and collected on
Reddit
and
Wattpad
.
Purchase the latest ebook to read complete stories immediately.
Recent posts by Amoral Crackpot