AMULETS
is creating music, art, and tape loop based experiments.
Select a membership level
PINCH ROLLERS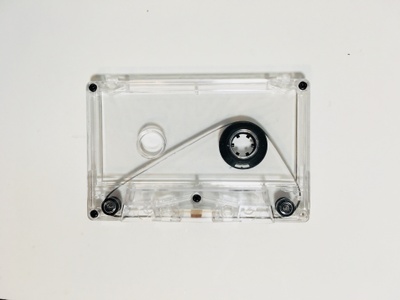 Thank you for supporting me in my weirdo tape loop journey! Appreciate all the listens, views, and comments!
- access to this exclusive patreon feed
REEL MUSIC FANS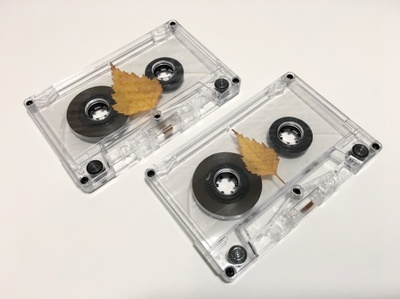 If you like the sounds you hear and want to keep supporting them this one is for you. 
- access to this exclusive patreon feed
- downloads of all my previous releases
- bandcamp download codes of any new music I release
- audio downloads from my youtube videos
Alternatively if you like bandcamp you can subscribe to that for the same monthly price-
http://amulets.bandcamp.com/subscribe
TAPE LOOPERS DELIGHT
For all the music makers and creators. A place to learn the basics of tape looping, gear recommendations, technical questions, links and resources, and general nerding out. Also if you like the sounds you hear on my instagram, mini sample packs will be made available.


All benefits of the previous tier plus:


- sample/sound packs from my studio and instagram videos
- technical questions and posts about gear and tape looping
- resources for getting started with tape loops




About
Hey!
My name is Randall and I make ambient/experimental music and art using 4 track tape recorders, handmade tape loops, guitar looping, pedals, and random broken tape players. 
Although I didn't invent the tape loop, I have spent a lot of time thinking about them, experimenting with them, teaching people 
how to make them
, and overall just pushing the boundaries of what I can make with them as an expression of my art and music. I have performed and toured across the country, had multiple sound art tape loop installations, and have inspired many to get into cassettes as a form of creative expression. I'm a basically a weirdo tape wizard on the internet.
But wait why Patreon?
Very recently I have taken the leap into full time musician/artist life! It's definitely a little scary, but I'm currently trying to make it all work and this is where Patreon comes into play. Your support through this platform directly helps me keep the lights on and keep making art, music, and videos. Any monthly contribution you can do is greatly appreciated and actually helps me not being a starving artist. In return for your support, I hope to use this Patreon page to answer questions, build community, and continue to inspire others to use cassettes in their own creative pursuits. If you follow me on the internet and like the music, art, or videos I have produced, please consider contributing to my Patreon - every little bit helps.
$1,000
-
reached!
per month
Give away a 4 track tape recorder!
1 of 1
By becoming a patron, you'll instantly unlock access to 147 exclusive posts
By becoming a patron, you'll instantly unlock access to 147 exclusive posts