Cheveyo - Spirit Warrior
is creating Photos & videos
Select a membership level
Instagram Posts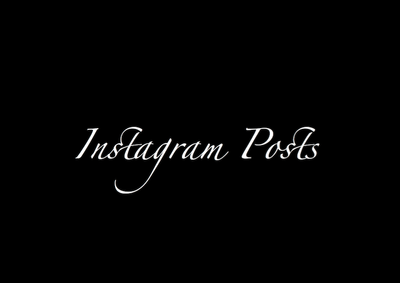 ( it wouldn't let me do this tier for free ) This tier is for the people who might not be able to commit to a larger monthly payment but love to follow my work on instagram. More and more my instagram art accounts are under attack. I've lost my two bigger accounts and am left to start over on that plateform with a smaller following and exposure and STILL am constantly being bullied and harrassed. When I lost my main account I lost 10,000.00 supporters. This tier enables you to see my posts that I make on instagram without them being removed or hidden. If I should loose yet again, another instagram account, you won't have lost me. 
Free The Nipple

IM SO EXCITED!! To have this as an option! I currently run 2 instagram accounts. @sedazlingerie ( my boutique ) and @amy.brandstetter ... Both of which have tons of beautiful imagery.. Self portraits as well as imagery from professional productions I've done. BUT... Censored like a mother.. 
View all of my content that is ONLY ON THIS SITE UNCENSORED! 
This tier you will see beautiful imagery uncensored. The image chosen to represent what you will see in this tier isn't accurate to the tier as patreon has asked ( because the public can see it ) for it to have zero nudity in it. This Tier is for 18+ and people who have a love an appreciation for Artist Nude Photography.
 I am so thankful for this platform. It allows me the freedom to express myself. Xx 
My Boyfriend Tier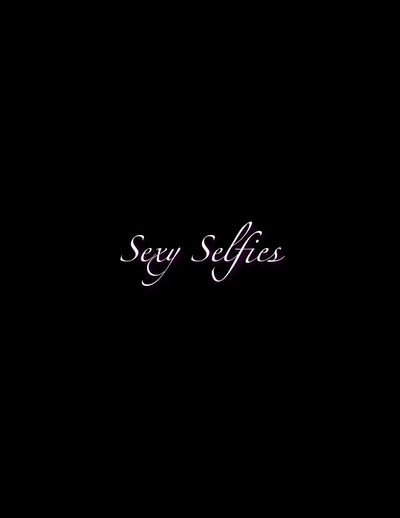 Lets pretend we have a crush on each other. 
This tier is specifically just for you. I absolutely LOVE to take naked sexy selfies. More often than not, they live in a vault on my phone. They are artistic, they are beautiful and this tier could get packed full.. and maybe its a problem! lol but the short of it is, I don't fucken care! It makes me feel like that hover over lust and its empowering!! I hope you like shower pics! I'm looking forward to making special posts on here, Just for You!
About
Hello beautiful people!

First off, THANK YOU!! I appreciate you taking a look at what I'm up to and I hope you wanna come along on this journey with me! A little about myself, I love to make people feel beautiful. I love to be nude and I really love to create art with both of those things in mind. I wear my heart on my sleeve, but truly, I am a badass bitch who doesn't put up with shit and really likes to promotes kindness. I am really an appreciative person!! I love my supporters more than I can express. I see you, I value you and I love the diversity of each one of you. My love for nature, photography and the human body allows me to take all of my passions and create beautiful stories with imagery. I own a lingerie store!! hahah! YES! Everything sexy! Im a Scorpio and an animalistic sexual creature! I believe in EFFORT! If you want it, don't reach for it, GRAB it!! Its yours for the taking.

When you become a patron, you will get to view all of my uncensored art!!! And I do A LOT of shoots! Having you support me will allow me to do more shoots in so many different places. Creating these beautiful images take a lot of time, money and organizing! Its a passion of mine, so I am not complaining! Its really just having the extra cash flow that holds me back from doing that much more. I do work with a few professional photographers ( which is ideal but costly ) other than that, I do a lot of the productions myself. Thankfully I have my lingerie store to help me with wardrobe and inspirations but with your help, I would purchase a new camera and go on to some different locations as well as get to work with photographers that I find inspiration from. 

I hope to see you following me! I promise you so much amazing visual stimulization along the way. Xxx

Due to past theft and dispersal of my imagery; I need to make clear to you, upon signing up to my patreon you are bound by my Copyright regulations. Any dispersal of imagery will lead to legal ramifications. These images are for you alone Xx
When I reach 100 Patrons I will be able to invest in the Camera that I want! Allowing me to capture extremely High Def photo's and even video! Your finacial support allows me to grow! To try and keep up with my imagination and my artistic drive. I would love to create more indepth art work! Your support helps me reach for the stars, and I appreciate you for that. I have written 3 books! Filled with my art and poetry! Always available through myself directly:) I donate 20% of the profits from Empowered to an organization that helps people out of Domestic abuse situations. More shoots allow me to giving back and raise awarness for Domestic Violence among many other things I am passionate about supporting. I LOVE YOU! 
1 of 2
Become a patron to
Unlock 631 exclusive posts
Connect via private message
Recent posts by Cheveyo - Spirit Warrior