Amy L. Sauder
is creating stories
Select a membership level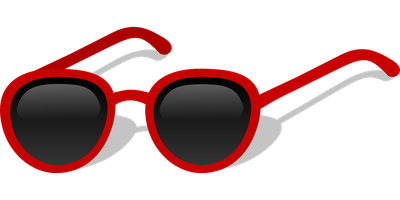 Dreamer
We've got big things in mind, and we're gonna get there together. When you sign up as a patron, here's what you get: 
Access to exclusive posts on Amy L. Sauder's blog
Access to Patreon posts and creator messaging
First dibs on promotional discounts, advance reader copies, beta reading opportunities, etc.  
The opportunity to provide feedback on whatever project I have around the corner
My heartfelt gratitude. You make my creative work possible
About Amy L. Sauder

~ Inquisitive. Quirky. Imaginative. Obsessed. ~


Just who am I...?
I've been called "Quirky Meta Mystery" and "Walking Fairytale", and that's me in a nutshell. I mean, I found definitive proof that I'm cursed by mermaids, soooo....
I write stories of quirks, obsession, madness, misfits, strangers, and unbelonging. I write to connect: characters to each other, disparaging ideas, and narrator to reader. I write stories of questioning realities. I write the horror between the lines. I write lies and truth. I walk the line between reality and enchantment. Magical realism. Hope, crushed and fulfilled.
...and what's that gotta do with you?
Writing isn't a one-way street. I wholeheartedly believe in the power of books, the power of words, but I moreso believe in the power of readers. Readers are a vital part of the entire book-coming-to-life process. We're all storybreathers, day in and day out. People are more than just storybreathers though. We're creators. You're creative. 
How does Patreon fit in?
Patreon is just one piece of your story, and it's one piece of mine. We're creating together.
One piece of you stepping into this bookbreathing world. You can support my story financially, but there's so much more. You'll give input into early pieces of the story process, you'll get behind the scenes sneakpeeks, you'll help brainstorm and troubleshoot and shape the story into being. You'll have the first chance to beta read, bookblog, and receive advance copies. After a book is out in the world, maybe you'll get alternate endings or deleted scenes or maybe we'll have spoilery discussions about just what this story means to us. We'll share fanart, fanfiction, headcanon. You lead the charge. What do you want to see?
Your support here goes toward the costs of publishing, towards fun marketing ideas that you can be involved in, and towards paying other artists to create more, whether through cover art, collaborations, collector items, I don't know quite yet. 
Still confused and wondering what Patreon is? 
You can 
watch this Patreon description
or here's my take: 
Like Kickstarter or GoFundMe or other crowdfunding sites, but for ongoing monthly support of creators and their work.
Like supporting missionaries, only it's supporting artists. Because the world needs art.  
Like back in the day when artists had patrons, only it's not just the richest that can be patrons, it's all of us. And the artist doesn't have to cater to just one peron's whims, but instead we build a community of thinkers and dreamers. We can all support good art and make it happen and grow and learn together. 
Like you and me imagining, collaborating, geeking out. You in? 
Recent posts by Amy L. Sauder