Amy Plum
is creating stories and other shiny things
Select a membership level
Tarte Tatin Level (Paris Passport)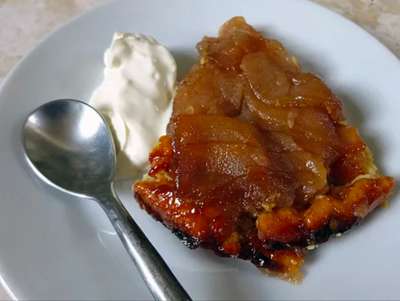 You're here because you want a passport to Paris. A Peek into French life. To be pulled into your alternate life as a citizen of the most beautiful city on earth. If you're wishing you lived anywhere except where you currently do, here is your key to an apartment in Paris's 11th arrondissement. (Just a 5 minute walk from Bastille.) 

Until the End of Covid, I am posting them as free access, but if they touch you, cheer you up, delight you, I would be honored to have you join my patrons at the Tarte Tatin level. Because pastry topped with carmelized apples is the mainstay of a good life. Or it should be.

Thank you one and all.

Includes Discord benefits
Croissant Level
Croissant level patrons are my bread and butter. Or, better, the crusty, buttery croissant on my breakfast table. I love you, each and every one, and to thank you for supporting my creative endeavors, you will receive:
Weekly writing prompt
Weekly French phrase
Weekly Paris Peek (photo or video + caption)
Also, to thank you each personally, I will
read your name
in my monthly "Merci!" video. A flaky delicious Merci to you all!
Includes Discord benefits
I read your name in my monthly "merci!" video
Pain au Chocolat Level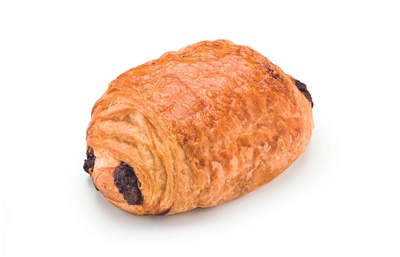 Pain au chocolat members want more content. And that, they shall receive. But first, I must tell you that you are all awesome. Here's a
virtual hug
. In addition to the hug and the Croissant Level perks, you will get:
1 blog post per week - a good meaty post about the writing life, living in Paris, travel adventures, etc. including 1 or more photos.
If you stay at this level for a year, I will send you 10 signed Amy Plum bookplates.
A huge, chocolaty "Merci!" and...we're going to have so much fun!
Includes Discord benefits
I read your name in my monthly "merci!" video

Patron-Only Twice-a-Month Blog Post
About
Welcome, friends, to a place of inspiration, magic and beauty. A place where you can escape into stories, into another country and city (Paris!) and sample its food, language, sights. A place where you can learn about writing...from the inside. What a writing life looks like, how books and projects are put together, and how authors stay sane (or don't) in the midst of creating. It's a place of communication, where you can observe, track and sometimes even participate in my creative process. But above all, it's a place of stories.

Before I started writing fiction, I had a blog. I talked about life in France, French food, art, having a baby in the middle of the French countryside, and I told lots and lots of stories. I so enjoyed the interaction with my readers, and serving up entertainment for them on an almost daily basis.

Then I got published, and writing became my job. I could no longer justify spending time telling stories, besides the ones in my books. I closed down my blog - I had to keep up my pace of 1 1/2 books per year to keep my 3 young adult series going. A lot of stories fell by the wayside. Little stories. Stories of life. Of love and heartbreak. Of beauty. Of good food. Of little bits of enlightenment. What I really want to do is write stories...for you...full time. I want to focus on the book and tv projects that are truly projects of my heart while AT THE SAME TIME including you in the process, and simultaneously giving you a passport to vicariously enjoy this magical city.

I regularly give a little glimpse of living and writing in Paris on my Instagram account, but have kept most of the rich stories of life to myself. I am now embracing Patreon because it gives me the ability to do this once again. So when you're supporting me, you're basically saying, "Tell me some stories, Amy. And while you're at it, give me a glimpse of what you're seeing. Eating. Reading. Writing. Give me a glimpse of what inspires you!"

So...the content I'm sharing with you covers a few different categories:

For readers. You will get exclusive content from my already-published books. I'll give you samples of unpublished works, works in progress, short stories and sneak peeks at a few television series I'm pitching. And best of all...I take requests! There will be polls. And opportunities to chat. If you ask for something, I will see how I can make your wish come true.

For writers. I will give writing prompts, share writing tips, and even make my writing workshops available online for the first time. I'll give advice and insight into the writing life.

For Paris (and France) lovers. I will be sharing my Parisian experiences with you...giving you an insider's taste of what it's like to live in France. This means French phrases and customs, street art, markets, food, urban exploring. (Including the catacombs, my favorite hang-out!)

There will be perks for those who remain patrons, and one-off offers (like advance copies and commissioned scenes). And there are some very special treats that I'll be telling you about in due time. Basically, you are becoming my creative partners, so you'll be the first to hear my news and to receive my works. And you'll be recognized for it. I'll credit you in acknowledgements and read your name in my monthly Merci videos.

I'm so excited to have this opportunity to connect with my readers and friends, and am grateful in advance that you are making this luxury of creative time possible for me. I can't wait to discover what you want to see, hear, and experience. And I can't wait to tell you some stories, show you some beauty, and share my creativity with you.

Become a patron to
Unlock 10 exclusive posts
Connect via private message