Select a membership level
Stagedoor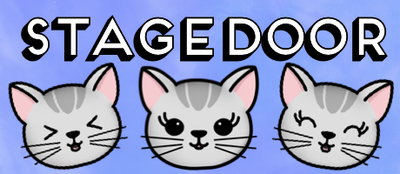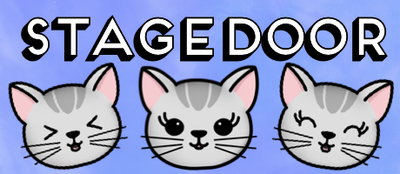 ⭐️ Behind-the-scenes look at how I run my shop and create my products!
⭐️ New product sneak peeks before anyone else!
⭐️ Voting on polls for future themes!
⭐️ Support small business!
⭐️ Private Discord Server Access
⭐️ My Love and Appreciation
Patron-only posts and messages

Behind-the-scenes content
Sticker Club! USA
⭐️ 3 New Sticker Designs Mailed to You Each Month

⭐️ Behind-the-scenes look at how I run my shop and create my products!
⭐️ New product sneak peeks before anyone else!
⭐️ Support a Small Business!
⭐️ Private Discord Server Access
⭐️ Vote on New Products and Ideas
⭐️ My Love and Appreciation
Patron-only posts and messages

Behind-the-scenes content
Sticker Club! INTERNATIONAL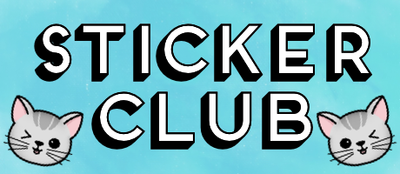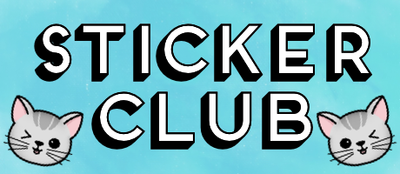 ⭐️ 3 New Sticker Designs Mailed to You Each Month

⭐️ Behind-the-scenes look at how I run my shop and create my products!
⭐️ New product sneak peeks before anyone else!
⭐️ Support a Small Business!
⭐️ Private Discord Server Access
⭐️ Vote on New Products and Ideas
⭐️ My Love and Appreciation
Patron-only posts and messages

Behind-the-scenes content
About An Actor Plans
🌟Hello and welcome to my Patreon page! 🌟
I'm Melissa, a full-time Actor, and full time small business owner based in Chicago IL! I create and illustrate all of the Theatre goodies at 
An Actor Plans
!
A little over four years ago, I got tired of writing the word "rehearsal" over and over again in my planner. I tried and failed to find rehearsal stickers, so I started making my own. And thus the shop was born! I took my visual eye from directing theatre, and turned it into designing (and teaching myself how to draw in the process) stickers that brought my love of the stage to my planner.
The support of this community has allowed me in the past year to severely cut down my amount of side-hustles, and free up time to pursue my passion of performance. It's my hope that by using Patreon I can create more sustainable opportunities to create more, both in the shop, and on the stage!
🌟Why Patreon?🌟
I'm hoping that my page will become a steady outlet for me to create more items both for the shop, and free up my "freelance" time for more stage and theatrical endeavors! With this Patreon, I want to be able to have more dedicated time to my favorite parts of this job, connecting with my community and designing new products!
🌟Why should I join?🌟
My Patreon page will be a place for me to share *exclusive* and first look content at the behind the scenes of not only running my shop, but also my theatrical lifestyle! I'll be sharing the highs and lows of show business, how I create my products, running the shop, and singing showtunes all the while! You'll be able to vote on new releases, make requests, and join our discord server community. It you follow me on Instagram, or TikTok, think of this like a backstage pass to both!
🌟How's it work??🌟
Once you join my Patreon, you'll have immediate access to the content included in each tier! You'll be able to see all posts, and join our discord server speedy quick. If you join the pin or sticker levels, I'll immediately ship out your first package! Memberships are charged immediately when you join, and then on the 1st of every month!
🌟What if I join on the at the end of one month, will I be charged for the next month too in a few days?🌟
Yes! When you join my Patreon, you are immediately charged for whatever tier you choose because all of my content will be instantly available. For example, if you join the pin club on June 30th, I'll ship you June's pin set. Then at the beginning of July, you'll be charged again. July's set will then be shipped out by July 20th!
🌟What if I want a design that's on Patreon, but don't want to subscribe?🌟
Not to worry! Designs that are part of my Patreon are exclusive to Patreon for at least 1 month, and then any leftovers will be listed on my shop. These designs are *limited edition* though, so there is a chance that the stickers will sell out! Or may only become available for special throwback design specials.
🌟Why are there limited spots available in the Sticker/Pin Clubs?🌟
For now, I'll be fulfilling all the sticker orders myself, and I want to ensure that you all get the best product while I get sleep at night ;) As our community grows, I'll be looking at adding more slots at the beginning of each month. I'll be announcing on TikTok and Instagram when slots are available!
🌟Will Mabel be joining in the festivities?🌟
As we all know, Mabel is a cat with her life planned out just how she likes it. Lots of attention and lots of naps! She'll be visiting from time to time, and I'll pass along any and all tummy rubs!
🌟Thank you!🌟
Thank you so much for taking the time to stop and check out my page, I hope that I can create a delightful sticker, theatrical community on here. And I'm SO EXCITED about this journey and where we will reach together!
You can find me on my 
website
, 
Instagram
, or 
TikTok
, or you can
email
me with any questions you might have!
Much Love, Melissa & Mabel
Next month I'll do a speciial glitter or Holo sticker! 
1 of 1
By becoming a patron, you'll instantly unlock access to 50 exclusive posts
By becoming a patron, you'll instantly unlock access to 50 exclusive posts
Recent posts by An Actor Plans
How it works
Get started in 2 minutes