AnarchoGoth
is creating Anarchism, Occultism, Optimistim
Select a membership level
Goblin Fanatic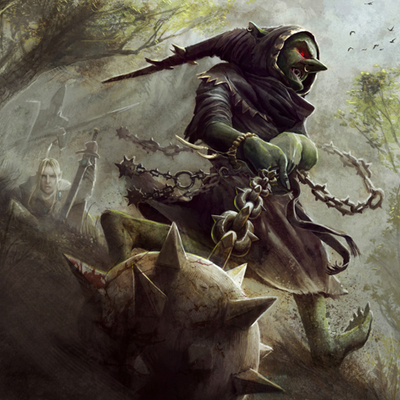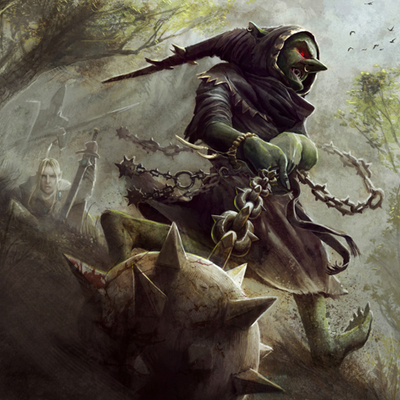 Goblin Fanatics are the best thing ever written for a fantasy setting. Not for them the simple, but rewarding, life of hard work and toil, instead their passion is charging blindly into battle, swinging a gigantic ball and chain in their orbit, and screaming with madcap delight as they pirouette awkwardly in the approximate direction of their enemies. Fanatics are antifa af.
This tier is one for generally supporting the work I do and the projects I've got planned behind the scenes. If you're joining at this tier, thank you so much! 
In addition to the patreon listed benefits, supporters at this tier will get access to any content that I post on here (book reviews, etc.), the community collaborative playlists, the AnarchoGoth discord and Steam groups (as soon as I set them up), and a 10% discount code on anything in the store at anarchogoth.bigcartel.com. 
About AnarchoGoth
If you're here, you probably know me from facebook or instagram. If not, you should probably check those out first. I'm a goth who is an anarchist, and I run a page that was originally just going to be a place where I dumped the memes and cool shit I found, so I wouldn't clog up my mate's timelines if they weren't interested in it. Somehow it's grown rapidly into something way bigger and confusing, with memes, news, mutual aid, a book club, and an awesome community of like-minded souls.

As of writing (22/10/2020), I've had to take a leave of absence from my masters due to my mental health, which I'm understandably gutted about, but trying to view positively as an opportunity to work on my malfunctioning brain as well as focusing my energies into my creative projects. Unfortunately, I'm broke af because we live in a hellscape and everything is awful. So, though I'm crazy uncomfortable asking for support, I've decided to set up a patreon account to help with my expenses as I expand the work I'm doing. To begin with, I'm only going to put a £3/month option down, which will get you a 10% discount on anything in my store, as I've not got much more to offer as an exclusive immediately. However, once I've taken a little time to unfuck my head (and finally finish the 8 or 9 half-finished designs that I've been ignoring), I'm going to introduce a £5/month tier that will offer a quarterly care package with some stickers, badges, and (hopefully) a fabric patch. I'm going to be brainstorming other ideas, but I'll likely be starting a Steam group and Discord channel for all subs, if you're into that sort of thing; creating some collaborative spotify playlists with different moods (not genres, moods) where we can all share music with each other; and posting reviews of the books I read, for anyone with an interest in my field of study: gothic literature analysed from a post-structural and individualist anarchist perspective.

As with everything in my store, I'll be using 20% of everything I receive to fund mutual aid projects. Currently, the charity of choice is Mermaids, a service that supports gender-diverse children and young trans people here in the UK.
How it works
Get started in 2 minutes