Anastasia Basil
is creating essays that challenge the prevailing ideas of our time.
Select a membership level
Cup of Tea?
Each month I'll share thoughts and essays that can only be read here. I'll brew us a cup of tea and we can try to make sense of the times we're living in. Thank you!  One sugar or two...?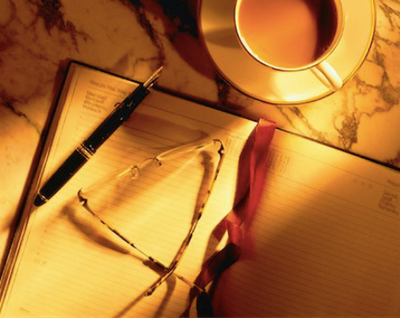 Tea & Ink Club
Join my Tea & Ink club? You'll have access to all the Cup of Tea posts, plus I'll post an extra article each month about writing. I'll cover things like making money on Medium and the process of crafting an essay that gets featured by the editors and shared widely. I'll talk writing, writers, routine, procrastination and late-blooming! I love the idea of an ongoing conversation. Thank you!  
The Pony Express
Here you'll have access to all the Cup of Tea posts. Plus you'll be in the Tea & Ink Club, which includes the monthly article on writing. Additionally, you'll receive a handwritten postcard each month with one of my favorite passages from philosophy or literature. For over two decades I've kept a notebook of writing that inspires me. Nearly every book I've read has lent something to this notebook. The passages will be chosen from here. 
Thank you!  ❤️ 
About Anastasia Basil
If you've followed me here from Medium, I'm hoping Patreon will be a more personal space for us to connect. If you're new, 
hi and welcome!
I'm a columnist at Medium. (The guy who co-created Twitter, Ev Williams, created Medium.) My essays have drawn over five million readers, which is nuts because I'm a late bloomer. (Late bloomer sounds like a feminine hygiene product from the 1900s.) My work on Medium has led to interviews and mentions on the BBC, the Telegraph, Buzzfeed, CBS Los Angeles, Upworthy, Popsugar, Bloomberg, CBC Vancouver Radio, and collaborations with remarkable people across the globe. 
Late Bloomer
... a product you can trust!

How I write: I take a long look at what's trending in human behavior and then tackle it to the ground until one of us is too exhausted to go on. I was a philosophy major at UCLA, which means I like to clock time with nerds: Seneca, Hegel, Heraclitus, Locke, but not Descartes-- that guy was an ass. The list is long and I haven't even mentioned my boyfriend, Marcus Aurelius. On Patreon, I'll pull ideas from brilliant thinkers and we can see where they take us. It'll be interesting and thought-provoking-- but not heavy. There are other pages for that. As Bob Ross says, "This is a happy place; little squirrels live here and play." I guess that makes us squirrels. Fine. We're squirrels. Let's unearth some notions of what it means
to be
and how to live.
Writers, actors, musicians-- any artist, is often told:
You should've been this, or this, or this. Anything but what you are. 
It's understandable. We aren't paid on the 15th and 30th of each month. Our lives are rough-hewn and out of step. Yet without us, there would be no art museums, no funny Super Bowl ads, no plays or good things to read, no songs or dancers, no films, photography, or gorgeous things to wear, no sculpted beauty to hold.
When standing in a brightly lit city looking at the night sky, only a handful of stars are visible. It's easy to forget there are fields of stars hidden behind the polluted haze of the Kardashians-- er, I mean the haze of brighter lights. We
Should've Beens
 are a bit like those veiled stars. It's really exciting when someone spots us. We're so very grateful. 💙
Thank you for finding me here. 
xoxo 
Anastasia 
Recent posts by Anastasia Basil