Ancient Sight Holistics
is creating Poetry from The Otherworld
Select a membership level
Cap
Your support at the Cap level is deeply appreciated! You have my ongoing gratitude and will receive access to Patron-only posts, including original poetry and prose.
Gills
Your support at the Gills level is deeply appreciated! You have my ongoing gratitude and will receive access to Patron-only posts, including original poetry and prose.
Spores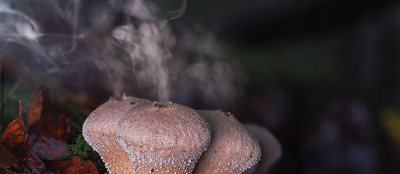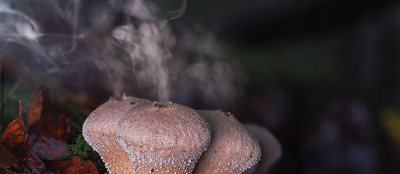 Your support at the Spores level is deeply appreciated! You have my ongoing gratitude and will receive access to Patron-only posts, including original poetry and prose.
About Ancient Sight Holistics
Hello and welcome!
Firstly, thank you for your interest.
My name is Megan, but you can also call me Little Ram if you like.
Among countless other things, I am a poet.
LITTLE RAM/SELF PORTRAIT
This story began with a vision
a wish
and a will to make it happen

I would have to grow horns
thick, tough, and wrought with wizened spirals
to muster the force required

But no matter,
all along I've been
a little ram
in my heart.


ABOUT ANCIENT SIGHT HOLISTICS
Ancient Sight Holistics
is a multi-dimensional healing project I offer virtually and in person.
My focus here on Patreon is to share with you the fruits of deep listening. By paying attention to the subtle rhythms beneath the mundane hum of waking life, we can receive direct transmissions from The Otherworld.
Oftentimes for me, these transmissions come in the form of poetry.


THE OTHERWORLD AND DEEP LISTENING
"The Otherworld" is the term I feel best describes the constant presence of unseen forces that influence our experience as human beings on Earth. I first heard it from 
Dr. Clarissa Pinkola Estés
. The Otherworld is an inseparable aspect of the web of life, the complement to the physical world, and home to all of the mysteries that keep our time in a body good and spicy.
The forces I'm referring to include the invisible phenomena we experience through our physical senses every day, such as gravity or the planet's geomagnetic field; but also the intangible yet perceivable, such as a person's energy, the spirits of our ancestors, the Faerie Folk, what we might call God/Goddess or another Deity, dreams, and inspiration.
Those phenomena in the latter category are what call to me most frequently, and I suspect if you are reading this that they are what call to you as well!
I want to tell you that it is completely normal to want to make a connection to the unseen. Personally, I think it is abnormal not to want that, and is the cause of so much of human suffering. It is only in very recent history that humans have become so very disconnected that most people don't even have a clue that The Otherworld exists, much less that it is directly accessible to every one of us.
We can perceive and communicate with The Otherworld and its inhabitants through our subtle body and subtle senses (such as clairsentience, clairaudience, etc). The best way is the simplest: make it a daily practice to show up, get quiet, and listen. You might do this through journaling, divination, physical activity, or any other way that helps you connect to the vast and infinite web of consciousness you are inherently a part of.
It has been my experience that tending a relationship to The Otherworld has the capacity to radically transform our experience of life and our purpose in it.

WHAT YOU CAN ENJOY AS A PATRON
Though Poetry from The Otherworld is what has been promised, you will find my consideration of what is poetry to extend beyond the borders of words on paper/screen and into the uncivilized wilderness.

I consider dreams the poetry of the psyche, movement the poetry of the body, and energy and emotion the poetry of our spirit. The thread that runs through them all is the requirement of consistent attention, curiosity, and participation to decipher them and make meaning.

Patrons will receive transmissions from The Otherworld compiled as varying creative and transformative expressions, including poetry, poetic prose, ritual channeling, guided meditation, somatic practices, dream circles, and more as the offerings of this space continue evolve.

It is my sincere intention that you take in the medicine of what I make available here to serve your own personal awakening, healing, and transition into self sovereignty.


INDIVIDUALIZED SESSIONS
If you are interested in a private session, I offer dream work, individualized yoga, and guided meditation in person at 
Inner Peace Holistic Center
in Northwood, NH and virtually anywhere in the world.
Please click here
to view my current availability for appointments.
By becoming a patron, you'll instantly unlock access to 2 exclusive posts
By becoming a patron, you'll instantly unlock access to 2 exclusive posts
Recent posts by Ancient Sight Holistics
How it works
Get started in 2 minutes