Andy Peng
is creating AFCL
Select a membership level
Playful Lion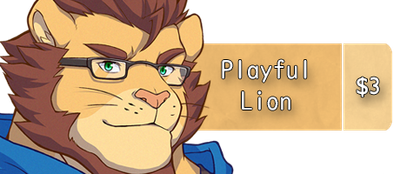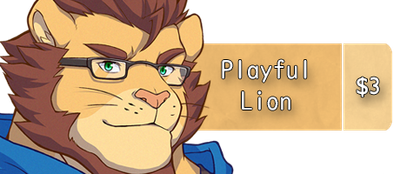 Playful and definitely lovable!
Your name will be added to "about" screen and credit screen.
You'll have access to the demo at least twice a month (depending on the creator's schedule).
Includes Discord benefits
Quiet Bull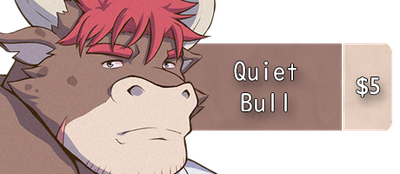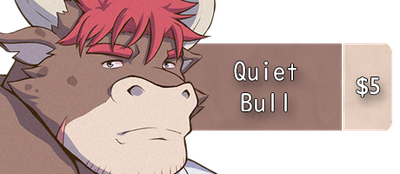 Quiet and observant, but still a good boi.
Includes Playful Lion reward.
You'll have access to the demo after the editor has finished checking for errors.
Participate in any polls related to the game.
Includes Discord benefits
Cuddly Bear
 Are you as cuddly as our fav bear? I bet you are. 
Includes Quiet Bull reward.
You'll have access to the demo right after I've finished writing it.
Includes Discord benefits
About Andy Peng
Day 6 Demo

available

for free

on
itch.io


If you like what you see, you can support me by being a patron; every bit helps! If you want to support me but you can't be a patron, you can help me out by sharing this page, it'll help me a lot too!
Please note that you'll be charged up front when you became a patron.

______________________________________________________________________________
Hey everyone! My name is Andy Peng (also known as andehP). I enjoy writing and reading, especially visual novels. Visual novels have been a big part of my life. I've been reading them since 2006 actually! Because of my love for them, I made one for my school project and it was quite a success (If I say so myself, lol).
What Makes Me Write After Class? Long story, feel free to skip this part.
As I mentioned up there, I enjoy writing and reading, especially visual novels. In 2009-ish, we had a project for literature class. I was running out of ideas, so I just made some kind of visual novel. It wasn't a big thing back then, so everyone was impressed about the idea of visual novel (even tho it's not news outside my country.) Since it was a big hit, I decided to write more. I used KiriKiri engine back then, but there was no English translation of the engine at the time. Because of that, I stopped writing VNs.

Fast forward to 2017, I started replaying the old, dead VNs I've played in the past like *cough cough*, Morenatsu, as well as discovering new ones like EA, Lagoon Lounge, etc. I played them, and they were great. But that wasn't enough; "some of the routes aren't to my liking...", "I'm still salty that they didn't finish Morenatsu", I told myself.

Stuff happened; I didn't know why I was browsing 'visual novel engine' on the internet. I just asked myself that time "what if I write my own visual novel? I had a lot of interesting events in my high school life; my life is a comedy as a whole; there are a lot of drama between me, my family and friends, I've gone through a lot, but nobody ever heard of my story."

I'm a shy person--I don't talk much, I enjoy spending time alone, hence I couldn't share my story in any way. That's why I decided to create a visual novel called "After Class" to share my story: some of the events are from my own experiences. The characters personalities are based on mine, too: the main character shares the same clumsiness with me; Mark is as mischievous as me in real life when I'm around my closest friends; Anders is quiet and keeps everything to himself, so am I; Lars is grumpy, which is a big mood; Parker is caring; and Gil is a perv, but that might be his insecurities.

So, what is After Class?
After Class is an NSFW, gay, furry visual novel dating sim focused on the relationship between the main character (you) and the people you meet. Depending on your choices, you might learn something about them and even end up romancing one of them as the story progresses. Every choice you make has its consequences and it'll change the outcome of the story!
The Characters

There are 6 main characters in After Class, with one of them as you. As the story progresses, you'll interact and grow closer to them!
The Story
After several argument between you and your parents, you managed to convince them that you could survive living by yourself. They agreed to let you move out; under one condition: you have to move to Highwell. Not thinking much, you just agreed to them because you got to move out.

After you've prepared everything, you moved to the city for a fresh start. It was your first day of college and you didn't know anyone in the city. As you attend school, you met a bunch of new people. Some of them are nice, some of them are weird, some of them had a troubled past and so on.

You made friends with them suspiciously easy and quickly grow close to them. They started to open up to you and slowly show their other side that most people don't know. For some reason, a forgotten dream resurfaces after you meet them. Does it have anything to do with the people you met or is it only a coincidence?

Why Patreon?
This visual novel is going to be a long term project for me. I do almost everything all by myself – coding, story writing, designing the UI, etc. (We need to pay our artist, too.) Doing them by myself isn't an easy job, it takes most of my energy and my free time.

With Patreon, I can focus on finishing my VN, so it won't be like my other games – buried and never see the light of day again!
This novel won't be finished any time soon so please bear with me. I'll do my best to finish it quickly.

Did you know that the money I made off Patreon helps me pay my bills (internet, phone, and meds bills) and get me decent meal from time to time? I'm grateful for you guys! I have a big dream to chase, and you guys are helping me chasing my dream through Patreon.

When am I going to update the game?
I'll update the game at least once a month, as the situation allows. I don't have any job or college anymore, and I have a condition where I don't have as much energy as I used to be. Please understand.

Why is it free on itch.io, what's the catch?
There's no catch. (But a donation is very appreciated!)
I understand the frustration of wanting to play a game but it's not free. That's why I decided that the demo will be released for public (on itch.io) after I post something for my patrons (unpolished updates don't count).

Don't worry, Patrons get access of the game faster than the rest of the world!

Do you plan to translate it to another language?
Yes! But I'm gonna wait until the game's development finished. I plan to translate the game to as many language as possible.


Additional Notes
English isn't my native language so I acknowledge that my writing may have a lot of errors. I really would appreciate if you guys can help by pointing out the mistakes in my visual novel (link removed, need to clean up that document for a bit).
$1,000
-
reached!
per month
We'll start commissioning the background artist so we can have our own backgrounds!
3 of 3
Become a patron to
Unlock 102 exclusive posts
Connect via private message
Recent posts by Andy Peng
How it works
Get started in 2 minutes