Andre Lichtenberg
is creating Prints & Books
Select a membership level
I just want to follow & support.
Thank you
so much for joining me here.  This will allow you to:
Unlock Patron-only posts. 
Once a year (every December) as a thank you gift you will receive a personal hand written personal card over the post.
This reward equates to approximately £1/month including VAT
Book membership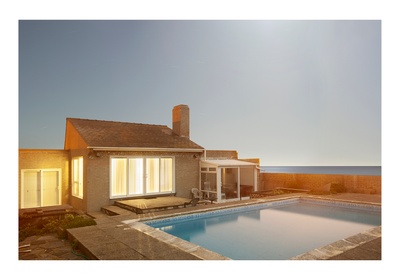 Thank you so much for your support! Welcome to on board, your benefits are:
Unlock Patron-only posts.  
Have your name printed in the annual artist book.
Once a year (every December) as a thank you gift you will receive a personal hand written personal card over the post.
50% discount in the Annual artist book (if you would like a copy)
This reward equates to approximately £3/month including VAT
Book & Print (small)
Limited (18 remaining)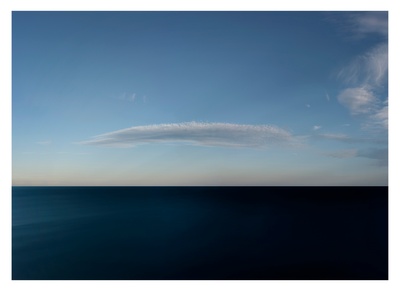 Thank you so much for your support. Your 10 dollars means a lot to me and my practice. Your benefits are:
Unlock Patron-only posts.  
Have your name printed in the annual artist book.
Once a year (every December) as a thank you gift you will receive a personal hand written personal card over the post.
One 30x21cm signed, fine art print per year. (min 8 months contribution)
A of the annual artist book. (min 8 months contribution) Sent every December. 
This reward equates to approximately £9 a month including VAT 
About
WELCOME!

Hi, I'm André Lichtenberg, an artist / photographer born in Brazil and based in the UK. I live with my family in Brighton on the south coast of England.
I have been involved in professional photography for over 25 years. Initially, I worked in advertising, travel and editorial assignments. That was followed by a period of lecturing photography at University of Westminster, London. But I always kept my studio and pushed my passion which is the creation of my own work.
These days I work full time on my own practice: exploring, researching and developing personal projects and exhibiting them. I use photography as an art form in itself and I also like to incorporate elements of drawing and painting in my work. Since 2012 I have specialised in creating large scale artworks constructed from hundreds of photographs.
I'm very thankful of my art journey so far. My photography has been successful in numerous international awards, published in art books, exhibited in galleries, museums and art fairs. However the artist journey is NOT easy. My projects and ideas are self funded and independent artists don't have the security of a regular income.
My plan is to use Patreon to further develop my practice with your support. I want to edit and create personal artist books as well as new prints. In exchange, I'll give you a copies of the books and collecteable archival prints once a year (every Dec). I will also share my artistic journey and personal experiences regularly with you in spontaneous and honest posts for Patrons only.
For a quick video overview of how patreon works, just click
HERE
SIGNED PRINTS
In exchange for your support, I'll be offering special art prints for patrons only. The size and will depend on the tier you decide to join. This will be a great opportunity for you to start an art collection or keep adding special prints to your existing one.
CREATIVE UPDATES
I'll share regular updates of my current projects, my inspirations and observations. I am normally very private in my social media, I often post purely visual content and hardly any text. This will be my special place to open up and honestly share what is really going on behind the process and in my life - as the two are highly connected. This is the place were I'll be evaluating my artist journey, research and findings. I'll really appreciate your comments and input.
PHOTO BOOKS
Over the last 25 years I have been working in many photographic projects. Some lucky images from those projects have become well known by winning art prizes and getting published in the odd book, but the truth is: the vast majority of those photographs are still unpublished.
I want to use Patreon to start editing and organizing the many cross sections of my archives (moonlight, architecture, rain, landscapes, cities, seascapes, travels... ) into personal art books.
The idea is to create gorgeous collectable objects in very small editions that you can treasure. My aim is to create and publish here one new book or catalogue every 12 months. The first book, MOON, has been released Dec 2018 covering my 20 years journey of photographing under the moonlight. The edition of 20 copies is now SOLD OUT.
The second publication, called Constructed Landscapes, was released Dec 2019. A large format Newsprint Catalogue printed in a small limited edition of 40 copies. More info in the posts.
The more people I can get involved, the better the projects and books will be. Any help from you will be extremely appreciated.
THANK YOU!

HOW IT WORKS
If you like my work and would like to help me,
just choose how much you want to pledge per month
(even
$1
will make a huge difference!).
Take a look at the right side of this page or scroll down if you're on a mobile device to see the pledges / tiers. Plus, as a THANK YOU, there will be occasional print prize surprises and special discounts just for patrons.
And don't worry. You can stop your contributions at any time if you change your mind.
CURRENCY & VAT INFO

Dollars:
Patreon is a US company, so the currency is shown in US Dollars. Currently the approximate exchange rate for my UK Patrons is:
$1 = £0.75
VAT:
Due to European Union regulations, Patreon need to charge VAT on pledges made by EU-based Patrons. Therefore, if you live in the EU, please bear in mind that the Reward values will have VAT added.
Click here
for some more info about it from Patreon.
A FEW EXCITING RECENT HIGHLIGHTS


The last few years have been a lot of hard work in the studio. Often working late after putting the kids to bed. However, here are a few recent achievements that made me very proud.
2018 - "1,12am Untitled 2" from the Dream Series was selected for the Aesthetica Art Prize 2008 show and book.
2018 - Vertigo Series was exhibited twice at the gigantic public windows of the gorgeous Fabrica Gallery, Brighton.
2017 - One of my large scale artworks from the Within Series: "Paris, Eiffel Tower, La Defence was acquired by the prestigious Cohen Family Collection in NY while being exhibited in a museum show in Florida.
instagram


My first goal is to cover my studio rent. Thank you all, we are almost half way there! I'll celebrate reaching this goal by offering a free lecture at one of the colleges that have asked me and don't have a budget to pay the artists.

1 of 2
By becoming a patron, you'll instantly unlock access to 71 exclusive posts
By becoming a patron, you'll instantly unlock access to 71 exclusive posts
Recent posts by Andre Lichtenberg