Andy Kehoe Art
is creating Digital Paintings, Oil Paintings
Select a membership level
Multiversal Creature Guild Recruit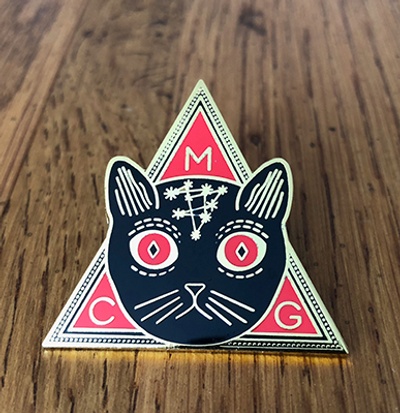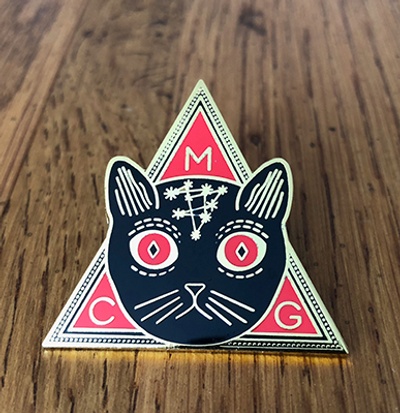 Sign up to become a recruit of the Multiversal Creature Guild. As a recruit you get the benefits of my Patreon which includes:

- 15% off the entire Andy Kehoe Art Shop
- Andy Kehoe art show updates.
- Print release news and updates.
- Wallpaper Downloads for all Digital Paintings
- Digital painting progress posts and videos.
- Early access to digital painting print releases
- Traditional Painting updates and Progress Reports.
- Blog Posts
- My Unfathomable Thanks

You will tested for the next 6 months by deep cover cat spies and observed by intel wombats. If you adhere to the Guild Mantra:
WORK HARD - IMAGINE BIG - DON'T BE A DICK
you will become an official, fully-fledged, Creature Guild Member.
With official membership will come your Guild Welcome Kit and the self-assured knowledge that yes, you are fucking awesome and no damn squirrel can tell you otherwise. 

The Welcome Kit Includes
- Multiversal Creature Guild Membership Certificate with your name inscribed. 
- Official Guild Enamel Pin
- Membership Card
- Stickers

BONUS
- At some point a cat, fox, or wombat will travel to you and give you a proud, affirming wink. Keep an eye out and be sure to wink back. 
NOTE: These are all nocturnal animals so they'll most likely arrive pretty late. Also, if you have a donkey, let it know we're coming so it doesn't flip the fuck out. 

Multiversal Creature Guild Benefactor
This tier is for those generous souls that want contribute a larger amount to support me on this creative quest I'm embarking on. My immense appreciation and gratitude are unquantifiable. 
You get:
- Access to all Guild-sanctioned content listed above.
- All Guild Membership rewards
- A $50 Coupon Code to use in my Shop after every 5 creations. 
- My Boundless Thanks. 
About Andy Kehoe Art
My name is Andy Kehoe and welcome to the relaunch of my Patreon page. The Guild is back and better than ever!
First, a little about myself:

I'm an art maker based out of Pittsburgh, PA and I have the pleasure of exhibiting my paintings in awesome galleries around the world. Primarily through Jonathan LeVine Gallery, Thinkspace Gallery, and Outré Gallery.
What's up with the Relaunch?
When I started my initial Patreon campaign, I decided to wrap all my ambitions together and charge a monthly membership. I had a few vague notions of what I wanted to present with my Patreon page but there was no sole focus. So it ended up becoming a mishmash of all my creative endeavors and I felt a good amount of pressure to provide any sort of content to justify a monthly membership. But life and work have a habit of taking over and the time I needed to provide adequate content just wasn't there. So I'm making some changes this time around and here's where I'm at.
Goals w/ Patreon:
Digital Painting
The primary change in the relaunch is to focus my Patreon campaign on digital painting and to switch to a per creation payment format. My plan is to make a digital painting every month and you will only be charged for the monthly digital piece. So if I get bogged down by other work, such as an art show, you won't be charged until I have the time to create another digital piece.
As my original Guild Members know, I've spent the better part of a year learning how to create work digitally. Its been an uphill battle to say the least as I've had to relearn a lot. So much so that it was the major contributing factor in me pausing my initial Patreon campaign so that I can solely focus on learning it. After a few months of grinding away... I finally created my first digital painting! 
After working on and finishing this piece, I finally felt pretty comfortable in the medium and knew it was time to come back to Patreon. 
My main goal with digital painting is to be able to create more efficiently and to provide an affordable way to collect my artwork through prints. I also hope to cross over into other creative fields and this will greatly help in that regard.
What's in it for you:
All my digital pieces will be available as prints and all Patrons will have access to those prints before they are released publicly. Wallpaper downloads will be provided for all digital pieces. You'll also get the Guild Discount of %15 off those prints and anything else in my Shop. I initially thought to provide these prints only to Patrons, but that feels a lot like putting my artwork behind a pay wall and that doesn't sit well with me. This work should be accessible to everyone.
I'm also going be posting process videos of my digital creations such as this.
Traditional Painting
Don't worry, I will never give up on painting and it will continue to be a large part of my creative life. I will continue to make traditional paintings for art shows, but I am going to start booking less shows and doing less work for those shows. I want to be able to really focus on my painting and avoid the grind of just churning out work to survive. This will also give me the time I need to explore all these other creative avenues.
What's in it for you:
I'll continue to provide art shows updates and post my traditional work on Patreon. All posts and content on traditional painting will be provided for free to all Patrons. You will get access to a series of posts that I call, 
Progress Report
. (<--Click link for example) When I start a show, or individual painting, I will take pics of the piece from start to finish and post the WIP(Work in Progress) shots with comments on my thought process and my techniques for each stage. This is a great way to see how I approach a painting from beginning to end.
What else?
This will be my primary social media hub and the most reliable place to come to for all art show and print release updates. You'll also have early access to print releases and be added to my email preview list for art shows.
Also, you get the opportunity to watch a 40 year-old man struggle to make technology do stuff for him. You can join along and laugh at me trying to understand what Discord is. I'll share everything that I learn along the way and I'd love to get some tips and tricks from you as well.
Most importantly, Patreon also gives me the opportunity to be more engaged with you, my fans and supporters. I have a Facebook page, but due to shitty, mysterious algorithms, most of my followers don't see my posts so I don't post as much I would like to. In a job filled with crushing inconsistency, fans and supporters, like you, continue to inspire me and keep me going. I feel like Patreon will give me a better opportunity to reach out and connect with those that I am so appreciative of.
And finally, I also offer you the chance to join the ranks of the esteemed
For details on the Guild, click 
HERE
Thank you for reading this and thanks to all of you that have joined me on this journey. The immensity of my gratitude is immeasurable.
$284.82 of $1,000
per Digital Painting
This is a long term goal but I've been wanting to move to an external studio for a while as my operations have outgrown my current home studio. This would definitely help that to happen. 
1 of 1
By becoming a patron, you'll instantly unlock access to 35 exclusive posts
By becoming a patron, you'll instantly unlock access to 35 exclusive posts
Recent posts by Andy Kehoe Art
How it works
Get started in 2 minutes