Andy Miles
is creating Music & Films
Select a membership level
One Mile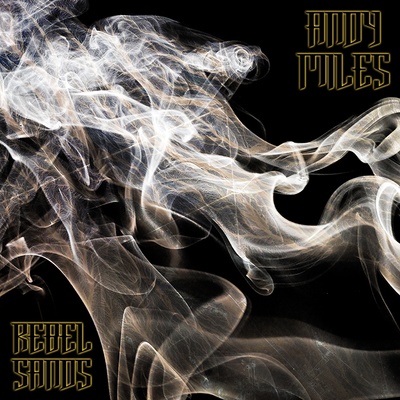 Access to my Patreon-only feed - where you'll find exclusive content  and find out about new releases before everyone else +  a high quality Mp3 digital download of the  song that's currently being released.
Seven Miles
All of the above + exclusive signed artwork w/
PRINT
of handwritten lyrics for the track About
HEY HEY HEY!
So here I am - this is the beginning of a whole new way of releasing music for me - and I'm really excited to have you guys be a part of the experience. If you've come all the way here to check out my stuff, I wanna already thank you for your support, no matter how big or small, because it's you that will make all this possible.
I know your time is precious, so I'll briefly give you an idea of what it is that I'll be releasing, and then for those of you who aren't already familiar with Patreon itself, and want to find out more about how it works, just keep on reading all the way 'till the end.
So - I'm a musician, therefore making music is my priority, but I've recently come to discover the power of creating content on
YouTube
, so I will be making little movies to go with each song I release.
Sure, some might call them music videos, and as much as I can see how you might think that, I feel like there's a difference at least in the way I'll be approaching these films - in the sense that they won't just be promotional videos for the song, but the two elements will actually be an integral part of one another, and will come to life as one single entity, if that makes any sense..
It's harder to explain it than what it actually is, so hopefully you (and me too!) will get a hang of it once I start releasing them, and everything will become crystal-clear.
One very important thing to remember is that everything I'll be creating will always be
FREE
for you and everyone to watch - so you shouldn't look at your pledge as a way of
paying
for the content, but actually as a way to contribute and be an integral part of the creation of something that (hopefully) will bring people some happiness and inspiration, through the power of music and film.
(I know, it does sound a little corny, but that's the best I could think how to describe what's going on.)
On top of the paid paid content I'll be releasing here, and the Patreon-only exclusive stuff, I'll also be putting out more frequent "musical movies" (I'm thinking of them as some kind of M-Vlog at the moment, if that's even a thing) on my YouTube channel, as well as some covers of some of my (and why not, your) favourite songs - I'm aiming at doing a cover every two weeks, and one of the other videos every week.... It might take a little while to settle into this pretty hectic schedule, but hopefully we'll be able to get there with time!
That's why your support could really make an incredible difference to how often I'm able to release new work.
Which brings us to...
So, you probably at least have an idea of how this works, but if not - lemme give you a quick reminder:
In itself, it's somewhat like
Kickstarter
, and all those other crowdfunding platforms, but there's one fundamental difference - and that is that, instead of pledging a one-off sum to help reach a huge amount for a single project, you guys (the fans, or in this case,
patrons
) have the opportunity to contribute however much or little you feel comfortable with (seriously, it can be even $1) on an ongoing basis, so that creators like myself can continue to put out the work that you love and enjoy. 
Also, doing things this way, allows us to create a strong community, where your input and ideas are extremely valuable - you can give me suggestions on what you'd like to see and hear, and as long as it's within my means, I'll be very happy to make it happen!
Let's not forget also that your support, as well as being wildly appreciated, won't be for nothing: depending on how much you choose to kindly give, there's a whole range of rewards for you, as a gesture of my gratitude - you can find out all about those in the column here on the right  >>>>>>>>>>>>>>>>>>>>>>>>>>>>>>>>>>>>>>>>>>>>>>>>>>>>>>>>>>>>>>>>>>>>>>> 
Also, as you might've noticed in this other column here on the left, I've set out a series of goals that I hope to achieve along the way with your support, and reaching every one of them will only mean that I'll be able to provide you guys with increasingly professional, and all-round awesome content!
Now - you may or may have not noticed that both the goals and the rewards are - in both number and value - in multiples of SEVEN.. (I was even going to give this page a name that had something to do with it, but then I just decided to go with my name). This is because I've always had some kind of fascination/fixation with the number - it's had a magical and extremely symbolic role throughout history - and I thought it would be a quirk that would add an extra "layer" to the whole thing, and make it a little more interesting.. I might even make a movie about #7 further down the line, if it's something you'd wanna see - let me know what you think, either here or on my social media, and if you think it's a good idea, then we can see to doing something about it..

As I mentioned earlier, your support could be either monthly, or per creation... I decided to go with the "
per creation
" option, so this way, you would only get charged whenever I actually release something! If for some reason I wasn't able to put anything out one month, then nothing would come out of your account.
Also, you can set a
monthly cap
on how much you're willing to spend - so if instead for some reason I found myself in a whirlwind of inspiration, and decided to put out a whole bunch of songs one month, then you would only pay up to what you've decided.
That is, in a nutshell, how Patreon works - I really can't wait to get the ball rolling, and hope you'll have as much of a great time watching what I'll be creating, as much as I'll have making it!
Until the next time,
LUV
A.M. x
$13 of $700
per Song/Movie
Every patron that helped me reach this first milestone will receive a signed, personalized mini-poster as a thank you for being amongst the first to show your support! 
1 of 7
Recent posts by Andy Miles