Angelina Gazquez
is creating Theatre and a stage group
Select a membership level
Be part / Sei dabei
Join my creative process and get patron only posts and updates.
Sei Teil meines kreativen Prozesses und erhalte exklusive Posts und Neuigkeiten.
poetry to go
Limited (98 remaining)
Exclusive: You get access to one unpublished spoken poem per month in german or english on your favourite device. Exklusiv: Sie erhalten jeden Monat Zugang zu einer unveröffentlichen Aufnahme eines Gedichtes auf Ihrem bevorzugten Medium.
Verses / Sprüche
Limited (25 remaining)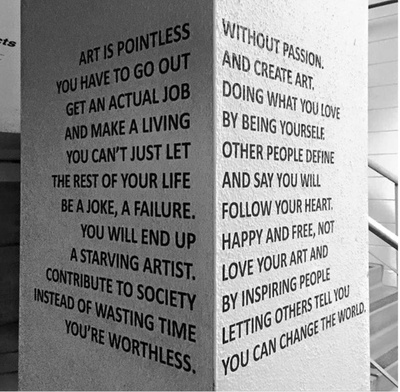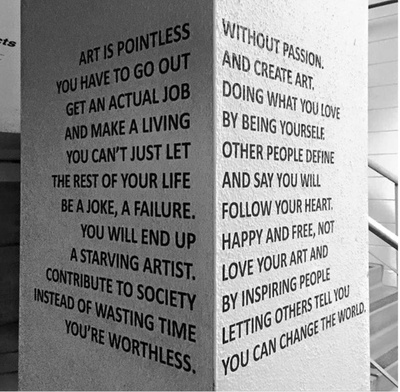 100% personal: You send it, I´´ ll tape your favourite text or verse for you once a month and send it to you via whatsapp. Maximum length 10 minutes. You are the only recipient. 100% persönlich: Sie schicken es und ich spreche Ihnen jeden Monat einen Ihrer Lieblingstexte oder -gedichte ein und schicke es Ihnen auf whatsapp. Maximale Textlänge 10 Minuten. Sie sind der einzige Empfänger.
About Angelina Gazquez
I am an actress, speaker, director and theatre pedagogue.
Passionate for over thirty years.
What inspires me most
are the works of Rudolf Steiner, Eurythmy,
the work of Keith Johnstone, Augusto Boal an Michael Chekhov.
"What theatre means to me?To unveil through disguiseReveal deeper realities in semblanceThe utmost secretBeing human"
Currently I aim to build up a new and independant theatre work -
SPIELRAUM am Goetheanum
- at the Goetheanum, world center of the Anthroposophical Society in Dornach, Switzerland. Together with my colleague Isabelle, I manage this work for a group of twelve performing artists. We aim to establish a dramatic art that is based on spirituality, inspired by the mysteries of reincarnation and karma. We see our performances as contribution to a basic cultural income so that everyone is welcome to celebrate art regardless of personal income. We regard cultural participation as a human right. Just like water. Therefore we hope to finance our entire work through donations by patrons, foundations and audience.
Up to now, my work is unsalaried. We kicked off a first stage programm on the 21st October. As I want to continue and be able to concentrate on the management of this group and on my own artistic work while also running a big family, I would like to invite you to be a patron for all of my work! Thank you so much for chipping in!
Next workshop at the Goetheanum:
Saturday, Feb. 2, 10 am - 17 pm Working onthe two graces of breath as a basis for artistic speech.
My upcoming performances:March 9, 8pm: Hommage an Wolfgang Borchert
Texts and  a biografical summary about this early passed genius writer, survivor of WW II
May 7 and 14, 7pm, 'Die Rosenbaum-Doktrin'
scenical reading of texts by W. Herrndorf with Urs Bihler and Angelina Gazquez.
Summer 2019: Mystery Dramas
with the Goetheanum mystery drama stage group
Ich bin Schauspielerin, Sprecherin, Regisseurin und Theaterpädagogin.
Seit über dreissig Jahren mit Leidenschaft.
Mich inspiriert im besonderen
das Gesamtwerk von Rudolf Steiner, die Eurythmie,
sowie die Arbeit von Michael Tschechow, Keith Johnstone und Augusto Boal.
"Was Theater für mich bedeutet?
Im Verhüllen zu enthüllen
Im Schein die tiefere Wirklichkeit zu offenbaren
Das grösste Geheimnis
Der Mensch"
Gegenwärtig arbeite ich daran, eine neue, freie Theaterarbeit -
SPIELRAUM am Goetheanum
- aufzubauen, dem Weltzentrum der Anthroposophischen Gesellschaft in Dornach, Schweiz. Gemeinsam mit meiner Kollegin Isabelle arbeite ich in der Organisation, Kommunikation, PR und Logistik für unsere Gruppe von zwölf Bühnenkünstler*innen. Wir wollen eine spirituelle, durch Reinkarnation und Karma inspirierte Schauspielarbeit etablieren, die ein 'bedingungsloses Kunsteinkommen' für die Zuschauer sein kann. Kulturelle Teilhabe ist ein Menschenrecht. Wie Wasser. Darum möchten wir unsere Arbeit möglichst durch Spenden von Gönnern, Stiftungen und durch Crowdfunding finanzieren und unseren Zuschauern unabhängig von ihrem Einkommen die Möglichkeit geben, Kunst mit uns zu feiern, nicht mit festen Eintrittspreisen sondern mit Richtsätzen. 
Bisher ist meine aufbauende Arbeit unbezahlt. Am 21. Oktober 2018 beginnen wir unsere erste Spielzeit. Ich möchte diese Arbeit gerne weiter machen und mich zugleich auch als Bühnenkünstlerin einbringen, während ich daneben noch für meine Großfamilie da bin. Deshalb freue ich mich sehr über Unterstützer*innen!
Mein nächster Workshop:
Samstag, 2. Februar, 10 - 17 Uhr, Goetheanum, Dornach/CH

"Im Atemholen sind zweierlei Gnaden..."
Anhand von Sprachübungen Rudolf Steiners erforschen wir die Qualitäten von Ein- und Ausatmung als Bewusstseinsprozess und Grundlage für die beiden Säulen der Sprachkunst, Rezitation und Deklamation.
M
eine bevorstehenden Aufführungen: Samstag, 
9. März, 20 Uhr
Hommage an Wolfgang Borchert, Texte und eine  biografische Skizze des genialen sprachgewaltigen frühvollendeten Autors, einer der wichtigsten Stimmen der (Nach) Kriegsliteratur Deutschlands.
Goetheanum, Südbühne
7. Mai und 14. Mai, 19 Uhr Die Rosenbaum-Doktrin 
Urs Bihler und Angelina Gazquez lesen Wolfgang Herrndorf
Sommer 2019
Vier Mysteriendramen 

mit dem Mysteriendramenensemble am Goetheanum 
https://angelina-gazquez.de/
By becoming a patron, you'll instantly unlock access to 3 exclusive posts
By becoming a patron, you'll instantly unlock access to 3 exclusive posts
Recent posts by Angelina Gazquez
How it works
Get started in 2 minutes