Anika Molesworth
is creating written and visual climate smart farming stories
Select a membership level
Official Patron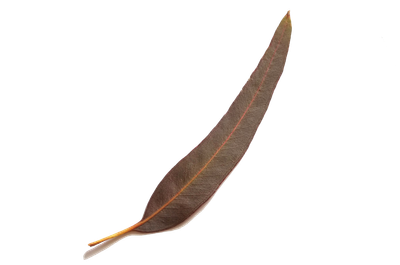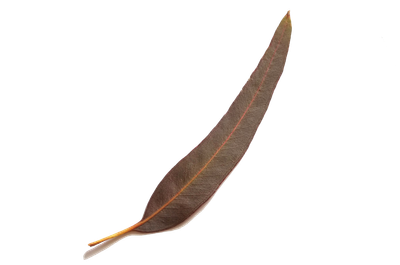 Thank you for believing in me and for pledging this monthly amount.

Your support means a great deal to me and helps me to continue to do the work I do.


Special Patron
You are a champion, and I am humbled by your generosity and faith in me.

Your monthly support gives me the resources to create and share important and impactful messages.


Written articles on farming and climate action
VIP Patron
Wow, I can't thank you enough for your support! Your generosity and encouragement mean the world to me and this helps me try to create a better world for you.

This level of support enables me to really put my time and energy into activities that have the greatest impact. Your support also makes sure I have the technical capacity (both equipment and services) to share these messages far and wide.


Videos on farming and climate action

Written articles on farming and climate action
About Anika Molesworth
Have you ever felt stressed about climate change and unsure what you can do about it?
Yeah, me too.
But, I no longer feel as stressed about it as I used to, because I now know what to do - and that's where you can help me.
Hi, I'm Anika, and I'm a farmer, scientist and storyteller.
I became really worried about climate change after living through a ten year long drought on my family's farm in far western NSW of Australia. It was also at this point in my life that I became determined to do something about it.
I know that we can live and eat in a way that is good for both people and the planet. We have the answers on how to feed the global population well and in a way that tackles climate change.
With your help, I can share these solutions with people far and wide.
With a passion for rural communities and healthy ecosystems, I am committed to help create sustainable and vibrant farming landscapes now and for the future. I have a PhD in agriculture and environmental science, and I have a passion for building the capacity of farmers to respond to climate change, both here in Australia and around the world.
My ethos is to
engage
, 
educate
and
empower
people, and to do this with a positive impact I am involved in many and varied activities;
I engage through heartfelt and honest storytelling.
I educate with current and credible science.
And I empower, through impactful visibility and resilience.
But for me to do this well and effectively, I need your support. By becoming my patron, you support me to have the freedom to create content (e.g. photos, videos, blogs and books), the technical ability to make it high quality (e.g. the right equipment and services), the expertise to do it well (e.g. education and training), and the support to share these messages far and wide (e.g. publicity, marketing and events).
My love for the fragile land that I call home and my deep commitment to ensure farmers have a bright and productive future has developed my core values of
respect
,
compassion
and 
responsibility
. Whether presenting on television, speaking on a stage, soil sampling in the field or discussing policy with politicians, it is done with integrity and expertise. In all my content creation and communication, I strive to bring heartfelt warmth, authenticity and optimism to complex global challenges.
With your support, I will be able to dedicate my time and energy to create and share content that engages, educates and empowers people. By doing this, we can solve the climate crisis, look after our homes and landscapes, and save the food on our plates.
Frequently asked questions

What is Patreon?
Historically, patrons have supported creatives throughout the ages, from the likes of writers such as Shakespeare, musicians as Beethoven and artists such as Michelangelo. Patronage is the giving of support, encouragement and financial aid to those who create.
Patreon is a membership platform that connects content creators with supporters. With a subscription-style payment model, supporters pay their favourite creators a monthly amount of their choice in exchange for benefits, such as extra content or a closer look into their creative journey. Supporters enable creators to remain independent and retain creative freedom by providing them a salary.
Why do you need to raise money?
I truly enjoy creating and sharing stories, both written and visual, about food, farming and climate change solutions. However, researching, designing and sharing lessons and stories takes a lot of time. For example, a video a minute in length takes a few hours to create; a written article can take a few days; an event presentation can take a few weeks; designing and delivering a workshop can take a few months; while a book takes many years. Creating content also requires specialised equipment, such as good cameras and computers, as well as software, reliable internet, website domains and professional services - all of which cost money.
Where will the money go?
Money raised is spent in a variety of ways that enable me to work efficiently and effectively. Firstly, money goes to cover existing costs, such as website hosting and domain registration, as well as editing tools and internet service. Secondly, it allows me to maintain and upgrade equipment, such as cameras, microphones and hard-drives, which enhance the quality of videos and photography. Thirdly, it allows me to hire people to help with certain tasks (e.g. editors and proofreaders). All in all, your support gives me the financial freedom to remain independent, to be creative, and to focus on my work by giving me the greatest ability to do it well.
What if I need to change or cancel my pledge?
You can change or cancel your Patreon membership at any time. You always maintain complete control of your finances.
What is the focus of your work?
Overcoming large and complex global sustainability challenges requires these problems to be tackled from many different angles. My work focuses on:
Creating a stable climate
Reversing biodiversity loss
Restoring the natural environment to good health
Increasing social capacity in rural communities
Encouraging planet-friendly food systems
Thank you for your generosity and support.

May we create the best possible future together - a healthy planet with healthy people.

Anika
By becoming a patron, you'll instantly unlock access to 37 exclusive posts
By becoming a patron, you'll instantly unlock access to 37 exclusive posts
Recent posts by Anika Molesworth
How it works
Get started in 2 minutes