Timothée Giet
is creating GCompris, Educational Free Software for Children
Select a membership level
☀ Cats
You support my work on GCompris. Your name will appear in small size on a dedicated page of the website.

☀ Pandas
You support my work on GCompris. Your name will appear in medium size on a dedicated page of the website.

About Timothée Giet

Hello, my name is Timothée Giet and I'm a french graphic artist and developer working on the great educational Free-Software called GCompris.
GCompris contains a huge collection of activities, more than a hundred, for children from 2 to 10 years old. Some are game orientated, but still educational.
I am in charge of all the graphical assets and of the software design. I am also co-maintainer, which means I make the releases, fix bugs, maintain the website, and much more...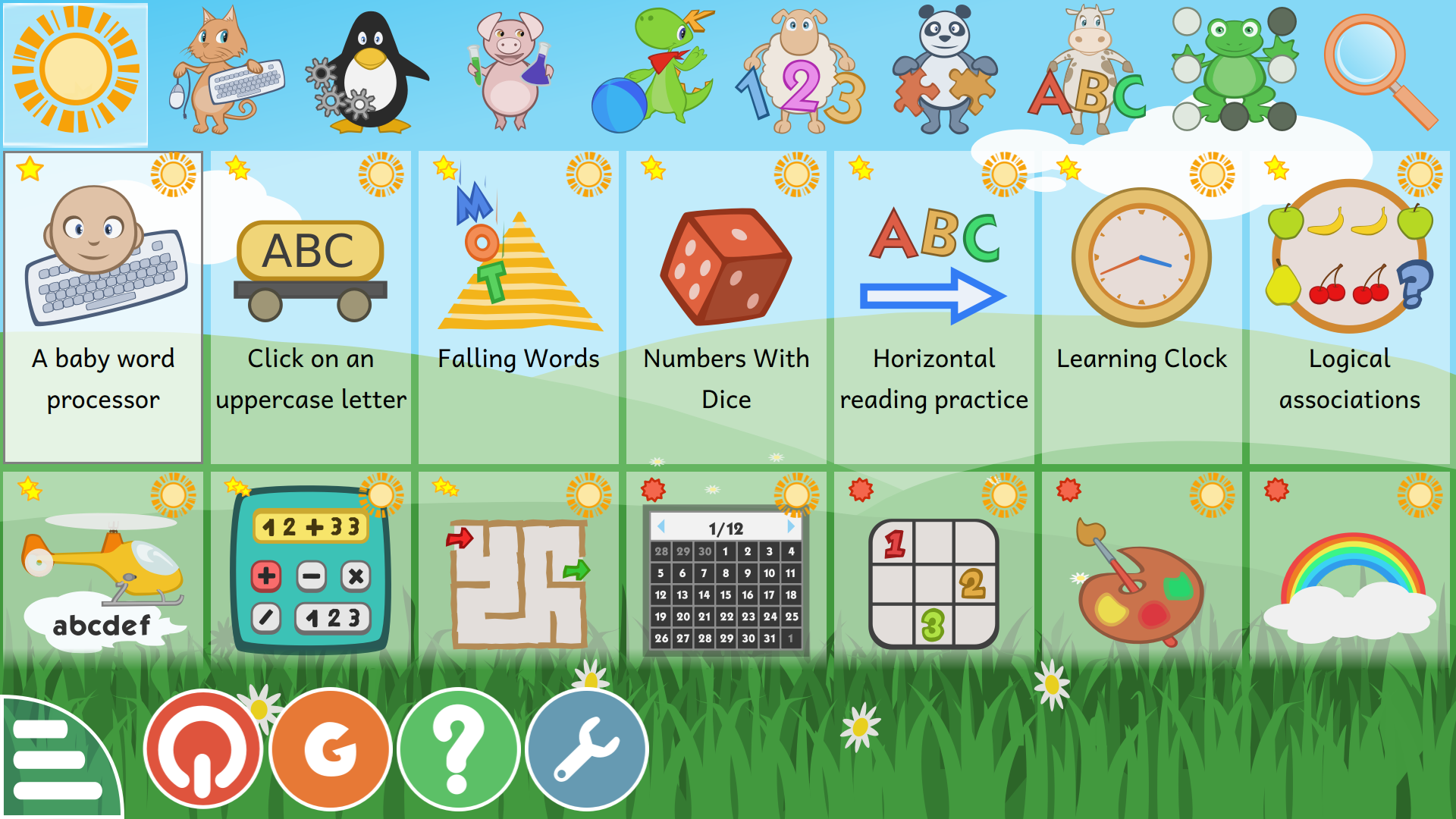 screenshot of the main menu

REWARDS
The result of this work benefits to everyone, allowing access to great educational software for all the children in the world.
All the patrons will have their name on
the donation page of GCompris website
, except those who select the "Hidden Cats" tier.
WHY ON PATREON ?
I strongly believe that freedom, sharing and learning are the most important things to care about. All my work for the last 10 years has been about contributing to Free/Libre software and free culture projects. I really want to see those alternatives become mainstream, and take every chance I get to help this happen.
Maintaining GCompris is a huge task. To make it possible to keep working on it in a sustainable way, asking for your patronage is the best solution.

PAYMENT INFOS
Each month I will charge patrons by publishing a News post, giving informations about the work done.
Description en français
Bonjour, je m'appelle Timothée Giet et je suis un dessinateur et développeur français travaillant sur le logiciel libre éducatif GCompris.
GCompris contient une vaste collection d'activités, plus d'une centaine, pour les enfants de 2 à 10 ans. Certaines activités sont orientées vers le jeu, tout en restant éducatives.
Je m'occupe de la création des éléments graphiques et du design du logiciel. Je suis également co-mainteneur, ce qui veut dire que je publie les nouvelles versions, je corrige des bugs, je m'occupe du site web, et bien plus encore...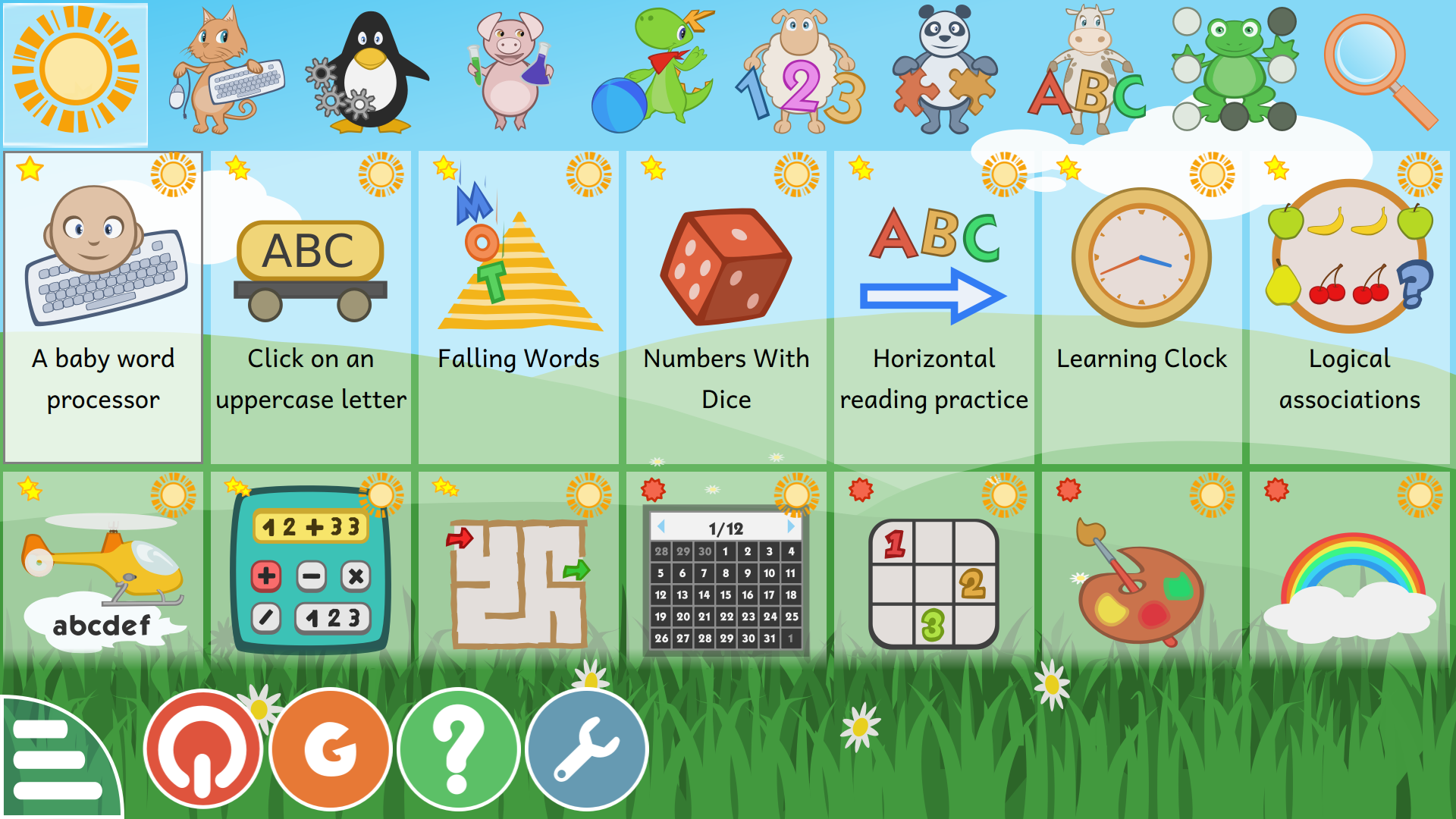 Capture d'écran du menu principal

RECOMPENSES
Le résultat de ce travail bénéficie à tout le monde, en donnant accès à un logiciel éducatif de qualité pour les enfants du monde entier.
Tous les patrons auront leur nom affiché sur
la page de donation du site web de GCompris
, excepté ceux qui choisissent l'option "Hidden Cats".
POURQUOI SUR PATREON ?
Je suis persuadé que la liberté, le partage et l'apprentissage sont les choses qui comptent le plus. Tout mon travail depuis plus de 10 ans consiste essentiellement à contribuer à des Logiciels Libres et à des projets de culture libre. J'aimerais vraiment voir ces alternatives devenir populaires, et je saisis chaque occasion qui se présente pour atteindre ce but.  
Maintenir GCompris demande énormément de travail. Pour soutenir cet effort sur la durée, la meilleure solution est de demander votre patronage.

INFORMATIONS DE PAIEMENT
Chaque mois je publierai une News pour récolter les donations, qui me permettra de vous tenir au courant du travail effectué.
$1,329.93 of $1,500
per news posted
With this amount, I can spend more time working on GCompris.

2 of 3
Recent posts by Timothée Giet
How it works
Get started in 2 minutes