Food Heritage Association by Anna Tasca Lanza
is creating videos, recipes and community around Sicilian food heritage
Select a membership level
A LITTLE GOES A LONG WAY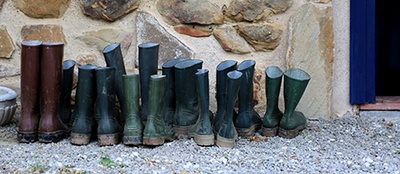 This is our basic support; all the little drops add up to one big pot of water! 
Includes:
Exclusive patron-only posts and behinds the scenes access: photos, blog posts, research updates
Access to forums
6 Virtual Journey through Sicily videos
6 recipe videos
Monthly release from our archives
Good karma
Behind-the-scenes content
LOCAL HERO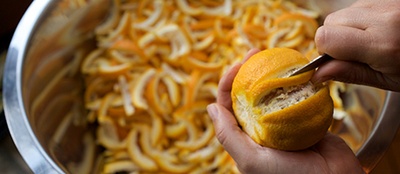 Your pledge goes towards supporting our local research and funding our Cook the Farm scholarship 
Includes:
Emailed recipe support from our Chef in Residence
Plus everything in the previous tier
Behind-the-scenes content
SUPER SUPPORTER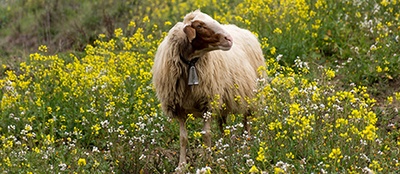 WE ARE HUMBLED. Thank you for your generous support!
Includes:
Bi-annual signed and personalized recipe card mailed to you
Monthly live stream from our kitchen 
Plus everything in the previous tiers
Behind-the-scenes content
About
ANNA TASCA LANZA

Hospitality. Education. Research
Calling all home cooks and those passionate about Sicily, local food and culinary heritage!


Our mission is to invest thoughtfully in Sicily, but we need some of you to invest in us.
Anna Tasca Lanza is a center of
Sicilian food knowledge and culture
. To us, Sicily is a laboratory for thriving food systems. We seek to share with those who venture here the most hidden, mysterious and complex values of Sicilian food and agriculture. Our continued research and exchange of knowledge with local communities guarantee an immersive and participative experience for all of our visitors.
We support systems of polyculture and
strongly believe in the diversity of flavors, landscapes, and practices
connected to food. We are convinced that a better understanding and awareness of this diversity improves our capacity to make more responsible choices around our food habits.
Anna Tasca Lanza stands for INTEGRITY, KNOWLEDGE, COMMUNITY and VITALITY. Integrity
is conveying an honest narrative of Sicilian cuisine and culture through open and transparent dialogue.
Knowledge
is the heart of our mission. It is fueled by curiosity and dispersed through experiencing food traditions and practices, empowering individual choice and awareness.
Community
is our source of strength and nourishment. It is cultivated through personal connections and grows by building opportunities and capabilities amongst our local and global networks.
Vitality
is irrational and indispensable. It blooms organically from our relationships and must be nourished in order to improve our capacity to listen, our quality of learning, and our mutual understanding.


FOOD HERITAGE ASSOCIATION

Giving value to Sicilian food culture

Food Heritage Association (FHA), in partnership with
Anna Tasca Lanza
, is a non-profit initiative dedicated to the collection, promotion, and exchange of Sicilian and Mediterranean food culture. Emphasis on collective and individual food stories from the past and present help create a stronger and more inclusive narrative of the Sicilian and Mediterranean food landscapes.
FHA's long term goal is to become a point of reference for multidisciplinary documentation of local food culture and spread a vision of food as culture. FHA objectives serve to strengthen local food systems, support creative and scholarly research, and promote food education.
Objectives
Produce scholarly research and creative expressions centered on Sicilian and Mediterranean food topics in the form of documentaries, papers, books, and digital content
Develop and facilitate educational programs, internships, and residencies focused on the investigation of the Sicilian and Mediterranean food landscape
Facilitate the exchange of knowledge between local and international communities of producers, consumers, farmers, chefs, and other food system participants through cultural events, seminars, workshops on the themes of Sicilian and Mediterranean food traditions
Your support will go towards
Funding a full-ride scholarship (value €10,600) for our experiential education Cook the Farm program
In-the-field research on our local foodways and traditional food systems. Currently, we are engaged in a year-long study on the subject of WILD food in rural Sicily, with the intention of publishing our findings in a book in 2021
Creating engaging and immersive content that brings our kitchen and surroundings to your home
Maintaining the development of new food educational programs and the facilitation of culinary exchange
Recent posts by Food Heritage Association by Anna Tasca Lanza