Anne Of All Trades
is creating Freedom. Learn new skills, grow deep roots, get more from life.
Select a membership level
Fine Feathered Friend
You're a real handy guy or gal, helping out down on the farm.

Thank you for supporting my channel! Milk Dud, Howdy, Reba Milkentyre, Lucy and the whole gang are so grateful for you. 
Fluffybutts
For those dedicated fans of the Fluffybutt Crew.

Sometimes I have extra digital content I don't end up using in a video- photos, bloopers, behind the scenes stuff. I'd love to share that stuff with you on occasion! 
Pride of Lions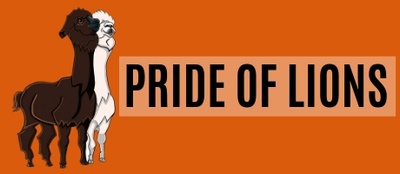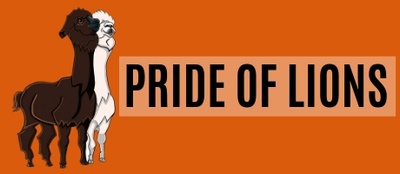 Even the alpacas trust you. 

Often when we film a YouTube video, there's a lot of extra educational content that doesn't make the final cut. When we have those, I'll share the longer cuts with you. You'll also get your choice of FREE plans on the website, online class discounts with the School Of All Trades, 20% off merchandise, and when we have live zoom hangouts or exclusive lives on YouTube, we'll invite you! 

About Anne Of All Trades
I'm working to create educational content that helps folks create the freedom they need to get more out of their lives. Around here, we do things the way they used to be done. I didn't grow up on a farm and my dad didn't have a garage full of tools, but when I decided to get out of the city, leave the tech industry and learn to do or source as many of the things I needed from within my local community, I realized there weren't many good resources available to teach me how exactly to go about learning... any of that stuff. Whether it's building furniture, making my own tools in the blacksmithing shop or growing heirloom tomatoes, I've spent the last ten years on a self-directed crash course into self-sufficiency and I've wanted to bring YOU along. 

I'm also building a SCHOOL! I'm currently offering online classes on all kinds of topics, from spoon carving to business building to time management to regenerative farming from right here on our homestead. 

Making my Youtube videos is really time consuming -- between research, writing, shooting, editing, posting and promoting, they each take me and my team between 40-80 hours to make. Up to this point, advertising contracts from corporate sponsors have helped me to partially offset the cost of creating these videos so people can watch them for free. 

Apart from making YouTube videos, I also write blogs and magazine articles, appear on podcasts, create helpful content on various other social media platforms, travel the country teaching and speaking on various topics and, I also run and operate my organic farm, largely by myself. Every good piece of information I have, I've given away somewhere online for free. I feel that's only fair because whatever knowledge I've gained it's because someone else was generous enough to share it with me.

As much as I love creating the online content I do, I also really value YOUR time, and want to make the best, most helpful educational content I possibly can. I want it to be well researched so YOU get the best information I can find on any given topic, I want to be able to present that information clearly and concisely, and I want to have the resources to get the things I'm learning and sharing in front of the kinds of people it might really be able to help. 

Over the past 5 years, I've realized that making the kind of helpful content I want, at the caliber I'd like, and ALSO still be able to do things like sleep at night, run my farm, and see my family once in a while, I need HELP.

I've been working super hard to try to scale my business to the point that I can afford the kind of help I need. It's worked to some extent, but it's also meant working 100+ hour weeks for years on end, having to take on corporate sponsors and create a whole lot of content on someone else's time schedule and with their "ulterior motives" in mind. Earlier this year, I was able to hire my good friend Josh Nava to help get the School of All Trades off the ground. We've also hired a part time videographer/editor to help us, but as my business has grown and my audience continued to expand, there's a whole lot of other things I need help with as well, and that's where YOU come in. 

Your support on Patreon helps me to keep producing quality content to share online. Your support helps me to be picky about the corporate sponsors I choose to work with. Your support helps me to hire people who know the important things I DON'T know so those things can get done too. And, probably most importantly, if you enjoy watching me learn and create new things, your support will help me to get some really necessary freedom back with regard to my time in the shop and around the farm as well as the headspace I truly need to be creative. 

I'm all about open and honest sharing, especially when it comes to your hard earned dollars. So here are some numbers that may help frame what kinds of things you're supporting:

Raising $2000 a month on Patreon will help me hire a virtual assistant so I can have some help fielding the 10,000+ emails and messages I get every single month that require a response. This is currently eating up an enormous chunk of my time every single day.
Raising another $2500 a month on Patreon will help me to hire an online editor who can help me create short-form content for Instagram, TikTok, and Facebook. As it is now, I have literally thousands of videos I shoot every month with little projects, tips, and cute animal tidbits that never get shared because I don't have the capacity to edit them or put them where they need to go.
Raising another $2000 a month on Patreon a month will allow me to hire an online strategist who can help put the content I make in front of the eyeballs of those who it can help the most.
Raising $1500 a month on Patreon a month would allow me to hire a project manager for my School Of All Trades building project so I don't have to manage all the contractor bids, supplies purchasing, etc, which would very likely mean we could finish the school building a whole lot quicker. 
Raising $4000 a month on Patreon will help me to make one really awesome YouTube video a month without a sponsor spot. 

$12,000 a month, from Patrons, would be a life-changing amount of support that would revolutionize my business where it's at right now. I am not in any of this to get rich. Since day one, every single penny I've earned sharing the things I've learned in this journey has gone directly back into the business. It's an absolute dream to get to do what I love and share it with you all, and I'd love the opportunity to help support other talented people by hiring them to do things they're passionate about that will make this business better. I'm a decent photographer, but being able to hire someone who LOVES editing, having someone who LOVES organization and details can help me keep my online content organized and help schedule it out, which will mean YOU get to see more of it. Having someone help me edit videos, field emails and prioritize my time will free me up to answer more of YOUR questions honestly and genuinely.
 
Thank you, from the bottom of my heart, for your part in preserving disappearing life skills and supporting my dream of sharing them with others. 


Become a patron to
Unlock 80 exclusive posts
Get discounts to an online store
Connect via private message
Recent posts by Anne Of All Trades
How it works
Get started in 2 minutes