Anni Hõ
is creating comics, illustration & art
Select a membership level
Kid furry
Get access to new random sketches monthly and my eternal thanks. You're keeping me alive!
Tween witch
Congrats! You've graduated from drawing hot cat ladies to drawing kids your own age in relatable tween situations.
Get access to my unfinished comic wips, glance at my unfinished animations every month and a Q&A every 3 months!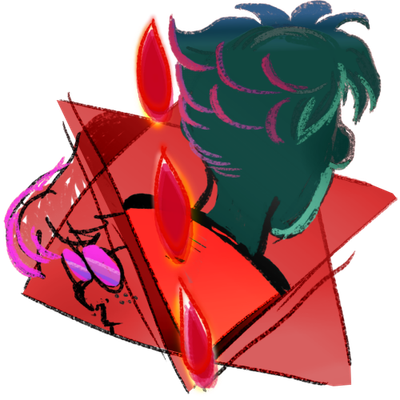 Blood triangle
The "3 drops of blood" tier. Get access to Blood Oath pages that are still in progress as well as previous rewards!  
About Anni Hõ
Get a chance to see the backstage of my work! I'm a busy person trying to work on my comics and other ideas as much as possible. Opening this patreon page will allow me to be more motivated and energized by giving me more time to create.
Current stories and projects: 
Blood Oath - Adventure mystery in a high-school about 4 people connected to eachother!
Awaken, O Dusk - Vampire romance comedy!
Assassin Hero - Comedy about an assassin and thief in a world where evil is in and good is out! Hi-jinks ensue!
Turmeliin - Two of my oldest stories, fused into one connected verse.
3 witches - One of my oldest stories that i made as a kid, i can post old pages from '99-'03
Galactic troubadours - work in progress story about magical space musicians
Many more untitled stories about families, friends and other relationships!
Unfinished animation works made in Firealpaca, Blender and other programs!
Additionally you'll also get first dibs on news about my life! Maybe I'll even connect a discord server once I figure it out!
I can start putting money on the side towards a proper matress so I can sleep better and have less insomnia!!
1 of 4