Anthony St. Clair
is creating fiction and non-fiction
Select a membership level
Exclusive Access + Short Story
You are a superfine superfan!
Join Anthony St. Clair's Wanderers today and travel a new world.
Includes:
EXCLUSIVE ACCESS to the patron-only activity feed!
FREE E-BOOK of the Rucksack Universe short story "Rucksack and the Cave"
MONTHLY BEER REVIEW from a craft beer writer and craft beer expert
Patron-only discounts
Gratitude, appreciation & social media shout-outs
Bonus Features
Wanderer, peek behind the scenes.
Includes:
All previous rewards
BONUS STORY EXTRAS & SPECIAL FEATURES. Might include deleted scenes, draft chapters, behind-the-scenes notes, research process, character insights, story commentary, and more. (Some bonus extras may go public later, but you will have exclusive access for at least two weeks)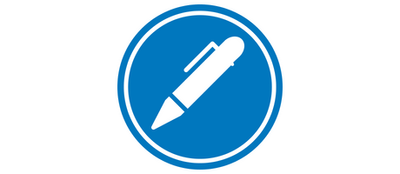 E-book + Gift E-book + The Map
Wanderer, in addition to the previous rewards, choose one e-book for you AND one to give as a gift!
Includes:
All previous rewards
ONE E-BOOK for you
SEND ANOTHER E-BOOK to anyone you choose*
EARLY ACCESS! E-book editions of all new releases will be sent to you at no extra charge two weeks before anyone else
AUTHOR LIFESTYLE. Unlock more patron-only content: behind the scenes with a full-time working author, wanderer, hygge-loving hobbit, craft beer expert, home cook, smitten husband, and unicorn homeschool dad
THE MAP. I'll put a pin in my map for where you are in the world
About Anthony St. Clair
It's a crazy, difficult world.
Sometimes we all struggle to find some light. That's why I'm here: 
To find that little gleam in the dark.

About me:
What I do

Welcome!
As a full-time independent writer and author, I create compelling fiction and non-fiction for a curious world full of everyday discoveries, endeavors, and surprises. Or, to put it another way, I talk to cool people and dream for a living. My non-fiction ranges from craft beer and food to travel and business. My fiction currently includes the ongoing Rucksack Universe travel fantasy series.
Since 2011 I've published 5 books, one box set, and over 300 articles.
What you won't find here
If you're looking for another tortured, tormented, self-destructive writer who whines about muses and how hard it is to write, then… well, sorry, you're in the wrong place.
I'm a craftsman. A creative professional.
I don't have time for torment—I write every day and have deadlines to hit.



What you will find here
I'm on Patreon to build a community of fans who share my vision for best lives, truest selves, and a better world.
As one of the readers funding and supporting my work, you will get regular updates from a full-time working writer, special access to me, and early access to new books and stories.
In short, 
I'm on an awesome creative journey and thought you might come along for the ride.

Recent & current projects
Wander, the fifth book in my Rucksack Universe speculative fiction travel fantasy series, came out October 2018
Cloud Fortress, the sixth Rucksack Universe book, is currently with my Chief Reader
Released an e-book box set of all 5 current Rucksack Universe titles in November 2018
Expanding Rucksack Universe short fiction
Each month I also write and submit articles for assignments with various publications
Writing other fiction (outside the Rucksack Universe)
Developing more long-form non-fiction, such as indie travel, craft beer, and kids' allowance


When not at my desk
From my world headquarters in Eugene, Oregon, USA, I'm also a wanderer, hygge-loving hobbit, craft beer expert, home cook, smitten husband, and unicorn homeschool dad to a vivacious son and daughter.
My wife and I are ordinary people who live a not-so-ordinary life. Our home life, travel, work, and homeschooling are all based around a belief that we live and model for our two kids:
At its heart, life needs perseverance, fun, self-determination, and, above all, love and joy, no matter what else.

How Patreon works

Patreon gives people a way to directly financially support creators like me.
I love Patreon, and back other creators who are on the platform. I believe in the patronage model with all my heart, and I'm honored that you would want to support what I do!
Please back my work by becoming a patron with a dollar (or more!) per month
.
You'll be charged the day you become a patron, then at the beginning of the month going forward. In return, I will continue to bring you top-notch fiction and non-fiction, from story and writing to editing and presentation. Your patronage helps me continue raising my game.
If you're concerned about going over your budget, you can also stop at any time, or you can switch to a lower support tier at anytime. I never want you to go beyond your means, and I appreciate your good will and support regardless!
Thank You!
Ready to support my fiction & non-fiction + get cool rewards?
Our first milestone! When we hit this, we know we are growing an amazing community of Wanderers. To celebrate, I'll write and publish a story for you, which you can download as an e-book. You are AMAZING!
1 of 2
Recent posts by Anthony St. Clair