appleturnover
short films + small works on regenerative living.
Select a membership level
the radio patron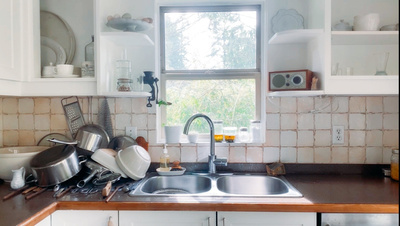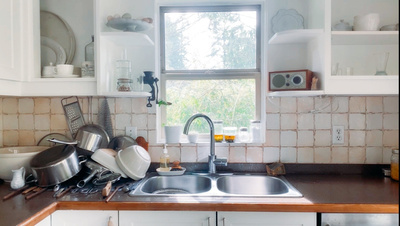 tune in to the radio variation of the journal of small work* while you're washing up, tending the garden or settling down for a nap. elisa rathje reads to you from the companion pieces to the appleturnover films. elisa's writing on instagram @appleturnover has a devoted following; now you can listen to the audiobook version, grounded in the seasons, expanding on ideas in the films, striking out on a path toward collective regeneration. radio patrons receive the written transcripts to keep, like good old fashioned newspaper clippings of a serial. collect the original pieces that lay the groundwork for an appleturnover book. join the conversation with elisa about these diverse, wide-ranging approaches to living regeneratively. 
the journal of small work* radio rss
the film patron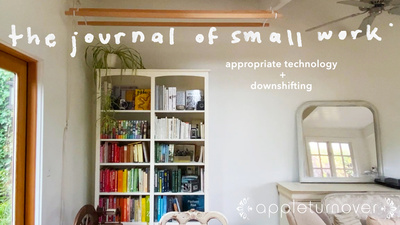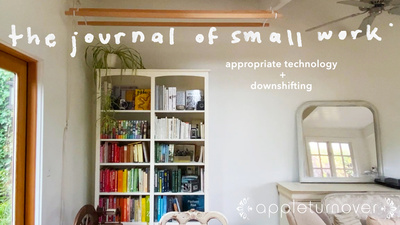 appleturnover film patrons expand the filmmaking of our experiments in regenerative ways of living on the smallholding and the island beyond.

our film patron community gets their questions answered in film form and joins a conversation about how regenerative practices and frameworks could work in their own lives. they also get their names in the credits as a thank you! 

we'll send a note when our next film and their companion radio and print pieces are out. thanks ever so much for your support!


make-more-appleturnover-films

the journal of small work* radio rss
the letters patron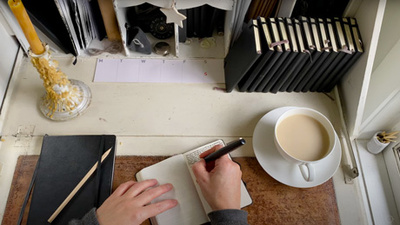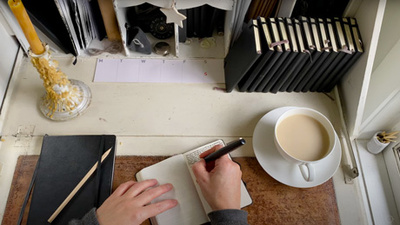 get the appleturnover letters for an immersion in new writing that explores the possibilities of living in ways that make more life, while adapting to profound uncertainty and imagining positive, regenerative futures. crowd-publishing the letters is community supported activism and creates new pathways for new podcasts, new films and a future book. elisa rathje writes weekly-ish, and thrives on the patron conversations and requests that regularly inform the direction of this project. included in the benefits are the appleturnover collection of printable transcripts from the podcast and thanks in the small work* film credits. thank you for supporting independent, experimental writing at a critical moment in time.
the appleturnover letters

make-more-appleturnover-films

the journal of small work* radio rss
Become a patron to
Unlock 23 exclusive posts
Connect via private message
Recent posts by appleturnover