April Hava Shenkman
is creating Comedy art videos
Select a membership level
Ethel Merman
With your support, I will make at least one new short film per month. A social media SHOUT OUT & first notification of all my films online! Hava Patron membership Card (very pretty) mailed to you! 
Judy Garland
All of the above PLUS
JUDY GARLAND TIER MEMBERS receive : 
HAVA ART greeting cards (hand made & signed) mailed seasonally (at least 1 per season, 4 per year) & all films online!
Betty Davis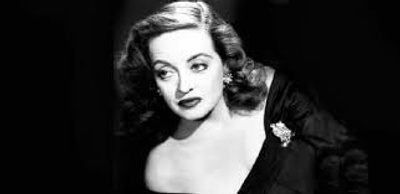 All of the above PLUS 
BETTY DAVIS TIER MEMBERS receive :
*I will create a short film based on a concept suggestion from you (one special film per calendar year), concept suggestion may include, style, genre, topic, idea.. 
* Special thank you credits in the film with your suggested concept. 
*A birthday present mailed to you!
About
April Hava Shenkman, is a Comedian, Performance Artist, Filmmaker extraordinaire from Los Angeles. She has been acting since childhood, and developing her unique style of comedy over the past decade. Inspired by the Golden Age of Hollywood, Vaudeville, European Clowns & the Avant-garde, Hava's comedy gives birth to a new genre all of it's own. Her impeccable technique and vastly vocalized performances infuse golden era star impersonations, speed talking, operatic impromptus, gibberish, & every so often, jokes! Imagine The Judy Garland Show directed by Federico Fellini, to get a feel for what you're in for, when you experience an April Hava Shenkman performance. Her films are greatly inspired by Charlie Chaplin, and like Chaplin, she's an Artist who possesses the rare ability to make you laugh & cry, without even knowing why. Entrancing audiences for years, her work transcends time, touches the human core and magically whirls wonder. Captivating audiences for years on stage & screen, she's an Artist lead by her heart. With abundant creativity, and limited resources, she continues to make magic. She graciously accepts your patronage with deep gratitude.

Recent posts by April Hava Shenkman