Alicia Aradilla
is creating watercolour demos & tutorials
Select a membership level
1$ THANK YOU!!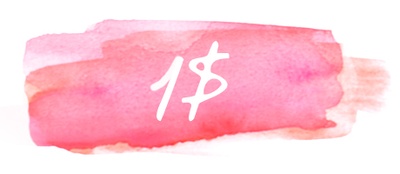 - Access to Patreon feed
Thanks for supporting! Your donation allows me to continue traveling and painting new sceneries for you. It includes also access to my Patreon community (Personal comments in your works are not included). Videos and premium content not included
--------------------------
- Acceso al feed de Patreon
¡Gracias por tu apoyo! Tu donación me servirá de ayuda para continuar con mis viajes y descubrirte a través del dibujo nuevos lugares. Incluye también el acceso al feed de mi comunidad Patreon pero sin las correcciones de tus ejercicios. No tiene acceso a los videos ni al contenido premium. 



10$ VIDEO PASS!!
- Access to Patreon feed
- Real time demo/tutorials:  1 Video per month (English subtitles and Spanish audio)   
- Monthly Discovery:  I will show you each month for example one book, one art supply, one website, or one artist…  
-1 Step by step illustration per month: I will post different commented pictures showing the painting process.
- My personal comment in the exercises you share with the community
---------------------------
- Feed de patreon
- Demo en tiempo real/tutoriales: 1 Vídeo al mes con audio en español y subtítulos en inglés.
- Descubrimiento del mes: Cada mes enseñaré por ejemplo un artista, un libro, una web, o algún material nuevo…
- Una ilustración paso a paso al mes: subiré fotos del proceso de creación del dibujo y cada paso estará comentado.
- Comentario personal de tus ejercicios subidos a la comunidad

About
Hello!
Maybe you are here because you already know me or maybe you are here just by chance! If that's your case, don't worry because I'm going to tell you who I am and what PATREON means.
My name is ALICIA ARADILLA I'm a Spanish illustrator and a travel lover.
In 2017 I left everything behind to travel around the world and discover different places through watercolor and my travel diaries. I shared my journey on my Instagram account
@a.aradilla
and now I'm here to show you everything I learnt during that time.
How it works?
PATREON is an online platform where you will find real time demos with step-by-step instructions about watercolor and other drawing techniques. Once you subscribed to my Patreon Page you will access to all the previous contents uploaded since May 2019. I also post new exclusive contents every week.
Here we learn how to work with ink and watercolor and also how to fix our mistakes and take decisions quickly to make easier outdoor paintings, also tutorials, book reviews, artists recommendations… and much more!
Languages
All content is in Spanish and English. Videos are in Spanish with English subtitles.
Prices
How to learn online?
For 10$ per month you will access to ALL the content
(also the previous content) I post on my Patreon page that I won't share in my social networks Every week I will upload a new post. Here you will become a part of my PATREON community where you will find people with the same love for travels and illustration. You will always have access to this content so you can practice at home whenever you want! Students can upload their practices in the community and I will personally comment all of them.
The 1$ subscription is intended as a donation to support the artist. With 1$ you can access the platform but you can not see the posts and videos.
Are you in?IMPORTANT
- Corrections will be exclusively for the exercises proposed in Patreon. Personal works can be published on Instagram with the hashtag #patreonaradilla, but not on this community.
- All the contents (texts, videos, photos ...) are protected by copyright and cannot be reproduced on other websites or platforms without authorization.
Hola!
Puede que estés aquí porque ya me conozcas o simplemente has llegado por casualidad. Si es así no te preocupes porque ahora mismo te cuento quién soy y de qué va esto de Patreon. Me llamo Alicia Aradilla y soy una ilustradora española apasionada de los viajes.
En 2017 lo dejé todo para recorrer el mundo dibujándolo en acuarela en mis cuadernos de viaje, visité casi una veintena de países realizando más de 700 ilustraciones. Compartí mi experiencia en Instagram
@a.aradilla
y ahora estoy aquí para enseñarte todo lo que he aprendido durante este tiempo.
¿Cómo funciona?
Patreon es una plataforma online en la que puedes encontrar tutoriales y demostraciones en tiempo real sobre acuarela y otras técnicas de dibujo. Al suscribirte a mi página de Patreon tienes acceso a todo el contenido que he ido subiendo desde mayo de 2019 y, además, voy compartiendo nuevos posts exclusivos cada semana.
Aquí veremos cómo trabajar la acuarela y la tinta y aprenderemos a solucionar errores y tomar decisiones de manera rápida para ponerlas en práctica cuando dibujemos al aire libre. También habrá tutoriales especializados, consejos sobre materiales, recomendaciones de libros, artistas y mucho más.
Idiomas
Todo el contenido está en español e inglés. Los vídeos tienen el audio en español y siempre con subtítulos en inglés.
Precios
¿Cómo aprender online? Por
10$ al mes accedes a TODO el contenido
previamente subido a mi Patreon y que no encontrarás en el resto de mis redes sociales. Cada semana subiré un nuevo post. Además formarás parte de mi comunidad Patreon, conocerás a más gente apasionada por el dibujo y los viajes y tendrás acceso a este contenido en cualquier momento para ponerlo en práctica desde casa y a tu ritmo. Los alumnos pueden subir sus prácticas a la comunidad y yo iré comentando personalmente cada una de ellas.
La suscripción de 1$ está planteada como una donación de apoyo al artista. Con ella, sólo puedes acceder a la plataforma pero sin ver los posts publicados.
¿Te animas?NOTAS IMPORTANTES
-Las correcciones serán exclusivamente de los ejercicios propuestos en Patreon. Los trabajos personales pueden publicarse en Instagram con el hashtag #patreonaradilla, pero no en la comunidad de Patreon.
-Los contenidos (tanto textos, como vídeos, fotos...) están protegidos por derechos de autor y no pueden ser reproducidos en otras webs o plataformas sin autorización.
By becoming a patron, you'll instantly unlock access to 76 exclusive posts
By becoming a patron, you'll instantly unlock access to 76 exclusive posts
Recent posts by Alicia Aradilla