Arca;Mutant[1000000]
is creating community, music, art, sound design, philosophy, visual art
Select a membership level
Mutant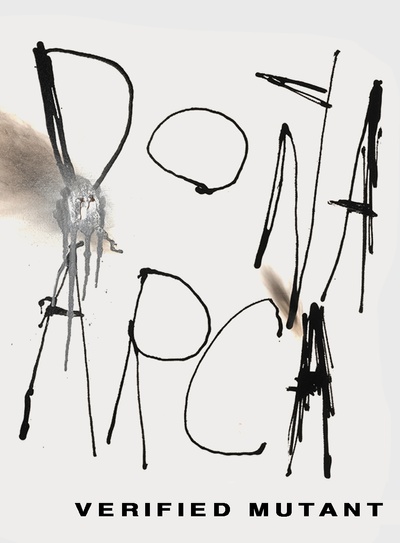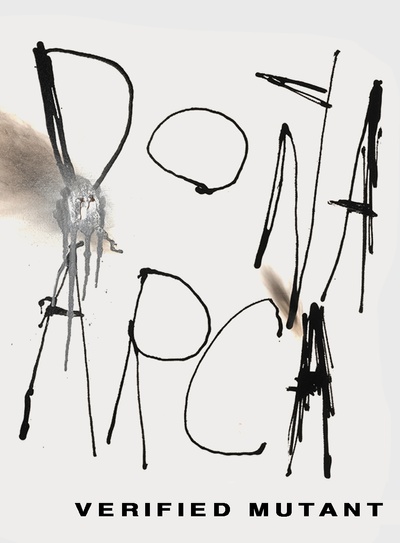 members only instagram page to follow
access to invite-only discord server including 'Mutant' role
monthly ASMR recording from Arca (for your aural pleasure) last friday of every month
Includes Discord benefits
About Arca;Mutant[1000000]
hey everyone,

i hope you're keeping well enough!
i've been doing my best effort to hold faith steadfast; to try to make sense of the flux of the times, time and time again. to recognise purpose in creating meaning out of lived experiences, and to seek out the experience of feeling alive, even in the face of the unknown; of sharing my love, especially in the face of fear.


<span style="color: rgb(227, 108, 9);"><span style="color: rgb(79, 129, 189);">why become a patron?</span></span>

i have so many ideas for projects i would love to produce with the support of fellow mutants! it really gives me so much purpose to be able to make art with all the support i've felt on socials, during streaming. Welcome to the Arca Patreon Gate;Node

At the moment i've chosen to start a Patreon because i love the idea of allowing for audiences to become active supporters in producing new work. my hope is that the experiments i can attempt with fellow mutants will explore new possibilities of connecting, having moments together.

at this moment being patron grants you access to members-only virtual spaces as well as a monthly ASMR recording for your aural pleasure. ASMR is a placed in which I think intimacy from afar is possible, and I love the idea of reaching out to my patrons in this way, with all the tenderness and gratitude I look forward to expressing.

as the community grows i am happy to offer exclusive merch and mixes, edits. but beyond that, who knows we could make together? I have an idea of a mixtape I could make with you if we reach 1000 patrons, in which I make a mix incorporating patron-submitted audio material. I figure what we do together next as a collaboration will only be clear once we've begun chatting, discussing, imagining what we could do, ways in which to celebrate a mutant;faith.
-

Mutant

role

and

Access to #Ripples

in the #MUTANTS1000000 discord server.
I'll be active on the Ripples channel first and foremost, before I check in on the other channels. I'll be checking in all the channels as much as I can as I balance making music, art, and streams as well as actually managing the server itself. I'll keep a special place of recognition in my heart to this Patron-only space in recognition of the continued support and belief in the work I do.

I realise that this might come to the dismay of members of the server who might not be able to contribute financially in order to become an Arca patron. This isn't lost on me! So I will leave it up to the Mutants to decide if/how we structure the server channels so maybe there can be an invite-only room, that Mutants can invite non-patrons into in addition to #Ripples. I just don't want to decide myself in advance- I want to give #Ripples a chance to shape itself without my over-managing or controlling it, the same way I run the server.

We could even vote which room I should log in to first if I only have a brief window of time to spend chatting. I know it might seem longwinded to think about this but I really care about transparency. There are so many projects I would like to do, but a limited amount of time to invest in all of them, and a limited amount of extrovert energy per day, so sometimes I only have time to check in. It could be that when I come in I check #Ripples channel before the other rooms if that's what we decide on, sometimes it's a split between chatting and actually reading server suggestions, implementing more rooms, checking in with mods from time to time, etc.
In case you don't know what Discord is scroll to the bottom.
- Access to the patrons-only instagram
* (private insta account @eltneg_retsom ); Honestly I can't say what i'm gonna post here. I don't want to be misleading, i literally don't know what I'm gonna post there. I may never post there unless I find a really good reason to post something exclusively there. In which case I will definitely post something there)
In addition to
Mutant

access to #Ripples and private IG feed, there are lots of ideas I have considered. The main one I'm intrigued by is a members-only audio streams where I can play mixes, spoken word, edits, ASMR. Audio material that makes sense to beam directly to you. Down the line, I am excited about opportunities for Patron meet and greets at physical events, for instance. It really just comes down to listening to ways in which we can reach a symbiosis.
i look forward to hearing what patrons would like to see happen there and to hang out w everyone.
- Invite to Arca private art opening
The viewing will be hosted by Arca and gallery JTT on Discord. During the viewing, Arca will be video-interviewed live by Hans Ulrich Obrist about her newest body of work.
If you're curious about what this space can grow into but aren't able to commit to joining right now feel free to sign up w ur e-mail or phone @
www.arca1000000.com
to be kept in the loop of any album-related material, events, and releases.
your signing up at this nascent and highly experimental part of the process to me means you're really ready to ride or die for the cause regardless of where things go; i have no idea what shape these avenues of communication can take, but that's precisely part of what is so exciting. i'm here trying something new, exploring with you. please know i have a few plans i plan on sharing with everyone along the way regarding patrons having exclusive access to the world of DIVA EXPERIMENTAL FM in the future.

<3


thank you,

Arca

on Discord:
It's a free and secure chat-relay network where you can chat in real time with other online members. Inside are thousands of servers, each a world within world, each its own community. to download check
their site
.
I admin a public server I started called #Mutants1000000. It's an evershifting community I am incredibly fond of. We've had some laughing until crying moments there, but also moments of true tenderness and connection. It's a space I cherish and appreciate very much. Topics include identity philosophy, sonics, augmented reality, the psychosexual, and of course fab memes.
Discord is a freeware CoIP application and digital distribution platform designed for video gaming communities that specializes in text, image, video and audio communication between users in a chat channel. Discord uses the metaphors of servers and channels for a user to create space and territory within the platform, even though these servers do not map to traditional hardware. A user can create a server on Discord, and within that server a user can create channels divided into categories, all the while managing its public visibility and access. As a result, a software intended to be focused on a gaming community, creates an infinite possibility of communities for as many categories as each of the 250 million unique users creates on their servers. Discord, unowned by a corporation, is able to serve its community as an autonomous arena. There are fewer and fewer places like Discord online, as Hakim Bey said in his prophetic 1991 writing T.A.Z., "The Web has become a perfect mirror of Global Capital: borderless, triumphalist, evanescent, aesthetically bankrupt, monocultural, violent—a force for atomization and isolation, for disappearance of knowledge, of sexuality, and of all the subtle senses."
If we reach 1000 Mutants, I'll make a mixtape made using recordings sent in by Patrons, whatever you send in works: your speech, recordings of your dogs barking, music you've made that you want me to sample for the project, anything you send in i'll have a listen through and attempt to incorporate into the work <3
1 of 1
Become a patron to
Unlock 44 exclusive posts
Connect via private message
Recent posts by Arca;Mutant[1000000]
How it works
Get started in 2 minutes