Select a membership level
Reports From Colonial Williamsburg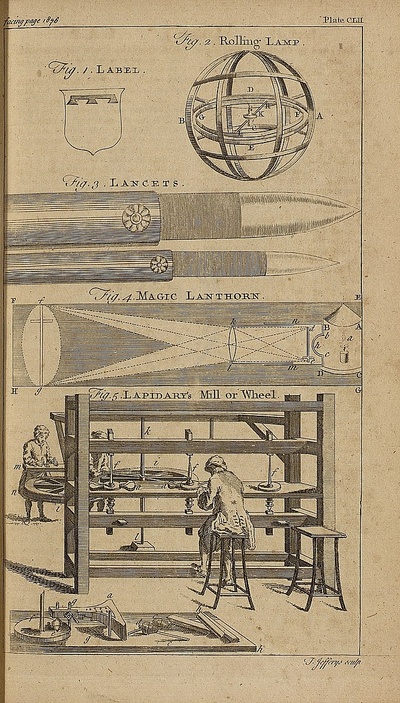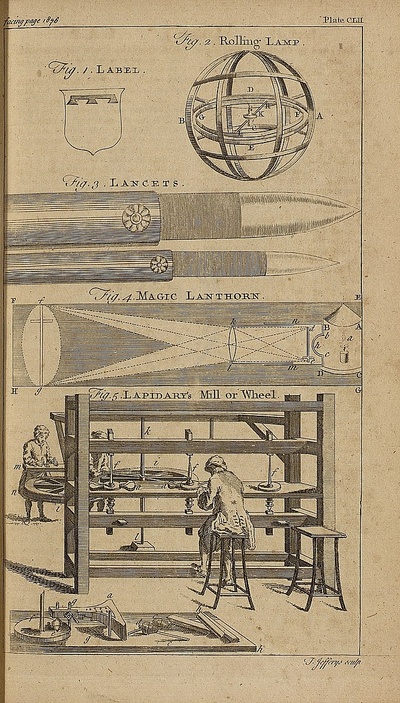 I will be in Colonial Williamsburg for the entire month of April. This time I'm going to do something a little different. Rather than concentrating on metalwork, I will be doing experimental work in lapidary. I will be cutting and polishing gemstones to be used in jewellery using technology and materials that would have been available in the 17th Century American colonies. Other than knapping or polishing prehistoric stone tools, very little has been done to explore other techniques in the development of working with gemstones.

Supporters will get a copy of the diary I keep during the month, that will include sketches and descriptions of the work I'm doing, in addition to reports about daily life in Colonial Williamsburg. I am also hoping (bandwidth allowing) to do some live videos while I'm there.

Articles and presentations!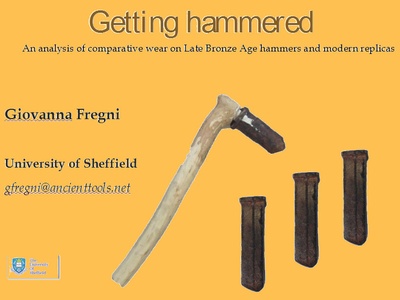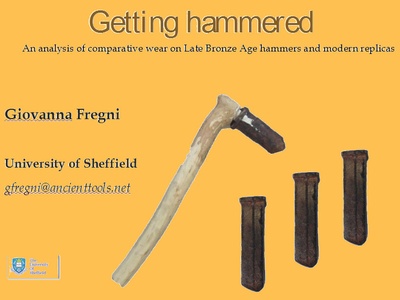 Here's your chance to read what's happening in the world of archaeometallurgy and experimental archaeology, not to mention helping to support further work. I often present my work at conferences using PowerPoint presentations, so in addition to articles, you will get copies of PowerPoints and scripts from the presentations.
As a supporter at this level you will get immediate access to my PowerPoint and notes for Getting Hammered, a paper I gave in 2014 at the 8th Annual EXARC Conference in Oxford. There will be more to come!

If you like, your name will also be included as a supporter on future presentations and on my webpage.

Interested in reading what I already have published? Check them out here  https://independent.academia.edu/ElpidiaGiovannaFregni
Includes
Articles and publications
PPT presentations and notes from conferences around the world!
Patron-only content feed
Postcards!
Limited (12 of 15 remaining)
A lot of people enjoyed the postcards I sent as part of my GoFundMe project. In addition to the rewards above, you'll receive a postcard every month from wherever I am in the world. It could be somewhere in the US, Europe, the UK, pretty much anywhere there's a workshop or conference. In the past I've sent cards from Italy, Spain, Ireland, the UK, and other countries. Every one is handwritten and I try to get the coolest stamps available just to make the reward more fun.
Includes
Patron-only content feed
Bronze Age Journal
Plus the other $3 and $5 support rewards!
About Giovanna Fregni
Archaeology has been described as the discipline that borrows from all the others. It combines history, technology, and philosophy. My own area of archaeology combines science, art, and craft. For years I have studied the tools and materials of ancient metalsmiths, replicating bronze hammers, chisels, anvils, and other tools to understand how to use them and how well they worked. After earning an MSc and PhD in archaeometallurgy from the University of Sheffield in the UK, I continued to do research and experimental work replicating ancient casting technology and writing articles about the results. It's exciting work and I often join other artists and archaeologists at conferences and workshops, where we demonstrate bronze casting and other ancient metalworking techniques, and exchange ideas about our research. I want to be able to share this exciting research with a larger audience and your support will help supply the materials needed to introduce others to the craft and science of archaeology.
Experimental archaeology isn't re-enactment or living history, although there can be some overlap. Instead, experimental archaeology is based on a question that needs to be explored and answered. I often work at a charcoal furnace, casting metal in much the same way people did thousands of years ago. Other times I am in a laboratory analysing the metals I cast, or replicating experiments with modern equipment. It's important that very step be documented. Materials must be weighed and measured before and after the experiment, and detailed photographs are taken. However, all of this would be for nothing if the results aren't published. Every paper I publish gives others information that they can use for their own research.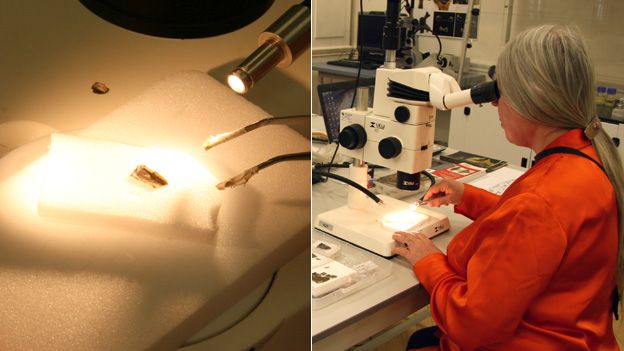 I also take these opportunities to teach others. I have helped to run workshops around the UK, and have participated in symposia and conferences there, in the US, and Europe. In addition I've worked with at-risk and disadvantaged youth, and groups with disabilities, introducing them to archaeology and ancient craft techniques.
Supporting experimental archaeology on Patreon will allow me to continue my work and writing. Unfortunately academic journals do not pay authors or reviewers. And if authors want to make their work available through open access so the public can read their articles, they have to pay a rather hefty fee. I don't think it's fair, but this is the current state of affairs. Your contributions will go towards making my research available to everyone, either as an individual Patreon reward, or by enabling me to pay Open Access fees.
Experiments often need to be analysed using equipment that provide information about chemical composition or examination of the microstructure. All of this requires advanced preparation of samples and fees for either using the equipment, or paying for others to do the analyses. The support you give will enable me to have these analyses done, and enable for me to publish more comprehensive reports.
I often speak at conferences and seminars about the work I do. Last year I was at the Archaeometallurgy in Europe conference presenting my research on the different ways in which technology can answer questions about how metal tools were used in the Bronze Age. I also spoke at conferences about interpreting the damage on bronze tools to tell how they had been used, and how metal alloys are affected by recycling. Sometimes conferences provide bursaries, but usually it is up to the presenter to pay for the fees and travel expenses. Your contributions will make it possible for me to present my research at conferences and to see what work other researchers in the field are doing.
Experimental archaeology isn't just for the academic. I've worked with both kids and adults, introducing them to the world of the past and firing up their imaginations. We work as teams, building furnaces and pumping hand-made bellows to heat charcoal to the point where it will melt metal, all the while discussing life and work in prehistory. However, many groups or schools lack the funds to run a workshop. Your support will help to introduce others to the world of experimental archaeology.
I also have a website and blog, Ancient Tools and Craft: Exploring Ancient Technology through Experimental Archaeology (http://ancienttools.net/), where I share news and articles about archaeology, provide tutorials explaining how to build equipment, and have links to other websites and publications.
In the future I hope to expand the projects to include others who do experimental archaeology in other areas, such as textiles or glass. I hope that eventually your contributions will go to support a network of artisans who have the skills and knowledge to do research into a wide range of early craft technology.
LEVELS & REWARDS
The reward levels allow you to choose how to support these projects. Some are set up to be fun, but other rewards could be useful if you are interested in resources for your own groups or classes.
Are you a teacher or lecturer interested in experimental archaeology? One of the lower level rewards not only gives you copies of the articles I've published, but also provides copies of PowerPoint presentations that I have given at conferences. These can be used as resources for classes and groups interested in learning more about experimental archaeology and ancient metallurgy.
Are you interested in having me speak or conduct a workshop at your event? I would be glad to make arrangements. I regularly travel and welcome the opportunity to teach hands-on workshops with groups of adults or young people.
Want to fund a special project? Is there some aspect of experimental archaeology or metalworking that you've wanted to explore, but don't have the ability or resources to do it yourself? We can discuss the possibilities of constructing an experiment, including research into work that was previously done. I welcome collaborative projects and introducing more people to the craft and science of archaeology.
Once upon a time the arts and sciences were supported by patrons, wealthy individuals and families who funded artists and scientists to create great works, explore the universe, and invent things. Patreon is stepping into the role of the patron, but rather than wealthy individuals, the patrons are all of us who contribute to the greater knowledge and share our resources.

it's important that you know that your support makes it possible for me to continue my work, but it also enables me to teach and to share my research as well. For that, I want to thank you, whether you contribute a dollar a month, or a couple more to download articles, or even up the ante to one of the higher reward levels, you'll know that you're part of the team that helps make this possible. You're a fellow explorer in the world of the past.
$139.96 of $350
per month
Podcast
I've been thinking for awhile about doing a podcast. Want to hear the sounds of the bellows pumping air into the furnace and the cries of joy (or disappointment) when the mould is broken open? My plan is to record at different events where I'm working on experimental archaeology, either casting bronze or speaking at a conference. I also plan to interview colleagues and talk to them about their experiences in experimental archaeology. Reaching this goal means that I will be able to put out a quarterly podcast. Your support can help make this happen. $350 a month will enable me to get the software and hardware I need plus any fees to pay for hosting it, not to mention covering my time spent recording and editing the podcast.

1 of 1
By becoming a patron, you'll instantly unlock access to 34 exclusive posts
By becoming a patron, you'll instantly unlock access to 34 exclusive posts
Recent posts by Giovanna Fregni
How it works
Get started in 2 minutes